Wow! Take a look at this great Shift knob.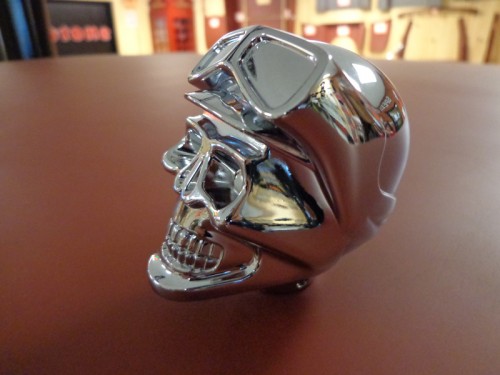 This little creation is an awesome piece and if you are into Cafe Racers in general, well you can use this in your car, to show people what turns your dial.
The Skull and helmet comes all polished in Chrome and is a nice weight, and weighs in at almost a pound alone, but check all the cool detail out on this.
It has cool racing goggles too and screams Nostalgia.  I am going to use one in our vehicle and this makes a super cool gift to the most avid motor head.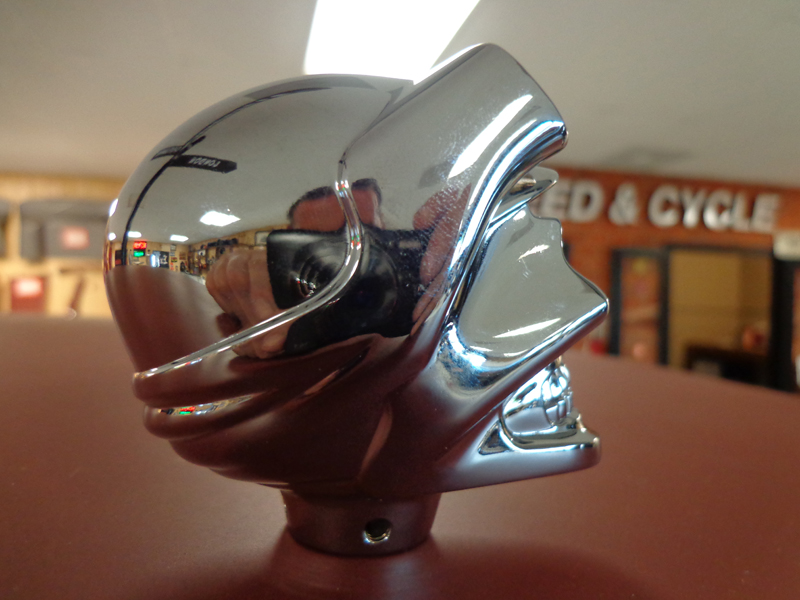 I really dig this shifter and it comes complete with the mounting hardware, so you can pretty much fir this to anything, especially if you have a Jockey shift.
These are available from the 1st of January and you can purchase them on here under the parts page.
Fit this on your Motorcycle, Hot Rod, Classic cruiser or Custom ride, as this really will grab peoples eyes.
We shall be adding more parts at the start of the year, so keep checking back daily for a Happy New Year !!!!
Comments
comments