HONDA CB1100 TR Concept Flat Tracker
I love Motorcycles, and many of you do as well, hence you checking my Blog out, I have a passion for Cafe Bikes, Race bikes Flat track bikes, Trials bikes, Moto X Bikes, Speedway Bikes, Hill Climbers, Custom Bobbers, Pretty much anything that has 2 wheels and is powered by an internal combustion Engine.
So when I saw this Very cool re-work on a CB1100 into a very aggressive Flat Tracker, well I had to at least add a few photos on here.
The American Flat Track aesthetic is catching hold over in Europe. We can see evidence of such by the popularity of flat track racing for Europe's top MotoGP athletes, the rise of the Spanish Superprestigio event in Barcelona, and with the concepts we are seeing come from the European divisions of motorcycle OEMs.
Add the Honda CB1100 TR concept to that pile of evidence, as it is one of two motorcycle concepts that Honda Motor Europe is debuting at the 2016 EICMA show (the other being the very tasty Honda Africa Twin Enduro Sports concept).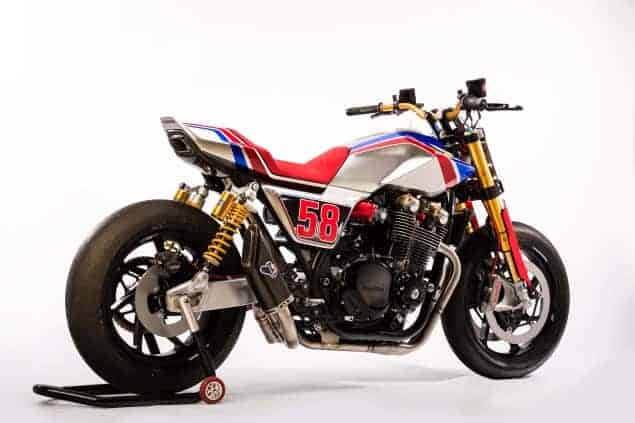 Built off the Honda CB1100 street bike, the Honda CB1100 TR concept takes a motorcycle we otherwise would not be terribly interested in riding, and gives it a healthy dosage of sex appeal.
Go-fast parts come from Öhlins and Termignoni, with the #58 numberplate honoring the memory of Marco Simoncelli, who passed away five years ago, and whose passing is still deeply felt in Italy.
The photos do not show the detail and craftsmanship that went into creating such a fantastic machine, I would love to ride this and I am sure the power output is linear and would have bucket loads of immense torque, I am sure that it would probably pull your arms off, then- begin to beat you with your own hands.
Not sure where this is now as its a year old but I sure hope its on the road, I would love to sling my leg over this puppy but the only neck that would get wrung out would be mine!!!!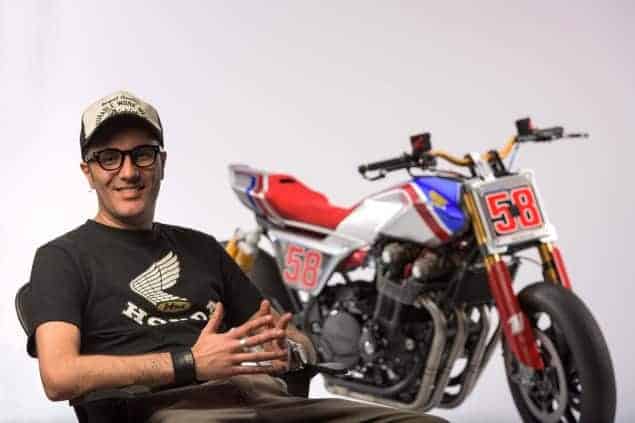 Well done mate, I first saw the photo of you in a Chair, then I thought, "Oh No- it has put him in a wheel Chair" So glad I was wrong.
Whats not to like about this rear end, I am sure it will handle like a dream on the track, what it must be like with Treaded Tires on would boggle your mind.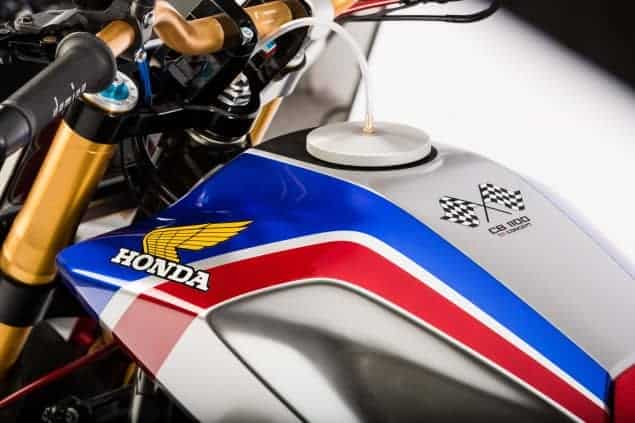 A really cool and Unique bike that I really love to see and hope to see more like this come about, we aint all got the bread to get into a New bike and tear the crap out of it but there are many other earlier models that are affordable.
So Happy Hump day and thanks for reading my little Blog on this crazy machine and maybe it will inspire you to get out in the shed and make a start on your very own project.
Comments
comments