CB750 S.S. The Brown Beater
This poor old Super Sport was turned into a Mad max style cafe racer, but met an untimely dimize when it was hot by a car, so the chap bought it to the shop to see if I could at least get her back into some sort of ride able condition.
So the job began on my own to try and resurrect this old Super Sport and give it a cooler look than it had last time it was transformed.
The front end had quite a punch on the nose, but this was mostly cosmetic other than the forks and triple tree's as I had to remove and check everything for alignment.
The poor old girl slid along the tarmac a wee bit and ended up with a bit of road rash but we can sort this baby out.
Taking her apart to see what we have here and where we can go to make this a head turner once more.
These had some weird set of handlebar controls on and were no good, so glad to 86 them to be honest !
Be glad when I have cleaned this front end up as she took a bit of a beating that's for certain.
Took the triple apart and had to use another one as this was out of whack.
Now the repair starts and things will eventually look a little better than it did a few days before when she limped into the workshop.
Well, the tank got a good sorting out and I hammered the knee inserts, cut the top flap off and welded up the space, then fitted one of our Monza Gas caps.
The customers said he would like the color to change to a Brown, so I did what I was told and the bike does look good once finished but at first I thought it looked more like Colon Spillage when we first shot the color.
Added a little accent here and there to break things up and it starts to take shape.
Silver and Black checkers were the way to go on this particular ride and it worked out pretty good in the end.
I revamped the old exhaust system the best I could and was happy at how this actually came out.
Used one of our Rocket 4 seat bases and I have sold over 200 of these, as they just look awesome.
Removed the bent up stock rear swing arm and fitted our new box section set up.
The old oil filter housing was shot to bits, so we machined a new one out of 6061 and came out great.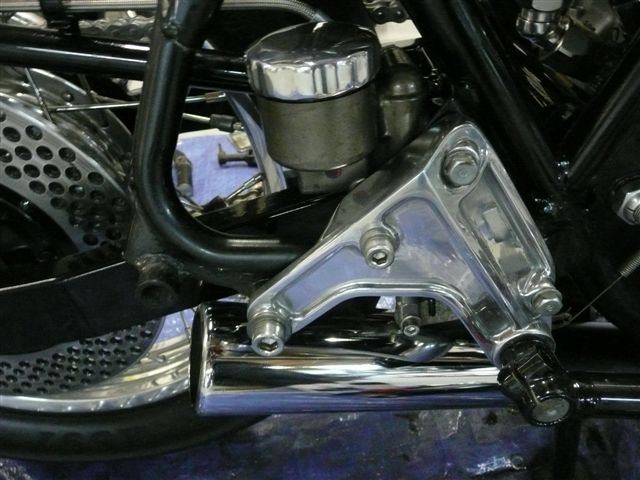 Polished up the old brackets and Drilled the rear brake Rotor too and added the Scorcher exhaust tip.
Sure is changing shape now and the customer is going to be very surprised when they get this back to them.
Polished up master cylinder assembly and added original switches that we polished a well.
I actually hand cut this bracket and then polished it, added some holes for some cool indication lights and fitted to the triple tree.
See how much of a difference some polishing and cleaning and making new parts starts to change the machine?
I was more than happy at the way this bike was starting to look as it did look pretty sad a few days before.
Next up was to work on some of the electrical and see if it still works after the car hit it.
Next after that was to wrap the seat base in a classic race style cover.
Now we are getting somewhere with this Cafe Racer and the finish is almost in reach.
Buttoning this all up and now figuring out which rear light assembly to fit to the back of the seat base.
Now we are almost there and boy what a transformation compared to it before.
Before and now after!!!!!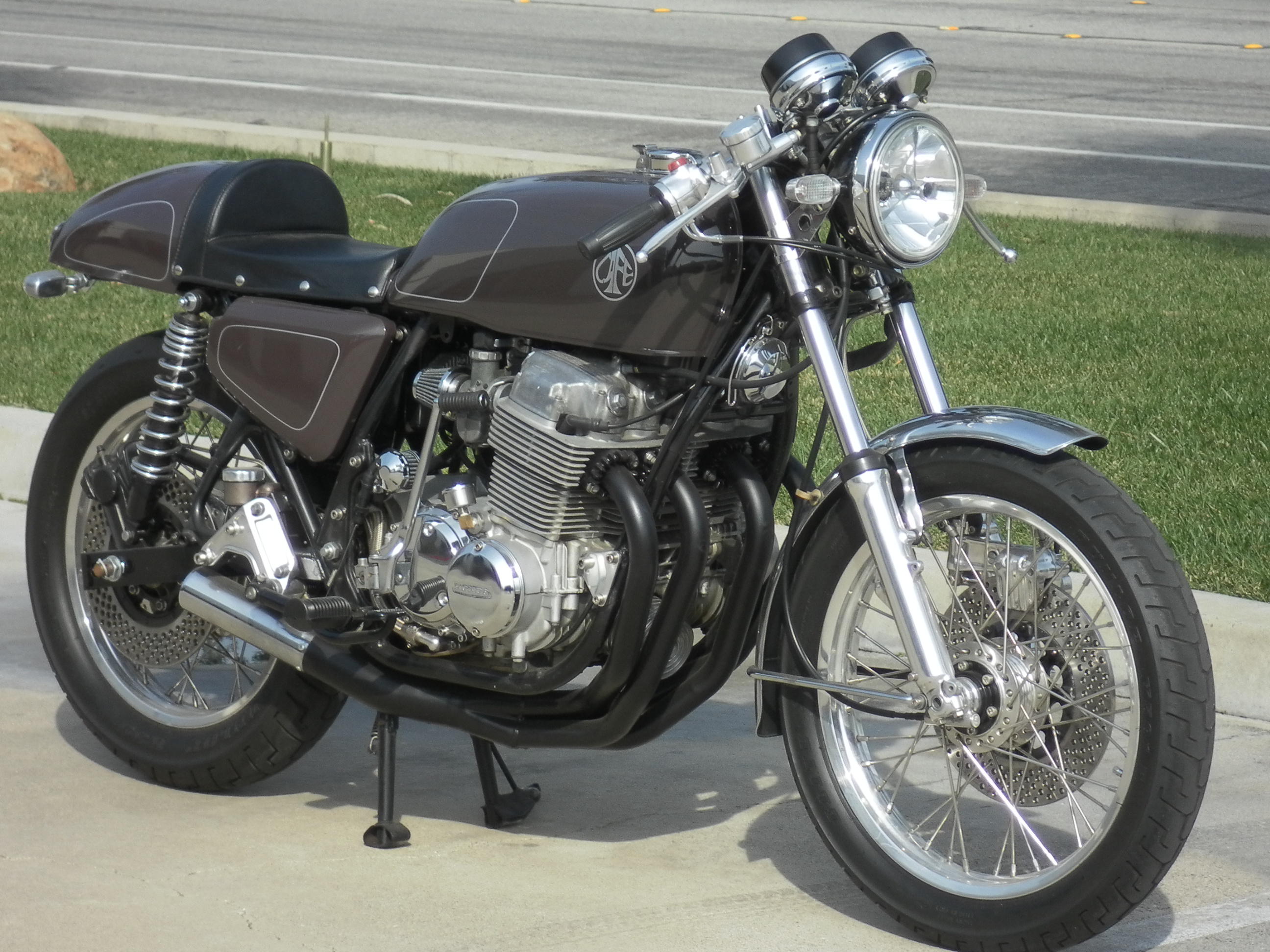 This is way better don't you think?  The Colon Brown actually turned out to be pretty good in the end.
I am happy at the way this turned out and thought that I would share this with you lot to show what can be done to something when it starts off in a bad state of affairs.
Needless to say, the customers was really happy with this machine and had a grin from ear to ear when I opened the garage door to show him his machine.
 This was a fun project and it turned out pretty well for a repair job as I prefer to take the whole machine apart down to the frame and start again.
So, if any of you lot out there think that there is no hope for your tired, rusty or battered ride, just think again as there is always hope.
Send pics of your machine in if you are not sure, as we will always advise on the best option for your buck !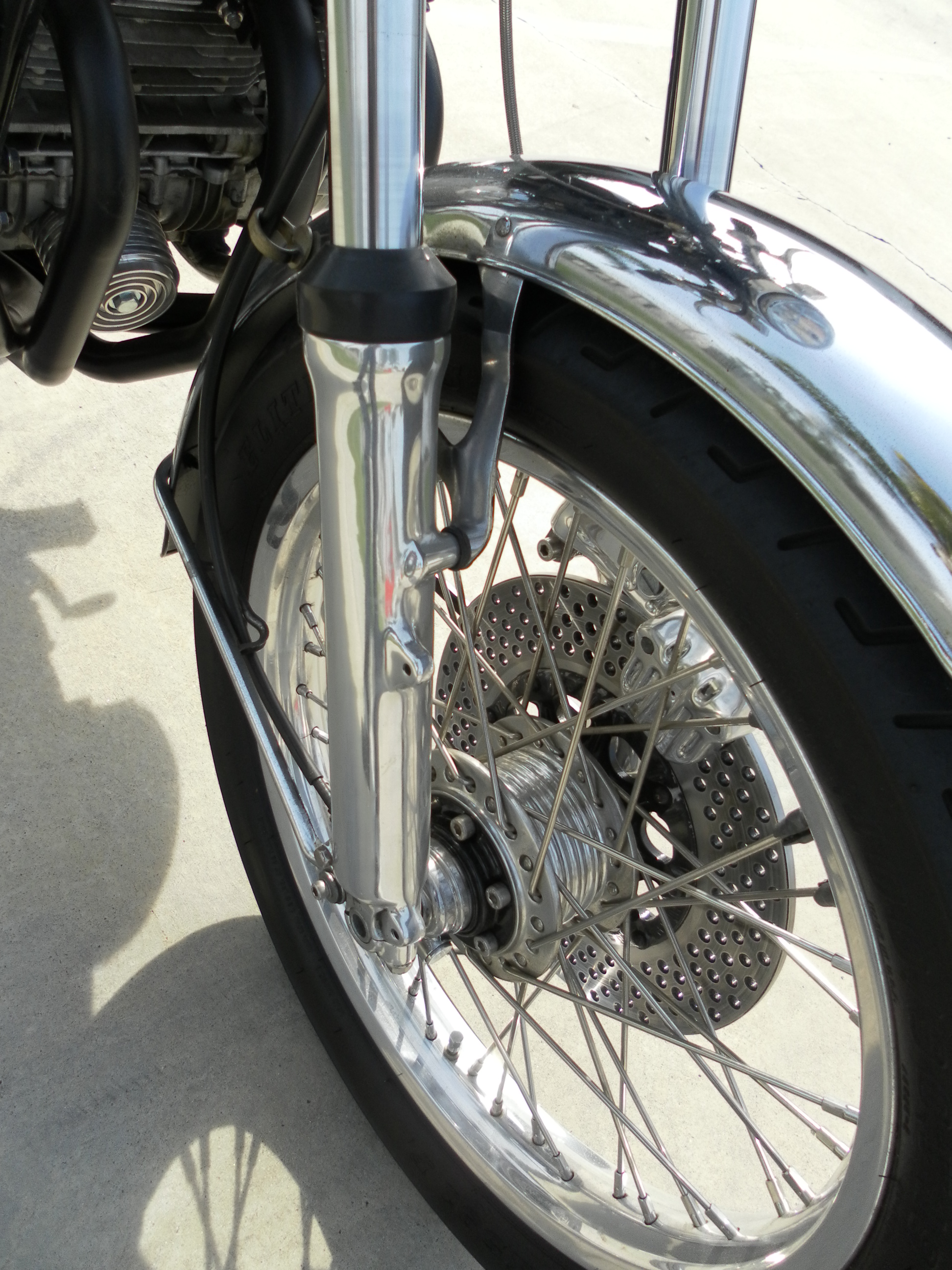 I hope that these photo's inspires you to at least have a go with your bike as it really can be fun.
A fun project that actually finished fairly quickly when you have a lot of the parts at hand and can make them there at the shop.
 The Tri bar head light we use on many f our motorcycles, not only looks cool, it's Brighter than Einstein.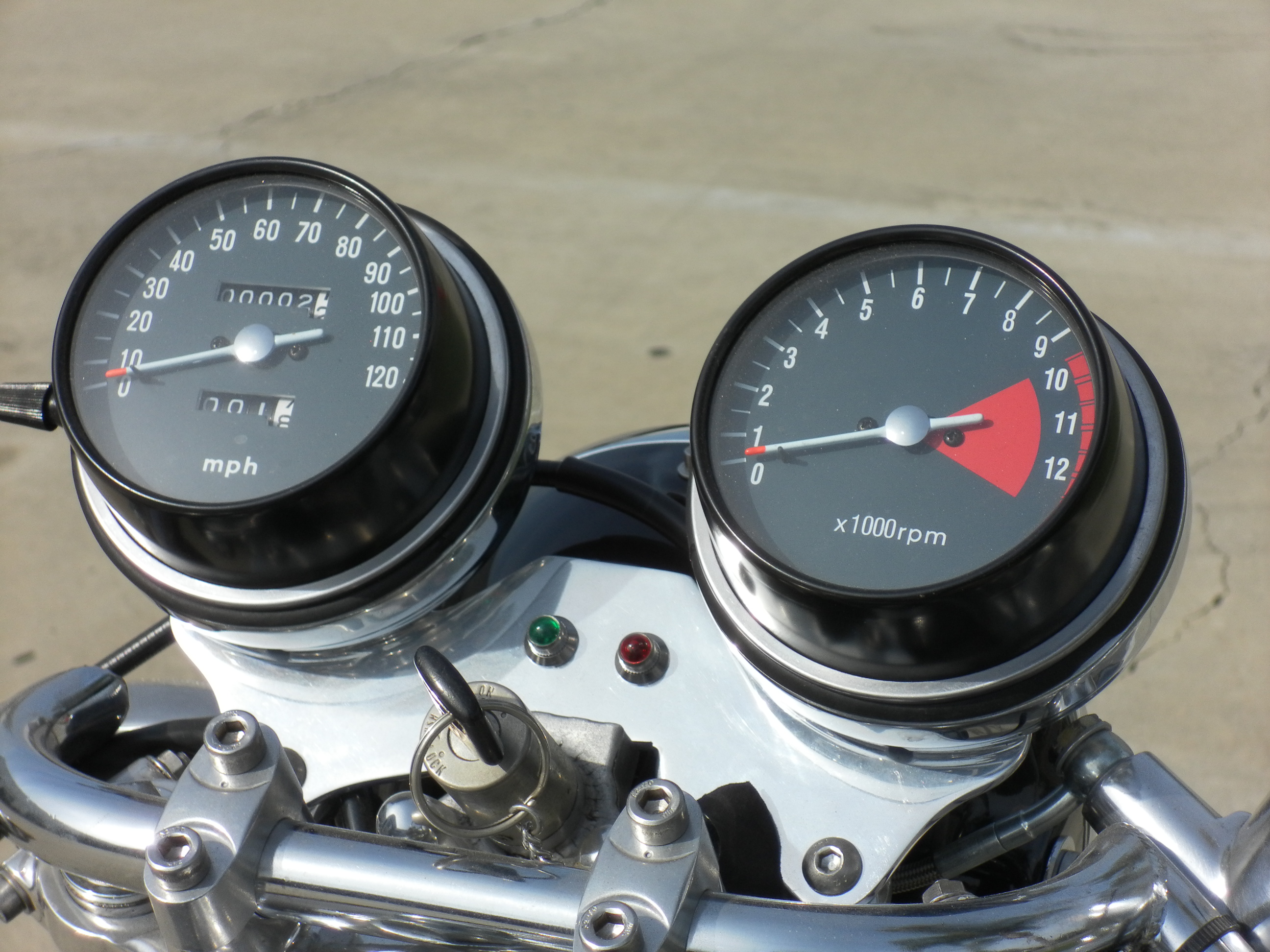 The top end of the bike when we got it at the shop was torn up like a paper cup and am so glad at the transformation as this looks way better than factory .
I am so glad that this came out OK as its sometimes hard to see the wood for the tree's but this turned out just as I had hoped.
Here are some shots for you to have a look at and I hope you enjoy them?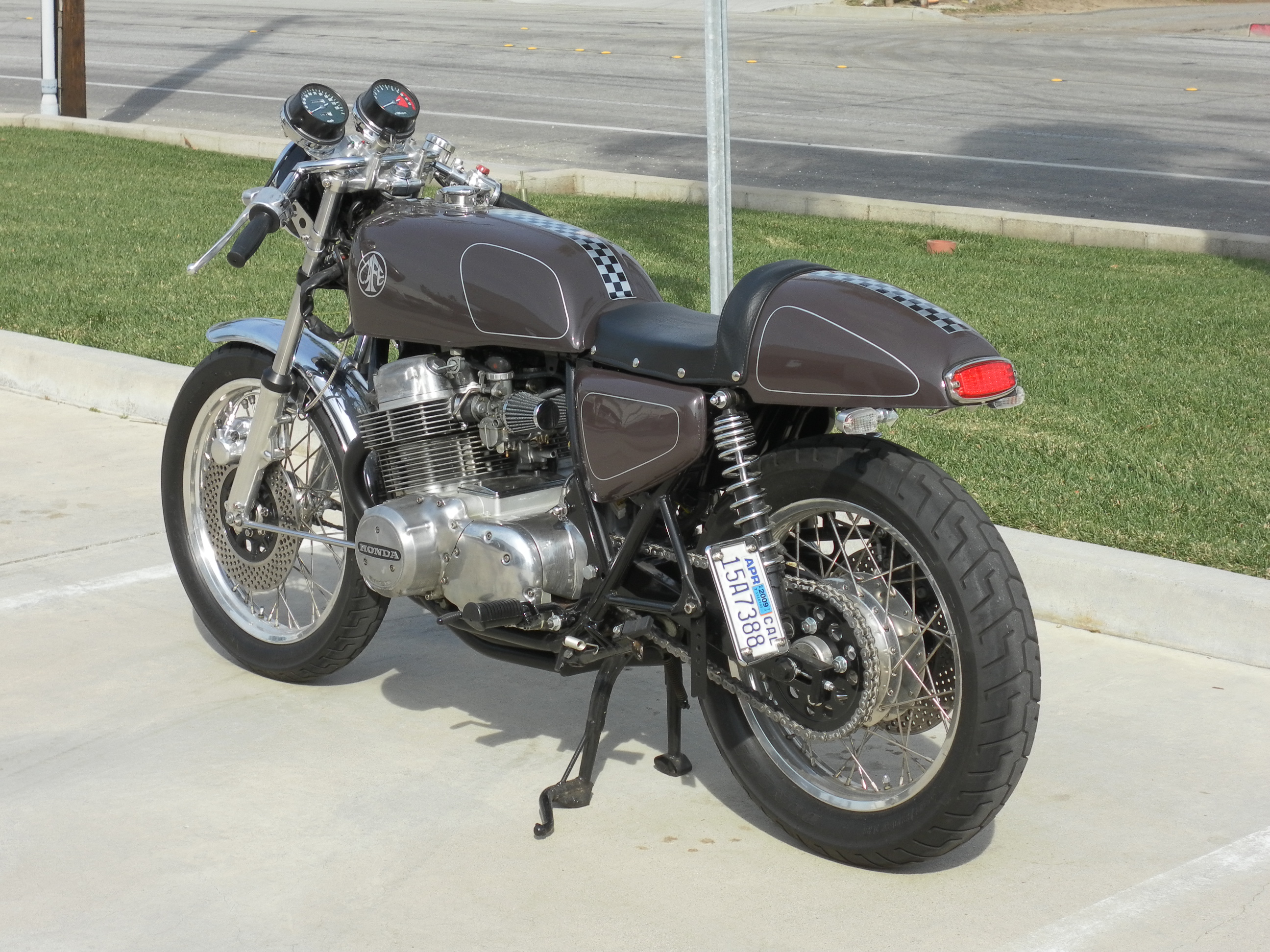 Comments
comments