Custom Drilling and Polishing Service
I probably have built close to 60 motorcycles over these 19 Years in Southern California, and many people have asked me about the detailed parts that I have created on the many Custom machines that I have completed.
I also have been drilling the rear brake hub for many years and have always liked the look when they are polished and fitted to the hub of the bike, they of course help with Heat Dissipation, and of course, gets rid of any brake dust.
So, after a few years I thought that as people kept on asking me about these rear brake hubs, I will offer a service to Customers for their bikes and i am happy to say I have drilled over 40 of these for Customers all over the globe.
No two Hub patterns are the same, I do not have a set pattern, I just go with my flow and see what happens and they always come out really well and get many comments about how the set the rear end off so well.
Also, Me and my Brother, were trained as polishers for Rolls Royce back in England in the late 1970's and I have always enjoyed Polishing, something about " You Can polish a Turd".
Of which Right now i also offer my very own "Turd Polish" Of which has taken me 40 years to refine and have now sold quire a few cases of my product and they all contact me, informing me how awesome the magic past is as polishing Aluminum and Chrome, as well as Brass and Copper etc.
But, I had three orders for Drilled Brake Hub Covers this week and wanted to show you what they look like on here, just so you can see what I do.
If you need some inspiration with your machines rear brake hub, drop me a line as i can change the look of it and of course fit New brake shoes and springs, as well as New actuator arm too, just fit back on and you are ready to go.
Let me know if I can help?  The service is already on the website, so go check it out and if you like it, order one from me, takes about a week from the order but- You will be glad that you did thats for sure.
Other Parts that I offer to customers is a Custom Drilled and Polished Front Sprocket Cover, as the stock ones always look so drab, plus I enjoy doing this service.
Below, I take my time and just start as I mean to go on and over the years I have done over 50 of these covers for Customers and shipped all over the Globe.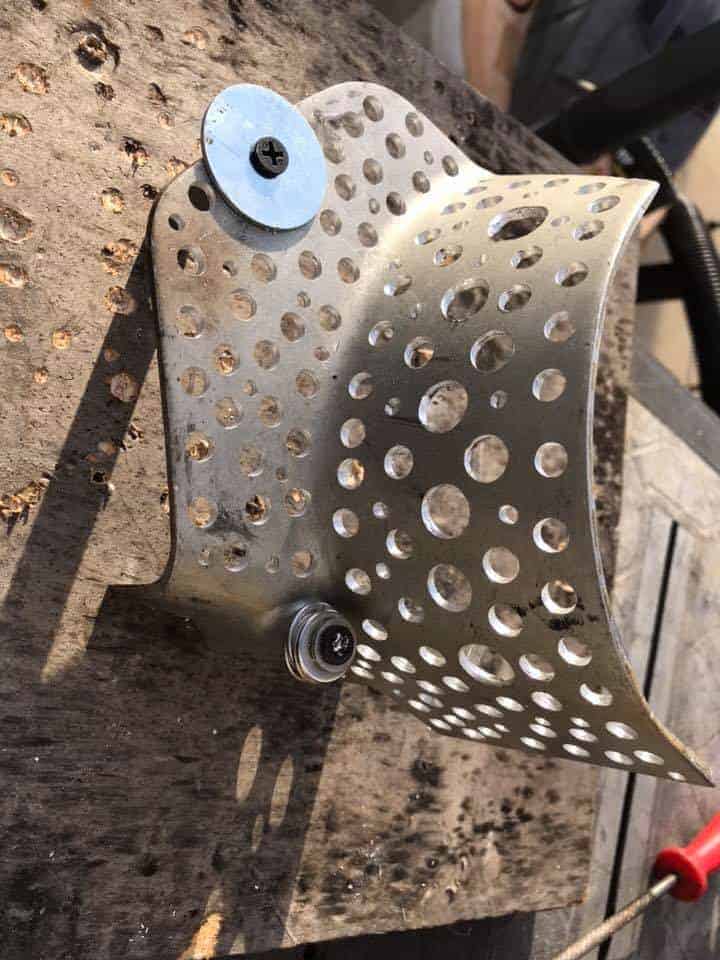 Once I have go the pattern I like, well its time to take off the Block and then clean it and prepare it for polishing up to a Jewel finish.
So, this is the last you see it as a Dull color, time for my Turd polish and some good buffing and off we go.
like I said earlier, every one of these that I drill, is always a different pattern, that way, none are the same.
So, just let me know if there is something that I can do for you and your inline four machine, as I really enjoy making these Custom parts for people.
Thanks for looking and I shall be adding these services and more on the website, so keep checking back from time to time.
Comments
comments