Ducati 1985 Seven Fifty F1
The Ducati 750 F1 is remembered by the marque faithful as the last of the original Ducatis, it would be the last Superbike developed and built by Ducati before the Cagiva takeover in late-1985
.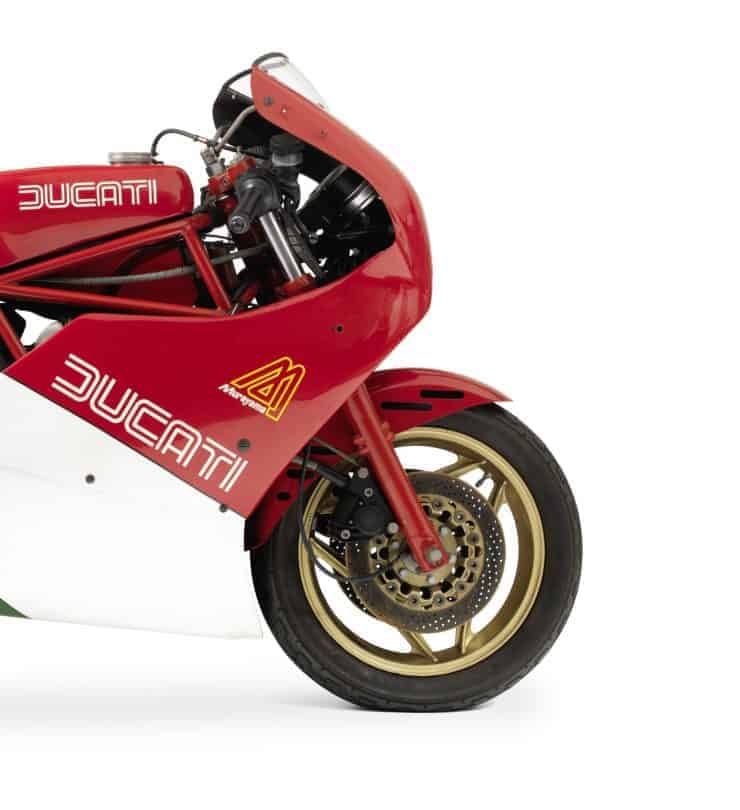 Controversially, Cagiva had intended to rebadge Ducati motorcycles with their own branding, however this would likely have led to an armed insurrection across the Italian peninsula, ending in public hangings à la Mussolini.
Wisely the Cagiva board of directors elected to keep the Ducati name alive.
THE DUCATI 750 F1
The Ducati 750 F1 was first offered to the public in 1985, and was sold until 1988. It was based on the hugely successful Ducati 600 TT2, a race bike that had won the 1981 Formula 2 World Championship, as well as the 1982, 1983, and 1984 Championships.
In '82 Ducati decided to build the 750cc version of their world-beating 600 TT2 for Formula 1 competition. The 750 F1 was never as successful as its slightly smaller engined stablemate, but its DNA was unparalleled and before long the public were clamoring for a street-legal version they could buy from their local dealership.

| | |
| --- | --- |
| Type | 4-stroke, 90-degree L-twin-cylinder |
| Total displacement | 820 cc |
| Bore and Stroke | 92×61,5 mm |
| Compression ratio | 11:1 |
| Cooling system | Air |
| Timing system | Overhead camshaft with desmodromic system |
| Lubrication | Lubrication force-fed with gear pump |
| Carburetor | Two Dell'Orto PHF 40 carburetors |
| Power | 80 HP at 10,000 rpm |
| Max speed | Over 260 Km/h |
Comments
comments