HONDA CB500-4 1971 CAFE RACER FOR SALE $1999
Here we go with a little cheapie that may be up your garden path and thought I would share it on here, before I sling it on Ebay.
it is now on ebay.
http://www.ebay.com/itm/HONDA-CB-CAFE-RACER-a-little-five-hundred-four-/390536693996?pt=Motorcycles_Parts_Accessories&hash=item5aedcd08ec
This is a 1971 CB500 Four that I have had some time and have spent a few dollars getting it running, it also sports a few rare parts too.
The Big 5 Gallon Tank is an original 1970's Read titan set up, as well as the rear tail section, this was originally on a Race bike and I purchased the tank and seat some time back in Belgium.
The carbs are completely rebuilt and chromed and painted and of course jetted.
The bike runs and rides and I have fitted one of my performance 4 into 1 systems on it and she sounds pretty cool.
I tore the front brake apart and rebuilt that, as well as adding a New braided hose line to make things stop a little faster.
It also has a new chain too and a new battery to help you out.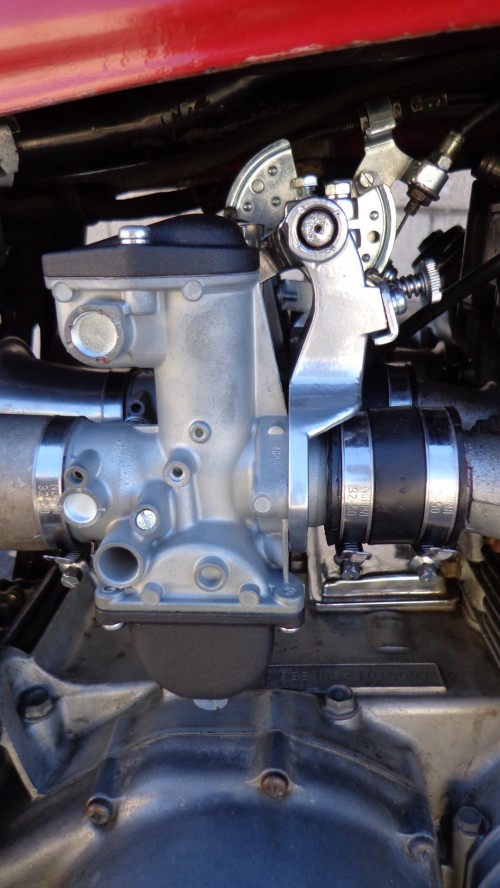 This is NO way a show bike but, a great project for someone.
I do not have a title and thats why I priced it this way, but she runs and could be a lot of fun this summer to a Cafe Racer enthusiast like you.
So-have a look and see what you think, I can send more photos and I can ship anywhere in the lower 48 as well.
I like this little 500 bike and hope it goes to a fun home.
Comments
comments