International Motorcycle Show Long Beach Nov 2017
Well, it was that time of year and we were all ready to head to the show, I started my Thruxton up, it purred away as it usually does, rode it onto the kerbside and let it warm up whilst I struggled with my Jacket and gloves etc, Sunday morning, all seemed well, Air pressures were checked, chain tension, Oil Level, Fuel level, Brake fluids, Lights function, Horn, signals and lights.
Looking forward to riding to Long Beach with my Girlfriend Jennifer today and her bike was now ready to fire up, but I heard just for a split second, my Thruxton Hiccup and drop the revs a tad.
I turned and looked at my machine and there was Fuel pissing out faster than a Rhino with a Full Bladder. FFS !
Thinking quick I hot kill switch and that shuts the fuel pump off, the motor was warm but not hot but, it sure was steaming from the fuel pouring over the whole motor, so glad it didnt reach the coils.
I put bike away and could see it was a fuel line issue, so had to admit defeat today and jump in the Car and head to Long Beach, that was a bummer as the weather was perfect for a ride.
But, we made it to the show, seemed a lot smaller than the old shows as it used to be held in both buildings, but none the less a great show as usual.
Met James O'Donnell, Scott the Baker from our 59 club and then 2 minutes later Dave and his side kick from the San Diego chapter of the 59 club, so that was quite a coincidence in the first minute of walking in the place.
The show was buzzing and we saw this woman explaining how easy it is to pick up your motorcycle if you are unlucky enough to drop it, Jenn was all up for it, so videoe'd her having a go, so stoked she gave that a try, as it is a very useful tip if you find yourself in that predicament.
I had noticed some cool machines, I only had my Iphone on me but thought I would take some snaps, as people ask me to Blog and show them whats about, so here it is.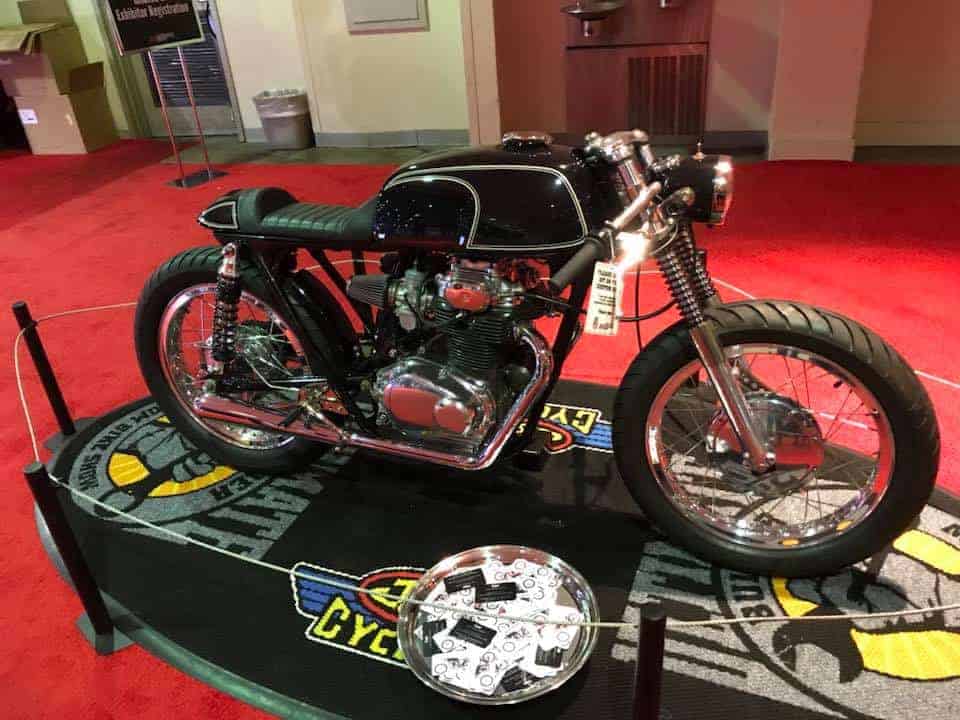 Above, one of Kottys machines.
What is not to like about this Vintage Indian, I would be on this and taking around the flat track, leave it in a Tall second gear and start to wear that steel shoe out big time, loved this.
I wish they had fired the Norton up as the straight through Megaphone would be louder than the local Fire Station Alarm, what a wicked Machine.
I saw a lot of Gilera's back home as a kid, seemed to be tons of them in my area in the 70's but I bet they are all dried up now?
Vintage Hill Climber would still be fun today, short exhaust pipes would be a Hot and loud ride for sure.
Do not often see these Beemers about and to have one in original condition was epic to see, back home the rain and snow would of eroded this German masterpiece to just a rusting frame over the years.
I still see a few of these around but not so much the Race bikes, except for the 250RR Harley I had in my shop, that was killer too.
Royal Enfields Answer to the BSA, these were and still are a thumping big fun bike I always love the sound of when its on the pipe.
One of our friends wives has one of these and this is a pretty good example of the 175cc, many in the UK when I was a kid.
I would take any one of these out for a Blap, such great memories come flooding back with these Motorcycles.
Tiger Tiger Burning bright, so stoked to see this piece of Mechanical fun.
What I would have done to be able to sling my leg over this as a teenager in England, boy would I of had a Blast on this.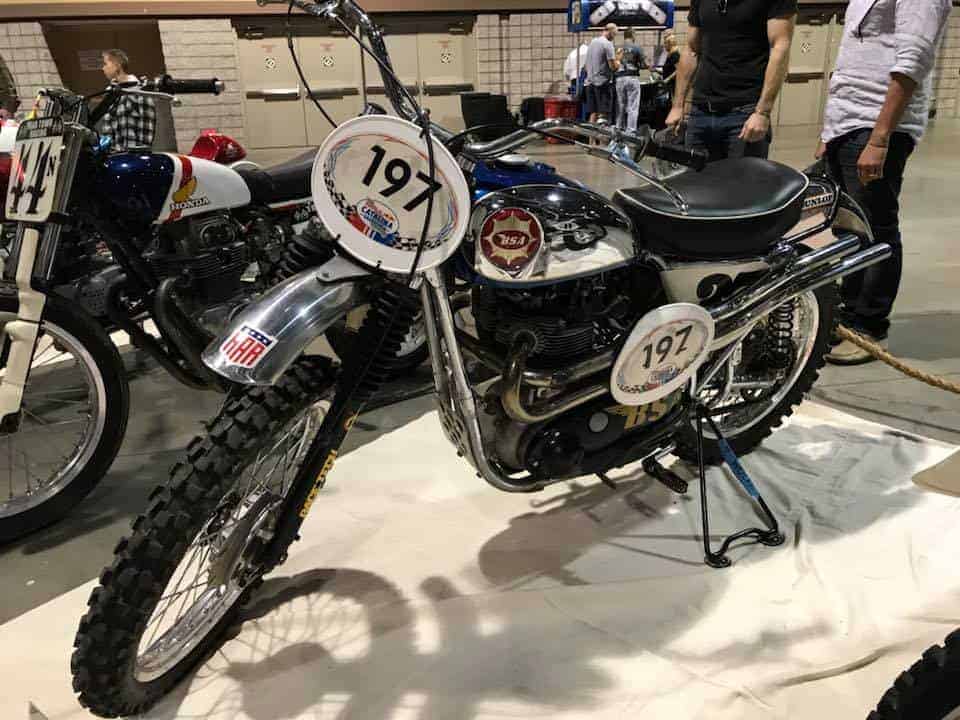 Every ones a winner, right down to the Chrome moly frame, HUBBA HUBBA.
The old Husky 360 Automatic was a popular bike when I was at school.
I remember the first time I rode one of these, the Power band was tremendous, I ripped past my Brother in the Kings Forrest one day, leaving about a 4 inch deep trench all the way up the trail.
Plenty to see and at least one bike here would have a certain connection in your life I am sure.
I think this must of been George Jetson's inspiration
Could never afford these Ducks back then and still cant today but what awesome machines and these really had a unique sound.
Vincent of anything is cool, this Rapide is begging to be ridden, I have never had the opportunity to even sit on one, let alone ride one but maybe one day, so nice to see.
Another Machine you dont see enough of, Velocette's were a common machine 40 years ago where I lived, seems the internet has changed all that, never really see them at all anymore.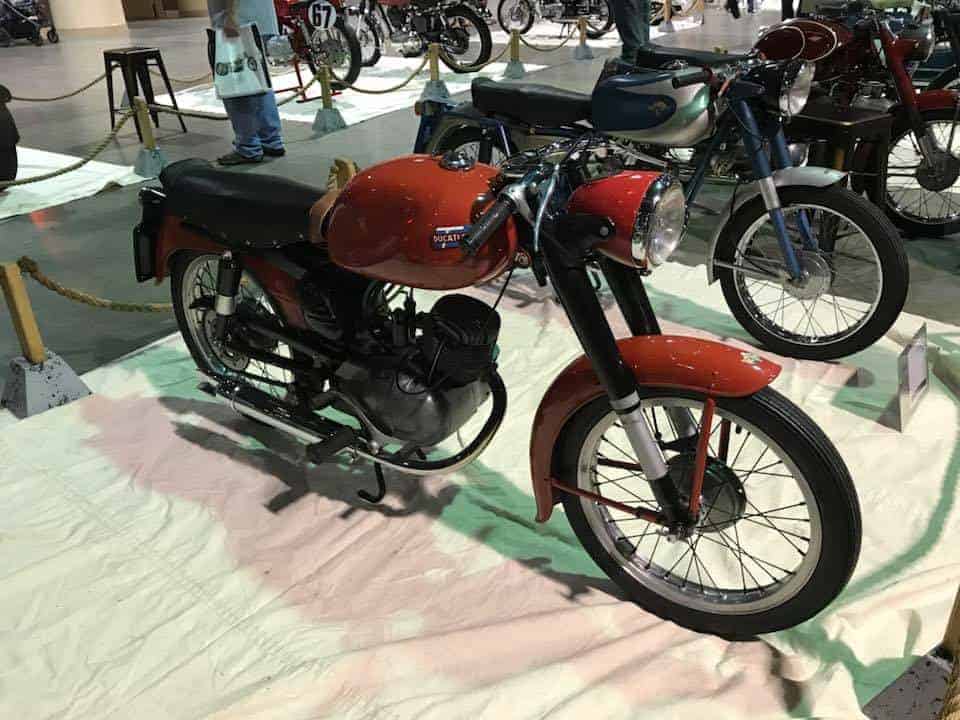 Baby Duck would probably still cook my Goose.
ERM!
Above, well you could get an air brushed tattoo to pass the time, this area was pretty cool, even had a Barber and an open workshop.
Above-A lot of work went into this head light fairing on the Indian.
Old and New seem to work quite well.
The Indian seemed More menacing from this angle.
One of Motone's Triumphs.
Motone had 2 bikes this year and engraving was pretty intricate.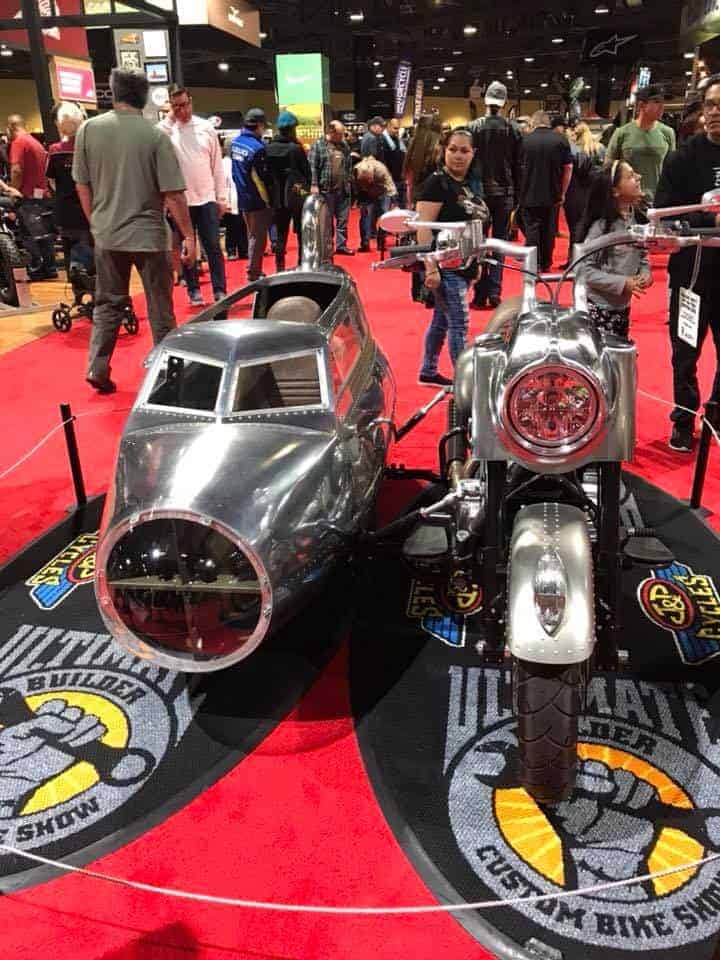 So much work in the side car.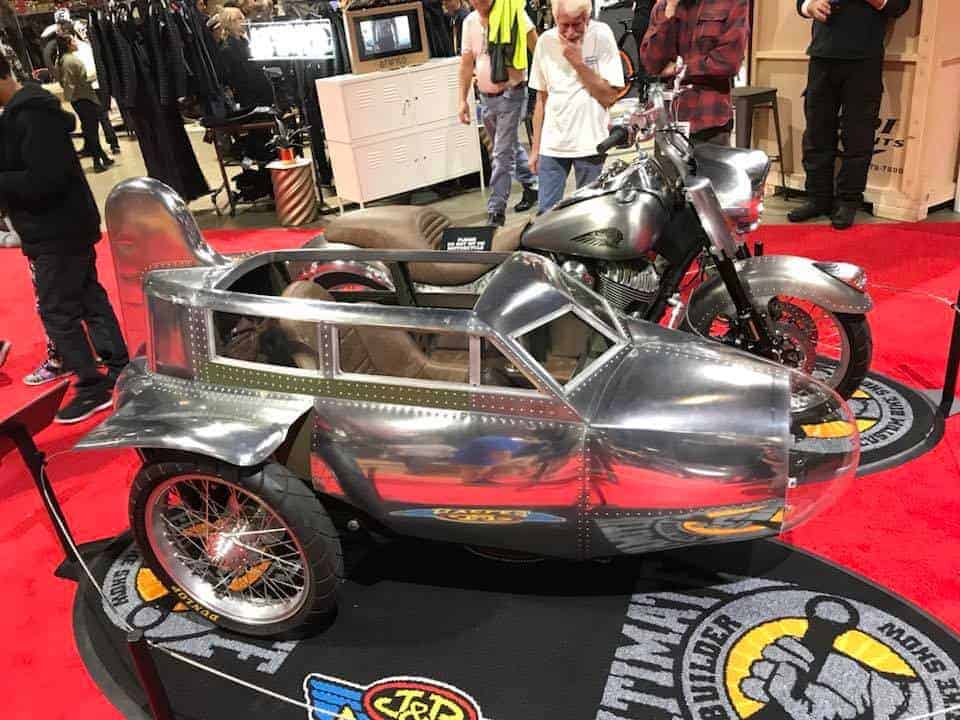 Maybe next year they will fill the old Round building with Vendors like they used to as it was lacking vendors to be honest and more show bikes too.
So all in all not too bad but done it all in 2 hours, so hope it gets bigger again as this was lacking in something but lets see what next years event brings.
.
Comments
comments