Original 1967 BSA A65 Race Bike For Sale ! $8000
HUBBA HUBBA! Look at this thing of original beauty, this is a killer Diller of a machine and full of Nostalgia too.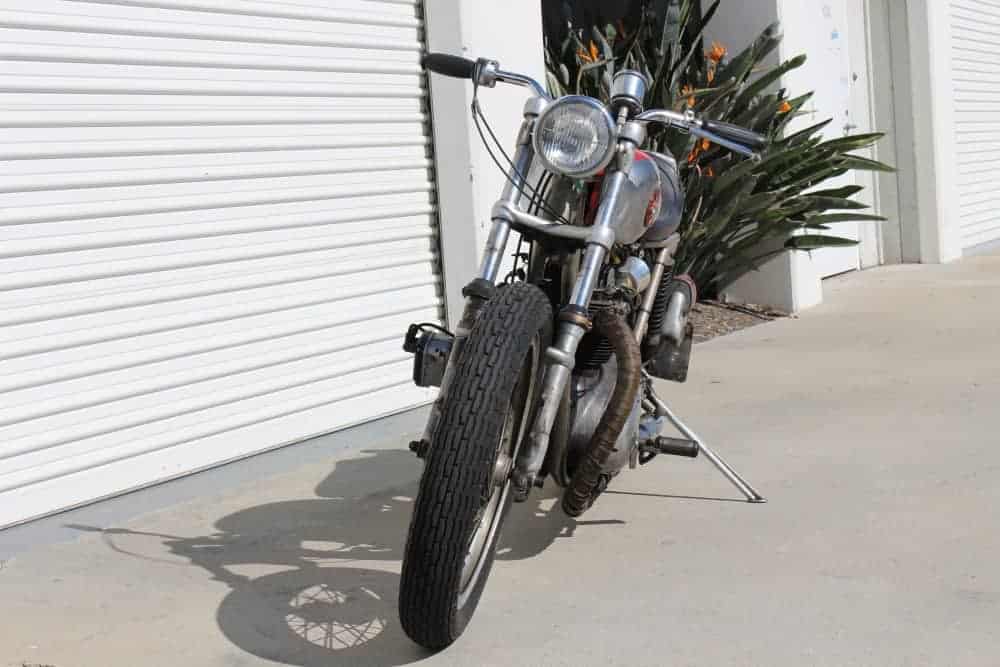 This Motorcycle is screaming out yesteryear and the owner doesn't want it cleaned or wiped down as that's the way he likes it, this kicks over and runs right away and thats because that good old magneto gives it plenty of spark, and its a reliable motor that's for sure.
I am helping the old fella sell this and will be posting on a few Vintage motorcycle race sites too, but I sure hope it goes to a good home.
Just look at that patina and all the great parts this A65 has, Original Borrani Rims still hold the air in the old tires.
The owner cannot remember what was done the the motor but its fast, the Bell mouths are bloody awesome and once you tickle and give her just a little choke, she fires into life and vibrates like a jack hammer.
If I didn't have so many other projects to complete, I would have this in a heart beat just take your time and check this BSA out in all its detail.
Yes indeed, that is an original Trackmaster frame, not many of them around and this has been together since 67.
Lockheart rear brake set up is getting super hard to locate these days too but an awesome part to still see on a motorcycle that still rides.
BSA rear taillight on the Bates seat and is such a classic look that is dissapearing these days around here.
The owner has informed me NOT to clean it, so I am just enjoying it and riding it about to make sure it all works and yes it sure does.
This A65 is a fun machine and a great piece of California track racing History, you just dont see these any more that are still used.
YES- this does have a title and yo can buy this right now if you so wish, I love having it at the shop.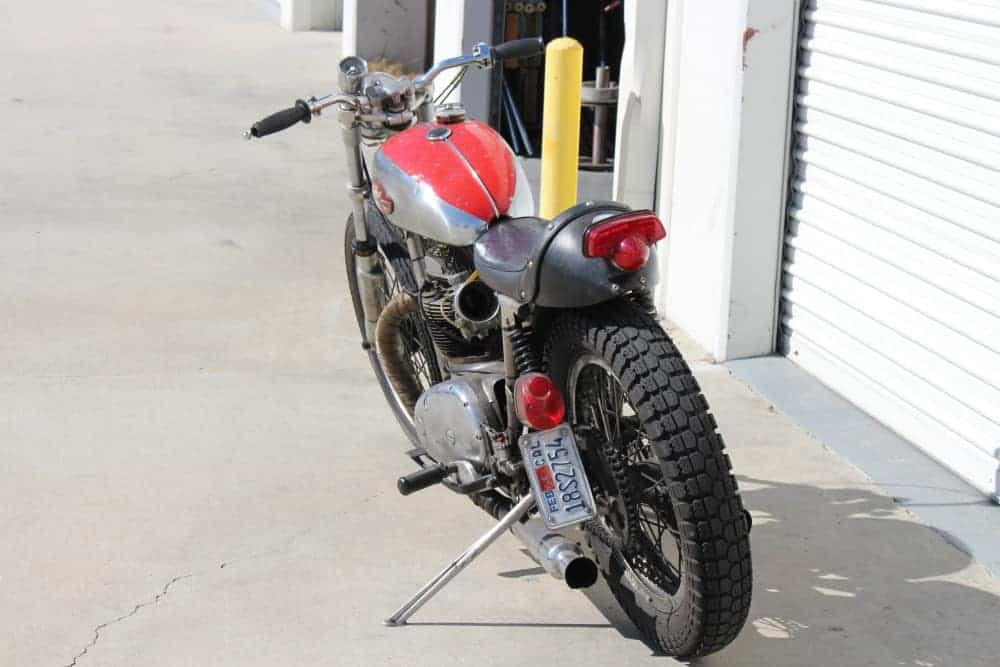 Yes, thats the oil in frame trackmaster set up and look u the price of the frames alone these days.
Original Bates headlight still functions, amazing!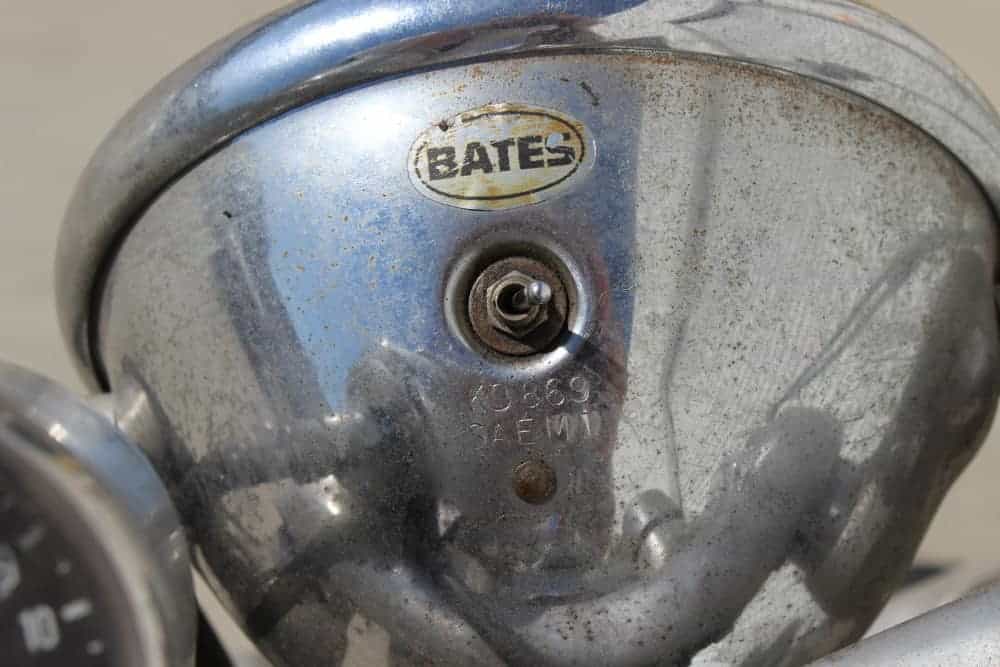 Take your time and see what you think, the owner isnt in a hurry as he has owned it years.
Even has the original racing bates foot pegs.
WM3 with old style screws for rim locks is classic touch.
Lucas tail light still functions too.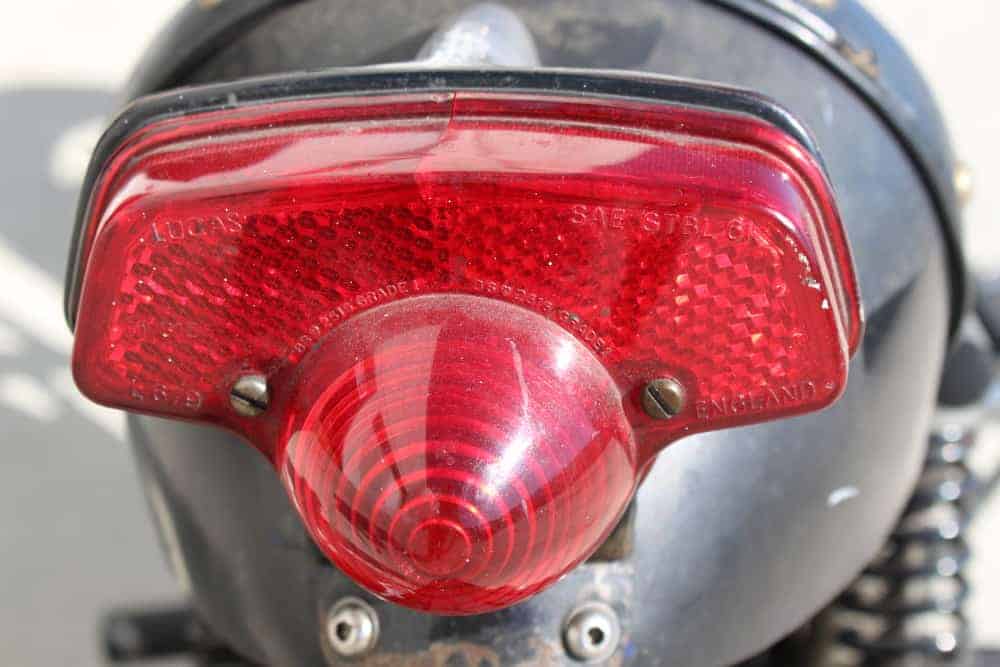 These set ups are now getting super hard to locate these days too.
There she is for all to see.
BRAAAAP!
Yes- it has current tags too.
Real track bike with so much appeal it should be a crime.
Drop me a line at carpy@carpyscaferacers.com or sling a dime at 714-996-4597 and i will do all I can to help you and yes it has a Title.
Comments
comments