Cafe Racer Socks
Out of stock
Looking for authentic Cafe Racer Socks? Look no further, we now offer these durable wool Cafe Racer Socks that give off a real Rocker look.
I have used these since I was 16 and that was back in 1978, I grew up with that Rocker image and back home in the UK on a cold, wet and windy day or night, you would not believe how much comfort and warmth that these socks gave me.
Now we offer them to you and they are the best quality and, the same brand I have always used and many others have too.
If you are into the TON-UP lifestyle, then this is a must.
"The typical uniform of the rocker was a black leather jacket, boots with white socks showing over the top. Most wore goggles, many of them racing-type." (Cafe Racers of the 1960s)
BUY 1 PAIR FOR $19.99 or BUY 2 PAIRS FOR $34.99
U.S. Sizes 7-12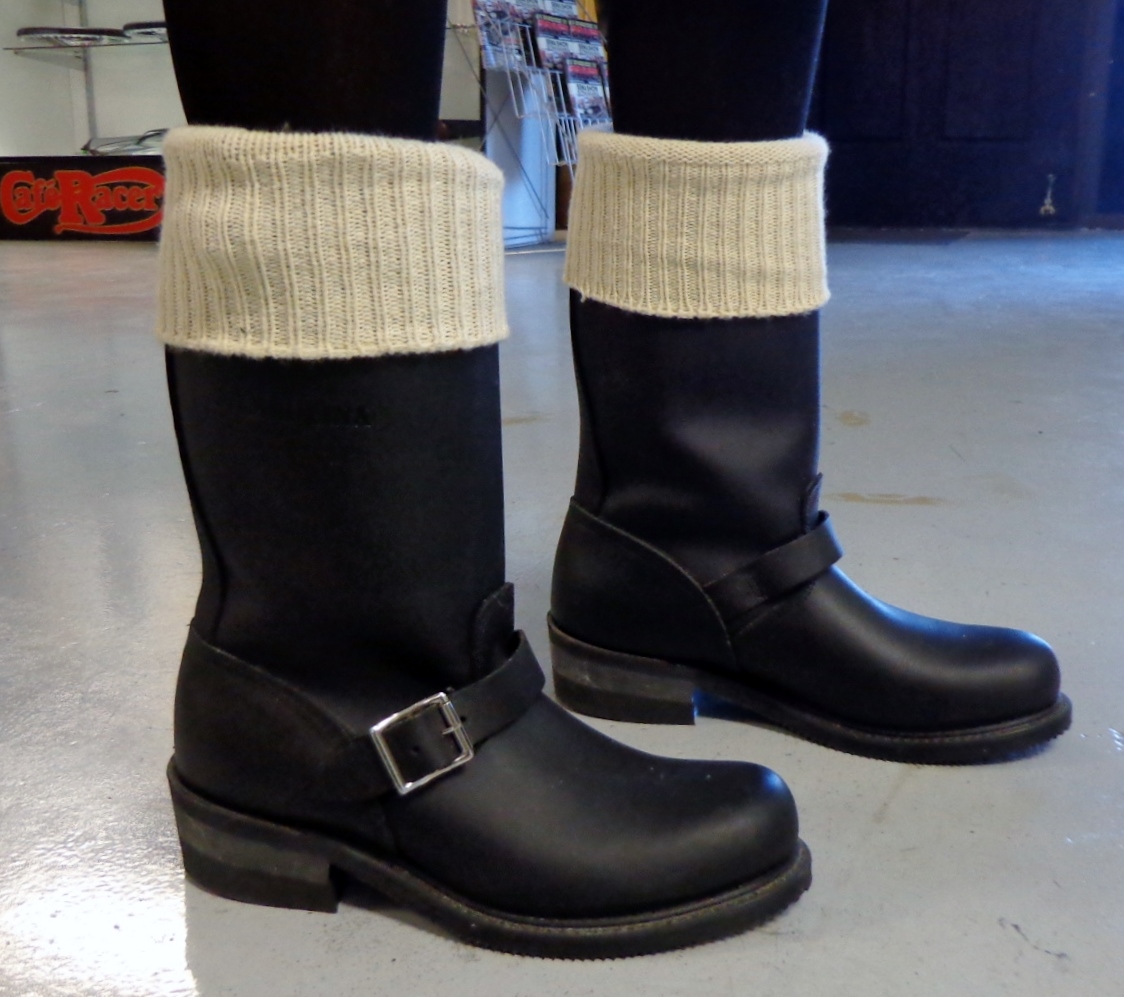 Comments
comments
---