Fire Extinguisher Lamp
Fire up this light to warm your room up and get a conversation going.
OK-here we are with another Nostalgia Lamp that I have come up with, this time I located an old fire extinguisher that looked a little dull and tarnished and was sat in a corner.
I love stuff like this and set about to clean it up, Buff and Polish where possible ,as I believe that Brass and Copper go as well together as Milk in Tea and Money in Wallets etc.
This combination came out so well and I was super happy with the end result, the Fire extinguisher is originally from LA and hasn't come very far to me as I am in Orange County.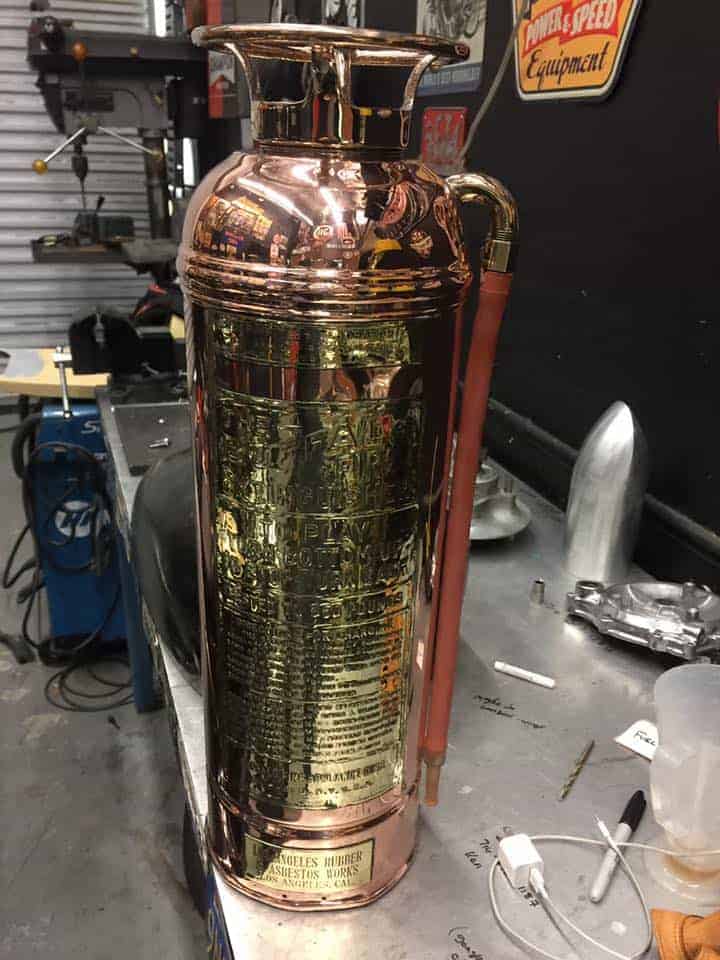 I then went about and wired this all up with brand new electrical and fitted an Edison style Vintage bulb to add to the Nostalgia.
Once that was completed and all screwed together I made sure to fit a Rubber grommet in the back to secure the lead and plug and them, to add the cherry to the top of the cake, I went ahead and fitted an original Mid Century Two Tier Wagon Stitched Lampshade to it and an old topper of which really set this lamp to stand out.
As soon as I turned the switch, she lit up and boy! _ what a warm glow that this lamp gives.
It has so much character and would look awesome in pretty much anywhere you chose to set it to be honest.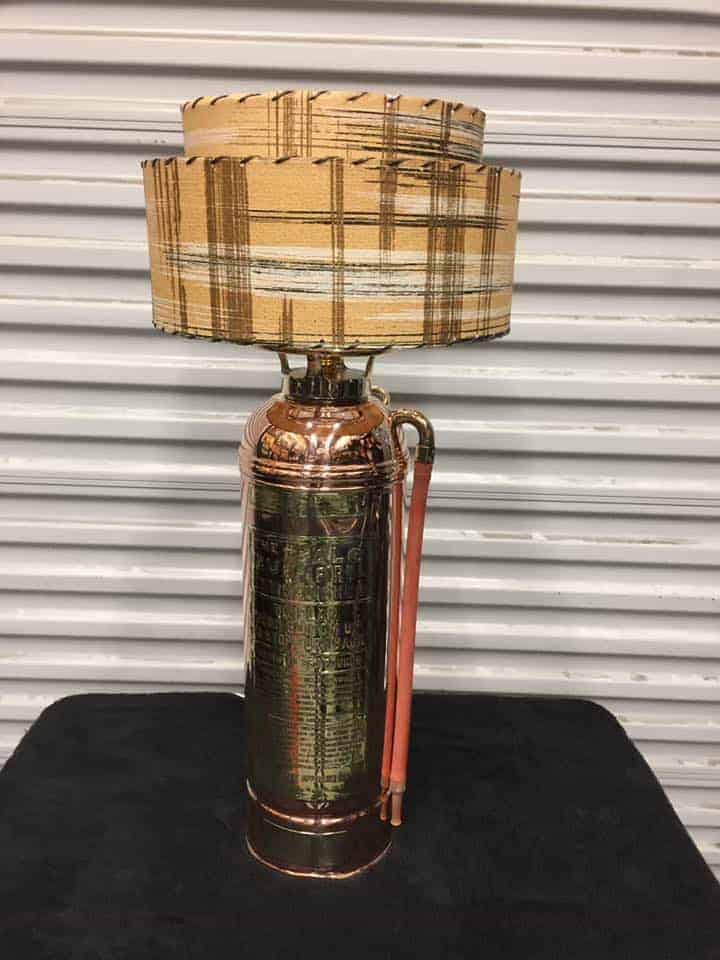 This would look great in a study, a gallery. a Design studio, a Shop, Boutique, man cave, anywhere really.
So, Grab this whilst i still have it, maybe a retired fireman or someones Birthday coming up, what a unique gift this would make.
I like to recycle and am glad that I managed to put some more love and rekindle this old Fire Extinguisher into something of Beauty and of course a great Focal point in any room that you put it.
DIMENSION:
33 inches in Height.
15 inches Wide.
Weighs in at 16 pounds.
Thanks for looking, I love doing this and I can build all sorts of lamps if you have an idea just drop me a line at carpy@carpyscaferacers.com or 714-59808392
Comments
comments
| | |
| --- | --- |
| Weight | 17.0 lbs |
| Dimensions | 33 x 15 x 15 in |
---