MOTORCYCLE GAS TANK LAMP ( Sportster )
Tanks for the memories with this awesome Sportster Gas Tank Desk Lamp.
Well, here at my shop, I love to recycle a few parts and use them as something else, and this time I had a few bits and pieces in the back room and thought that I would make a unique lamp and just went with the flow.
As you can see, the end result is pretty darn cool, as I used a 1995 Harley Sportster Peanut gas tank and incorporated a cool Frame for it to sit on, as well as fitted an small chrome Headlight at the front.
Also I added the long Brass tube and fitted a Edison style Vintage filament Bulb to give this lamp some distinction.
The cool part is that to turn the lamp on, you have to turn the key on and that powers the lamp and this came out really well.
If you have a Gear head in your family, you will know they would love to have this in their shop, house, Man cave or where ever to be honest.
Take a long look, as this really will be a conversation piece and I am pretty sure that your friends will all comment on it.
Sits on a frame that I made from Plumbing and Gas pipe and is a sturdy construction. 
This will have to go in a big box as this measures: 29 High 24 long and 12 wide but what a great lamp for someone out there.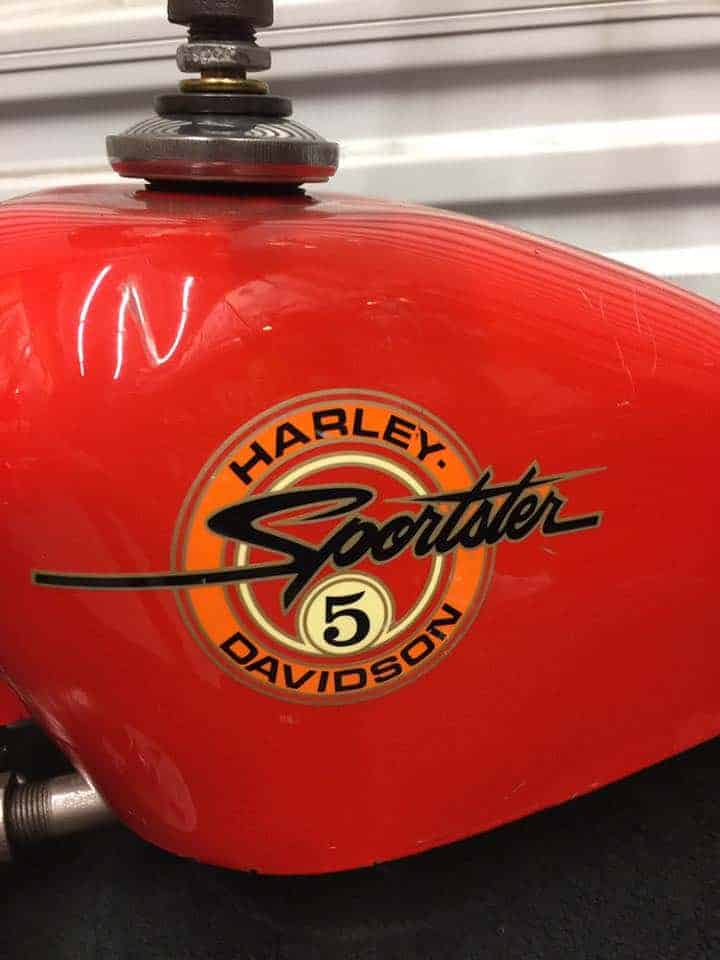 All New wiring and plugs right into the wall for a superb look and will decorate any space that it has been put into.
I am really glad the way this turned out and I incorporated a cool Vintage oil pressure gauge out of my Hot rod to add to the Nostalgia.
So if you are looking at a one Off lamp that has tons of charisma, you have come to the right place.
Thanks for looking and if I can help on this or anything else, just drop me a line. carpy@carpyscaferacers.com or drop a dime in the slot to me at 714-598-8392 and I am more than happy to have a chin wag.
Peace & Grease as always.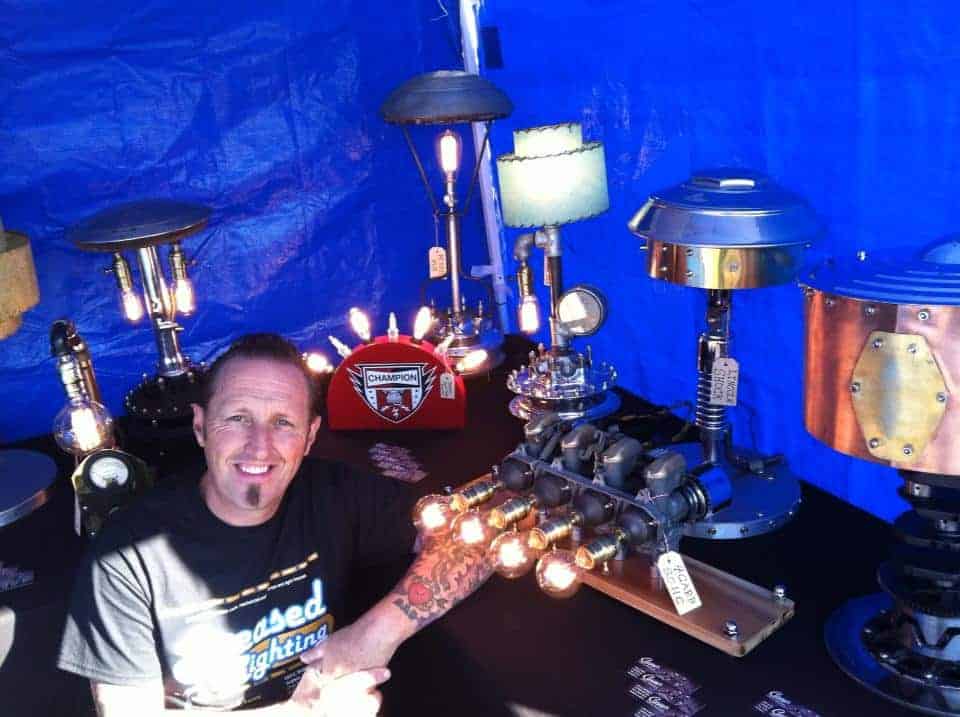 Comments
comments
| | |
| --- | --- |
| Weight | 16.0 lbs |
| Dimensions | 29 x 24 x 12 in |
---