Gas cap and bung weld in.
Dress that Boring gas tank up with this weld in bung kit and Cap.
Are you fed up with the look of your old gas tank, but- want to change the style a little?
If so here is just the thing, this is a steel Weld in Bung and a screw in gas cap that will dress your old tired and worn out set up really well and get you noticed.
I have used these on many Motorcycles and love the look to the gas tank after it has painted, really does change the contour of the Original tanks lines and, for the better.
Now, I hate all that cream rubbish, if you are a good welder then you wont get any leaks but, ALL gas tanks I weld, I take to a radiator shop that cleans and seals the tank and also then pressure tests it, that way you know its good and then just ready for new paint.
Have a look and see if this is something you would like to do to your bike, I can also weld one in if you send me the tank but am sure many of you know someone near to you that can weld the bung in.
If you enjoy changing the look of your motorcycle, this is a great and quite a fast way, to have your gas tank looking more of a Custom touch.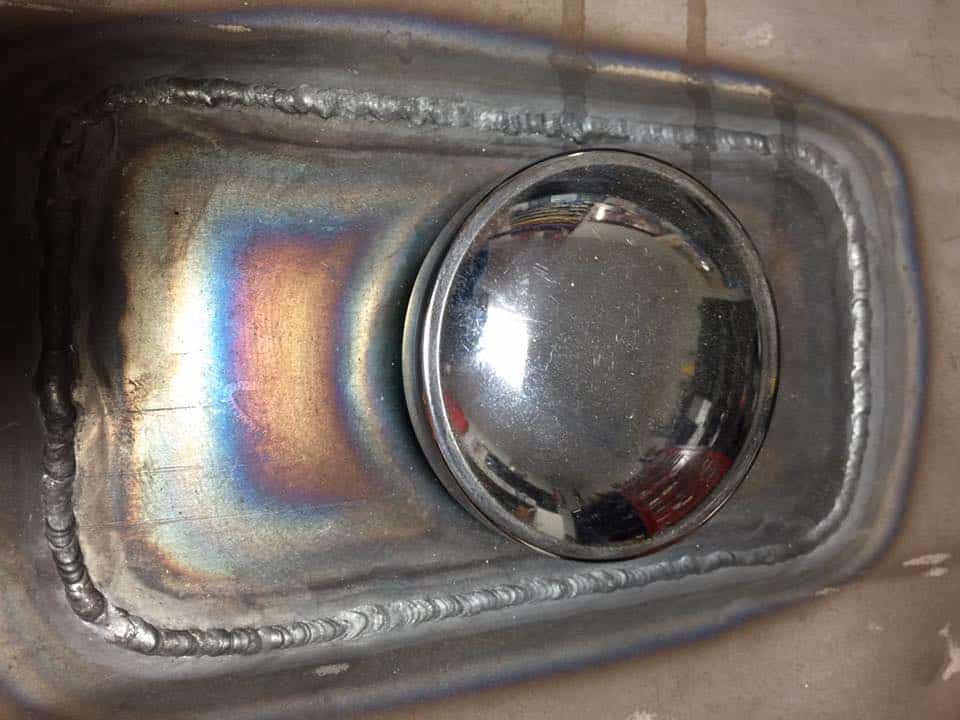 I have done many of these and love the look of it after it has been painted.
See how different it looks when it is all painted up and on the road.
So, grab them from me and get designing a New paint scheme for your Motorcycle.
I ship all over the Globe and 6 days a week too via Priority mail, order your kit today.
I have used these and continue to do so as they set the Gas tank off really well.
Comments
comments
| | |
| --- | --- |
| Weight | 0.6 lbs |
| Dimensions | 3 x 3 x 3 in |
---