High Temp Engine Paint – SILVER –
Silver High temp paint for your Engine, transform your Old grimy motor into that factory look fast.
Hey Gang
Many people ask what I use on my Motors when I build my Cafe Racer motorcycles. Well , I thought I would let you try the stuff I have used for many moons and seems to work for me, a good formula and a hard wearing surface too.
I have used my OWN formula for almost 20 years now and sold hundreds of tins of my spray cans all over the globe/
Just prep your engine cases, and I use a scotch brite Green pad to scuff the area that I need to be coated, and then I use a good degreaser to make sure that any oil deposits or grime is out of the way and then I am ready to get some good base coat color on the parts.
These cans are ready to go and adhere well to the cases as we used a string adhesion agent to the paint to make sure it Bonds well, obviously making sure you remove any grease or oil deposits that on the engine, but you will be impressed as to how this works and dries sup[er fast, of course it will cure when the motor is fired up and have that old school factory look.
My motors all get this painted on them and as so many of you email me asking about what do I use or recommend, I thought I may as well let you try my paint.
I take pride in all my bikes and my parts and am happy to offer my high temp paint product to you and I ship to you via fed ex.
It is Aerosol can ready, you shake and paint, simple as that.  This is an affordable paint set up that lasts many miles of smiles and unless you want to spend big dollars on a paint shop stripping and masking and maybe buggering up some of your motor, then this is a great and easy option.
Try a can your self as this is good for Honda, Suzuki, Kawasaki, Yamaha, Norton and any engine that has that Silver paint finish.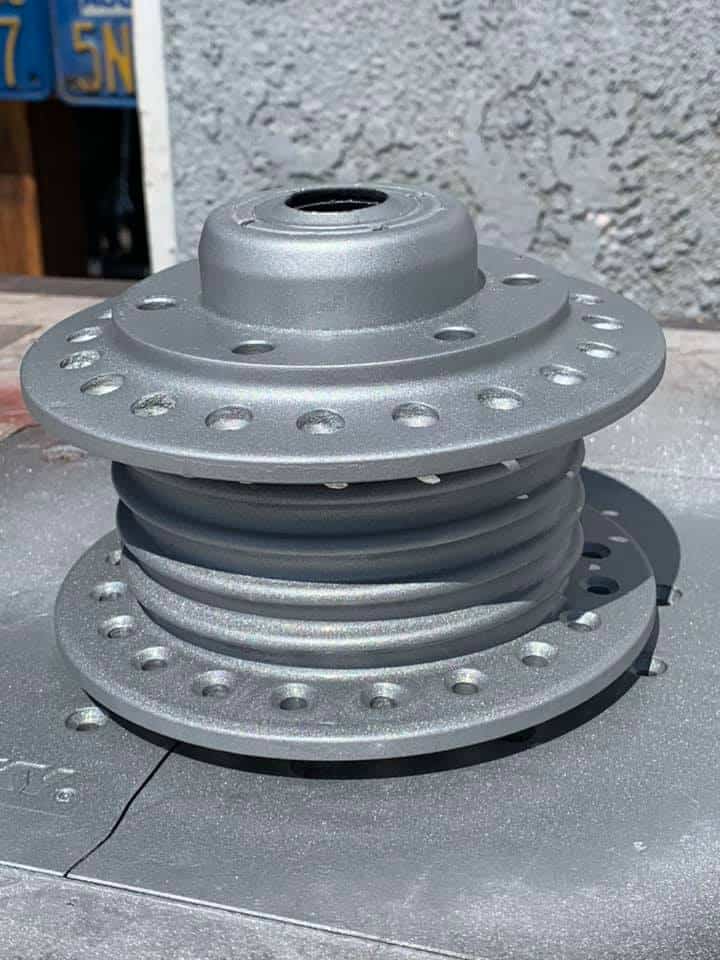 Ready to go and I am sure you will like the way it flows out.
For many years I have continued to use my High  temp paint and am happy to hear from customers all the time that have used it their selves from me and with great results too.
Its affoirdable and it works, thats the main thing, this is no Billy May commercial you know.
So, with that I will leave you with what the actual product looks like when you receive it, it shall be in a 9X5X3 box and ships via fed ex ground.
PLEASE NOTE: WE CANNOT SHIP INTERNATIONALLY AS THIS PRODUCT IS CONSIDERED A HAZARDOUS MATERIAL!!! If ordered to ship to an International Location we will issue an immediate refund for each can of paint purchased.
Thanks for looking and I shall try and paint some parts so you can see how the finish effect looks right from the can.
Comments
comments
| | |
| --- | --- |
| Weight | 0.8 lbs |
| Dimensions | 9 x 5 x 3 in |
---