Carburetor Rebuild Kit HONDA CB750K CB750F SOHC 69-76
I have been building Motorcycles here in the USA for over 19 years, the trusty old CB750 Motor is such a great platform to use, be it stock, Cafe Racer, Brat or Street tracker, when I rebuild the carburetors I go through the whole set and make sure they are cleaner than a cats rear end.
I have always used these carb Rebuild kits for probably 35 years and I love the way that these fit and function, I never have any issues with these products and will always use this kit.
These are a great set and I swear by these, and they have saved my arse a few times when I find a carb leaking on a customers machine. Features: · ONE K&L carb kit · Part # 118-2421 · Fits 1971-76 Honda CB750K1/K2/ K3/K4/K5/K6 · Each kit contains all necessary gaskets, o-rings, float needle and jets to rebuild one OEM carburetor body ·
This listing is for ONE carburetor kit. · Made in Japan and reliable as hell, dont go for the Korean version, no way as good as these Japanese products.
I am sure that you will be more than happy at the kit, most people will buy 4 kits to go through their carburetor as well as sometimes purchase more main jets from me as these come with a stock 110 main jet, I do sell jets from 115 up to 150, all depending on what set up you are using.
Most of the carbs I have are all gummed up like a toothless gran dad, so, once I clean all the crap out of the carbs and they are ready to re-build, I tend to purchase these kits and they have always worked very well indeed.
So, if your carbs are looking like these?
Then grab some kits and get the inline four running great again as most Carbs I have to work on are so gummed up or corroded but these kits help the bike run so smoothly.
I really am glad that I chose to use this repair kit and will continue to do so, these are the BEST out there , I have sold literally Hundreds and Hundreds of these to people all over the globe.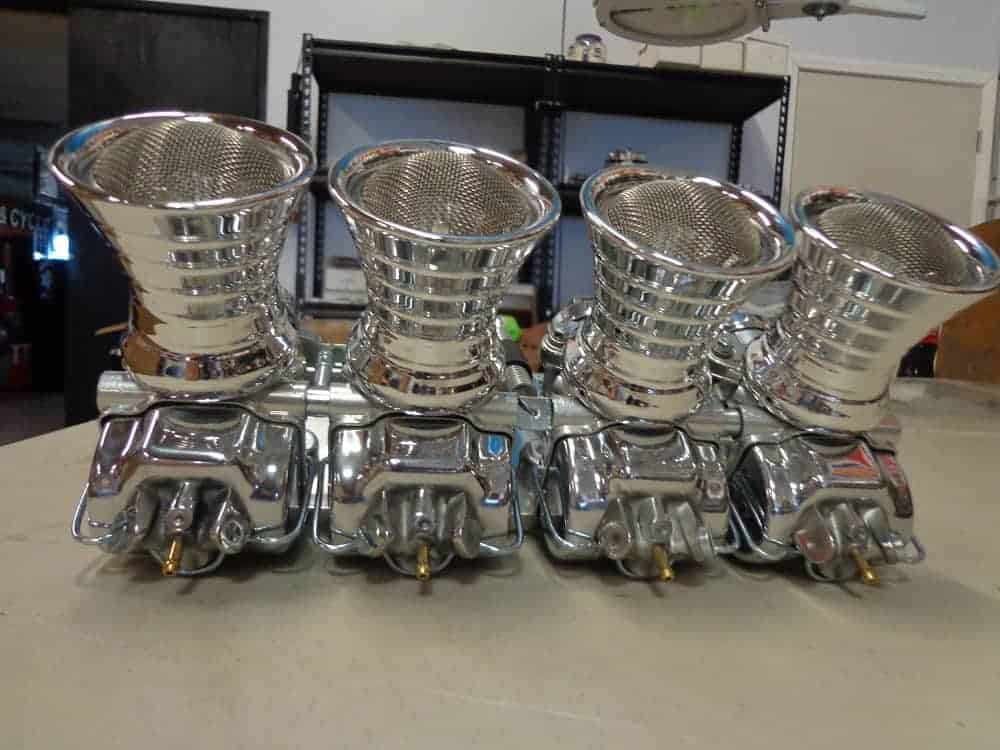 This is for ONE kit, to rebuild one Carb, you can add to order through the website for a Full set. I also sell the O-Rings for the T section that feeds in between the carbs.
Next time you have to rebuild your carbs, go with the Kit that works,I really do swear by this brand and I know that you will be happy that you chose this direction.
I appreciate your business and many thanks for looking at my website, I am a real Motorcycle shop and enthusiast , and like to help my customers, my after sales service is great and you can always call or Text me on 714-598-8392 and I will get back to you.
Comments
comments
---