CB750 CB550 STEEL FRAME HOOP KIT
Easy Hoop kit for your HONDA.
Well, it was time that I started to make a few Hoop frame kits as many people ask me for them, so what I did was purchase a Die and then used a buddy of mines workshop where ha a tube bender and made these Frame hoops to make your life so much easier .
These are a real nice set up for that Custom look or Brat style Motorcycle Project that you are working on.
And are correct for your frame set up, as I use these all the time.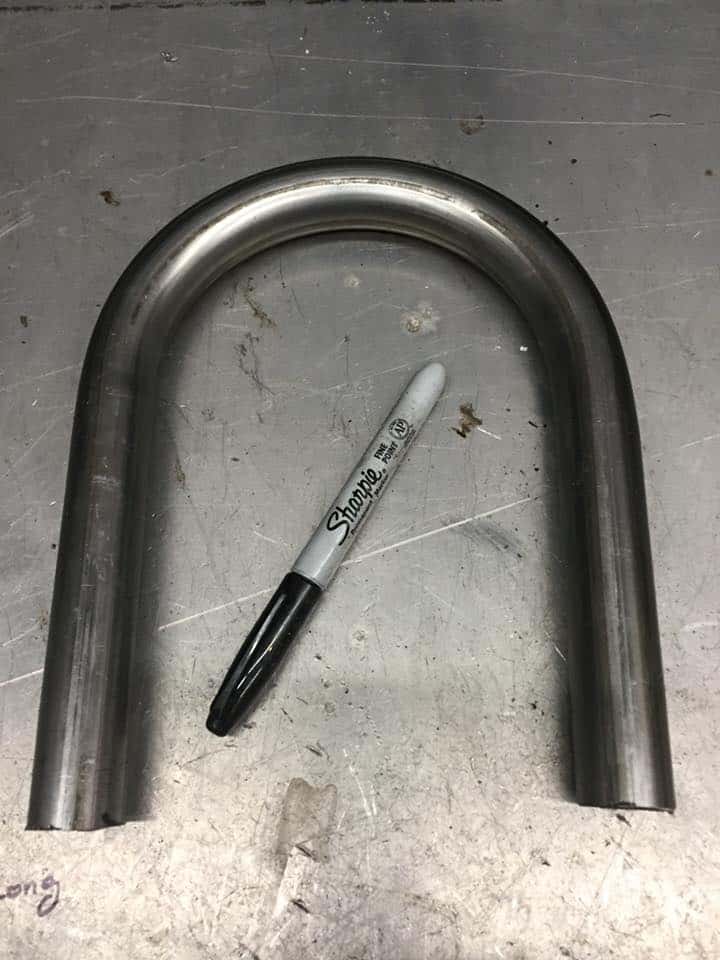 And will be making a couple of styles, so you can chose what you want your machine to look like.
Have a good look as these are my set up and I tested these to a bike I am building at my shop right now.
If you want a clean look for your Brat- Custom or tracker, then look no further.
Simply cut the end of the frame off where you want it, remembering to clean the inside of the frame tubes up.
Simply add the inserts into the tubes to help line up and give a good solid area to weld.
Slide them to about halfway inside the frame rails and then it is just a s case of cutting the hoop to the length you require and push fitting them on.
Once happy with the feel and the fit of your hoop kit, push her all the way home until she is tight.
Then just weld her up, but also I drill a hole through the frame tube and the hoop and spot weld too for extra strength and rigidity.
It is up to you to decide on the length of the Hoop you require as these are nice and long to allow any style and look.
This is 8 and 7/8 and perfect for the CB750 and the CB550 and I know that you will be happy with this set up.
Yes, this is 1 inch tubing or 25.4mm if you like with a 7/8 ID.
Almost 12 inches in length gives you plenty of options as to how you want your project to look.
These are the best out there and now I have them made on a Big press, available as a straight and also with a kick up too.
All you do is decide what length that you require and cut to fit, as easy as that as I make them 12 inches long to allow for this.
Comments
comments
| | |
| --- | --- |
| Weight | 4.0 lbs |
| Dimensions | 12 x 10 x 10 in |
---