Checkered decal strips for your Motorcycle
The easiest way to trick your machine out with graphics.
Many people have asked me over the years about the Checkers I put on my Motorcycles and how do I do that.
Below is a Video of how I apply my kit and hope it helps you out.
Well, sometimes I have hand painted them, some times it was a spray gun, but many people cannot do that where they are and I came out with a Checkered decal kit that makes this so easy to apply and change the look and styling of your Motorcycle, or what ever you want to fit these too, ie tool box, helmet, trailer etc.
These are available in an assortment of colors and I have used many of these over the years and take clear coat very well indeed.
These decals are in 2 long Rows and are 31 inches in length and 2 inches wide, they simply peel off the backing paper an then I use a water bottle and spray soapy water on the area that this decal will be applied to.
Remember "Preperation is the key word here" make sure you clean the area that this is going to, any dust or grim will cause bumps or air bubbles, so make sure the area is cleaned and ready for the application of my checker strip.
Simply spray the area with soapy water,I also spray the back of the decal once I have removed the release paper, then position the decal where you want it to go on your part etc.
Line it up and slide into place as the soapy water will allow you to be able to manipulate this for a few minutes and you can get the position you want so much easier with soapy water rather than just plain tap water and no soap.
Then, I use a old credit card and wrap a Microfiber or a tee shirt material around the card to act as a squeegee, I then place it at the middle of the decal and work my way to the outside, pressing firmly and you will notice the bubbles exiting the side, you can also lift the decal up and reposition using more soapy water, until you are happy at the location.
Once all the air is out, this will dry in a couple of minutes and you can go onto your other parts.
You can cut to the length you need or you can use a scalpel and cut it off once its one the part and simply peel away, to finish off the Checker you can put a pinline around it if you so wish to add some added edge and finish to the design that yo are seeking.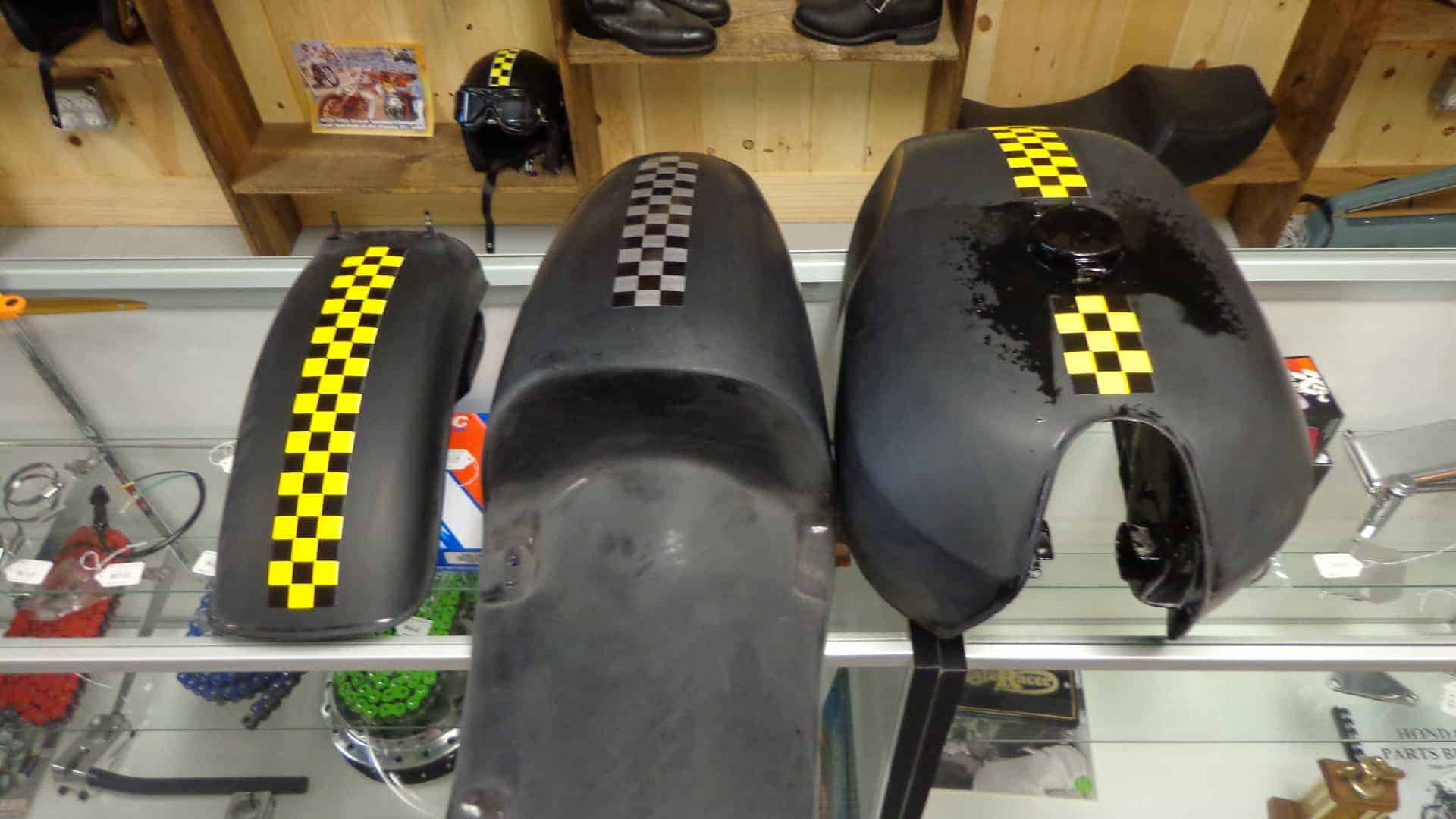 I was the first to do this out here over 15 years ago and still do today and some of the bikes from 15 years ago still have the decal on there with no worries what so ever.
Hope this helps you out? I have tried to the best I can to show you and added that video too, chose the color you need, Usually a set of these will do a tank and fender and extra, so these are very affordable and so easy to apply.
So-now go ad have fun and transform that part you have been promising yourself to do for a while.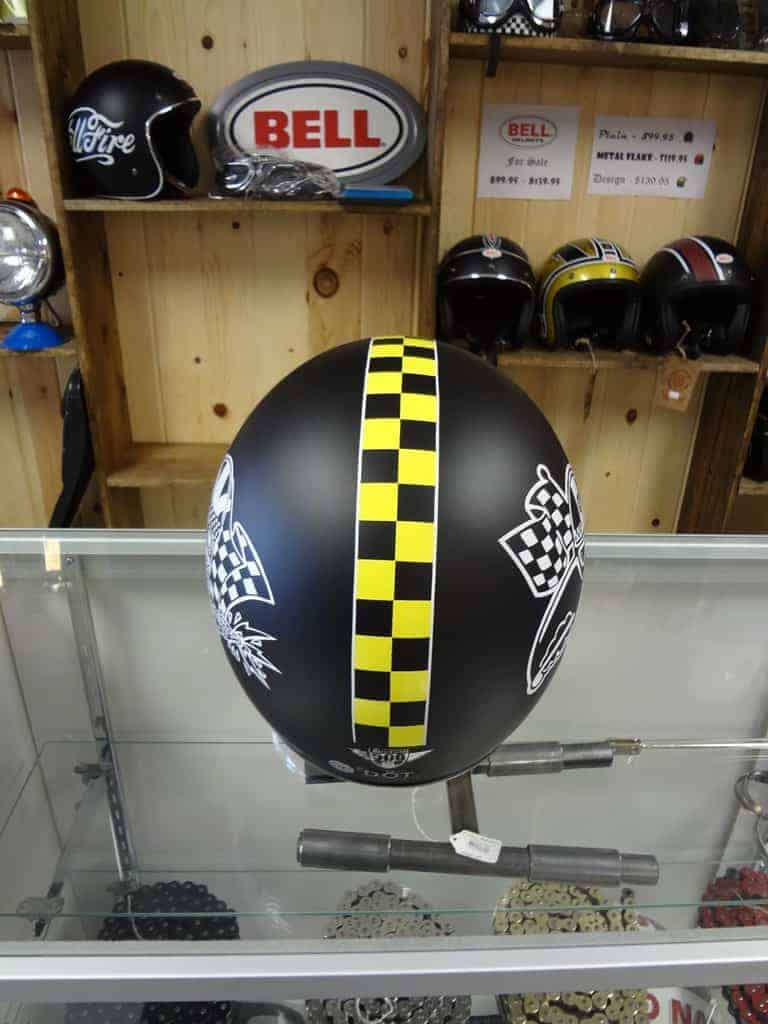 I have added this to even helmets too. But you can chose what you want to use yours for.
These are so affordable and I know you will like these.
Comments
comments
| | |
| --- | --- |
| Weight | 0.5 lbs |
| Dimensions | 3 x 2 x 2 in |
---