Double Diamond stitched Seat assembly CB550 CB550 HONDA
Double Diamond Stitched complete seat assembly.
Here we are with another complete seat assembly that I have come up with and this time i thought that i would go the extra mile and do Double Diamond Stitching, this gives a more Nostalgic look and a stronger seat material to be honest.
OK-if you are wanting to directly bolt this to your existing hinges, then this is the seat assembly for you and your machine, if you can take your seat off, you can fit this yourself quite easily to be honest.
This has my brand New seat base, with Brand New comfortable foam and new upholstery, this will feel so much better than your old worn out version and get a lot of thumbs up too for that matter.
I offer these in brown, but can also make in Black material or Red etc, and if you want different color stitching, just let me know and we can handle that too.
This is a brand new seat, no rust or worn out material, this is the real deal made here and I know that you will get many miles of smiles once this is on your machine.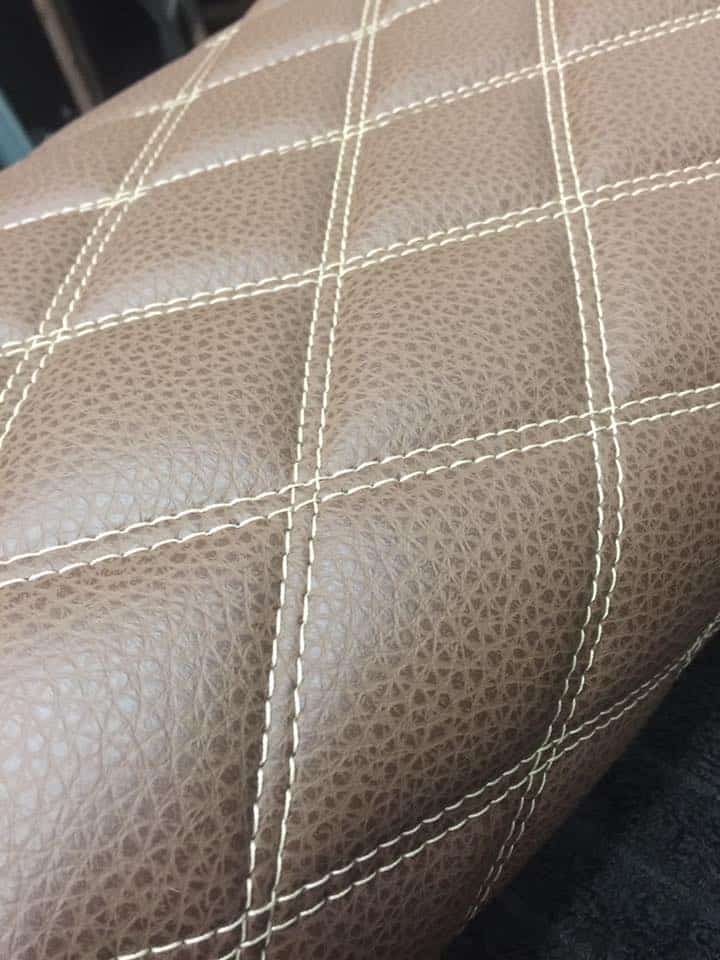 I have been building and designing for 16 years here in Southern California and continue to push the envelope on my parts to help you all out for your own creations.
I really appreciate your time on here and thanks for taking your own spare time to view just a little of what I have to offer @carpyscaferacers.com as I really enjoy what I do.
I ship 6 days a week and also to all around the globe, if you are oversea's, I personally take care of all the Documentation so you do not get hammered on any duty, like so many companies forget to address.
Its simple really, I love what I do, I build bikes, I build parts and I ride Motorcycles, I also would love your business too.
Thanks for dropping by, if you need any more help, please do not hesitate to drop a dime to me on 714-996-4597 or send me an email at: carpy@carpyscaferacers.com and I will or advise you the best way that I can.
Comments
comments
| | |
| --- | --- |
| Weight | 4.0 lbs |
| Dimensions | 26 x 12 x 4 in |
---