Frame Hoop with kick up CB500 CB500 CB550 CB650 CB750
This is a Cool Hoop kit with a 22 degree kick up with Inserts too.
Here we are with another great set up for your machine, be it a CB750 a 550 or any bike that has a 8 inch center to center tube chassis.
This is a super easy set up for you to use as you simply cut your frame to where you want it and also cut the hoop to the length you want.
Then you add the bungs that are supplies and insert in frame and tube, leave a small gap and weld it up, as easy as that.
You will be more than happy at the way these work and how fast you can get this Project completed.
I make these long so you can cut them down to fit your motorcycle and that's what is cool about it.
Just slide in the inserts and weld and that's it it is very strong and you can even lift the bike by the hoop.
So have a look and see what you think, its worth the $$$$ for this set up and I ship the same day 6 days a week to all over the World.
The kick up is 22 degree's.
So if you want to trick out your CB750 or CB550 or many other machines, then you have come to the right place.
But from a real Motorcycle business and these are made here in California not over sea's like man out there.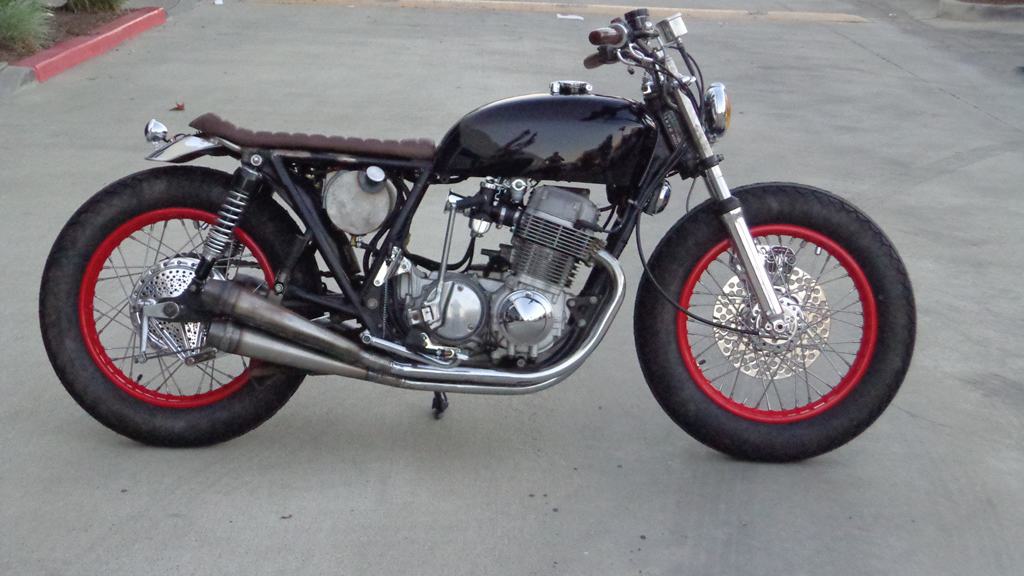 Comments
comments
| | |
| --- | --- |
| Weight | 2.0 lbs |
| Dimensions | 10 x 8 x 1 in |
---