IGNITION SWITCH BRACKET CB750K
Hey there Honda guys
Well, if you are like me and you have put most of your ride together, you are then Gazumped when you cannot for the life of you, locate the ignition switch bracket, well some people on Ebay want $100 for one these days, so Thought bugger that, lets just make a bunch.
So what I did was make a few as I always need them for my machines and am glad I made them as I have used a few already and they got be out of a pinch every time.
So mo more rusty or bent up versions, these are the real deal and affordable too.
Take a look and you will see these are bent the same out of steel and then I powder coated these puppies and now they look just like the original versions.
I hope you like what we have created and the good thing is I have plenty of these as I have now been shipping to restorers etc,
We send parts out 6 days a week, this part is the ignition switch bracket but we sell the switches too, either Round plug or Square, so check all the parts pages out as we shall also be adding more cool parts.
We have been doing this here in the States for over 14 years and have a great following , it is always great to meet people and New customers too, we help where ever we can.
So, if you have been scratching your noggin, as you are missing your ignition switch bracket- fear no more and we can zip one off to you quick smart.
This comes in Powder coated Black and I have the Bolt that comes with it and we shall be making sure that you get this as quick as we can send it out.
Just check out the photos as this is no cheap Taiwan piece of Tin, this is strong steel that is laser cut and then brake pressed and a captive nut inserted, so a great set up for your CB750.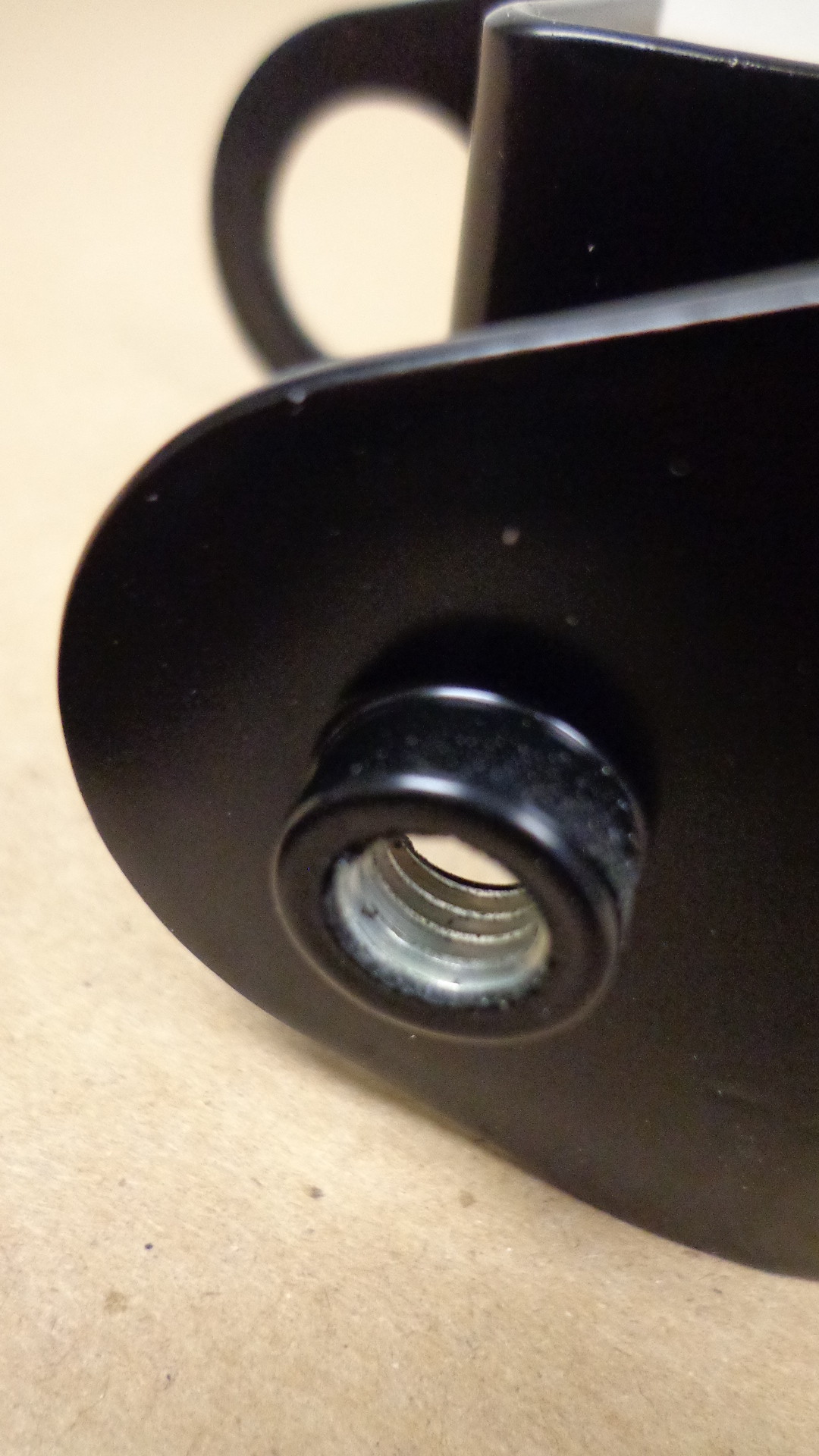 Thank you for taking your time, to at least have a look and see if you like what we do here in Anaheim.
Comments
comments
| | |
| --- | --- |
| Weight | .6 lbs |
| Dimensions | 9 x 5 x 3 in |
---