7″ HEADLIGHT WITH L.E.D. TURN SIGNALS
    Here we are with another great product for you lot that need to be seen where the traffic is bad and you need to turn.
This is a 7 inch Crystal headlight that has a Halogen lamp to make sure all and sundrie can see you and to add to that effect, this is also set up with internal L.E.D. turn signals that have 34 small lights that really let you know that you are about to make a turn.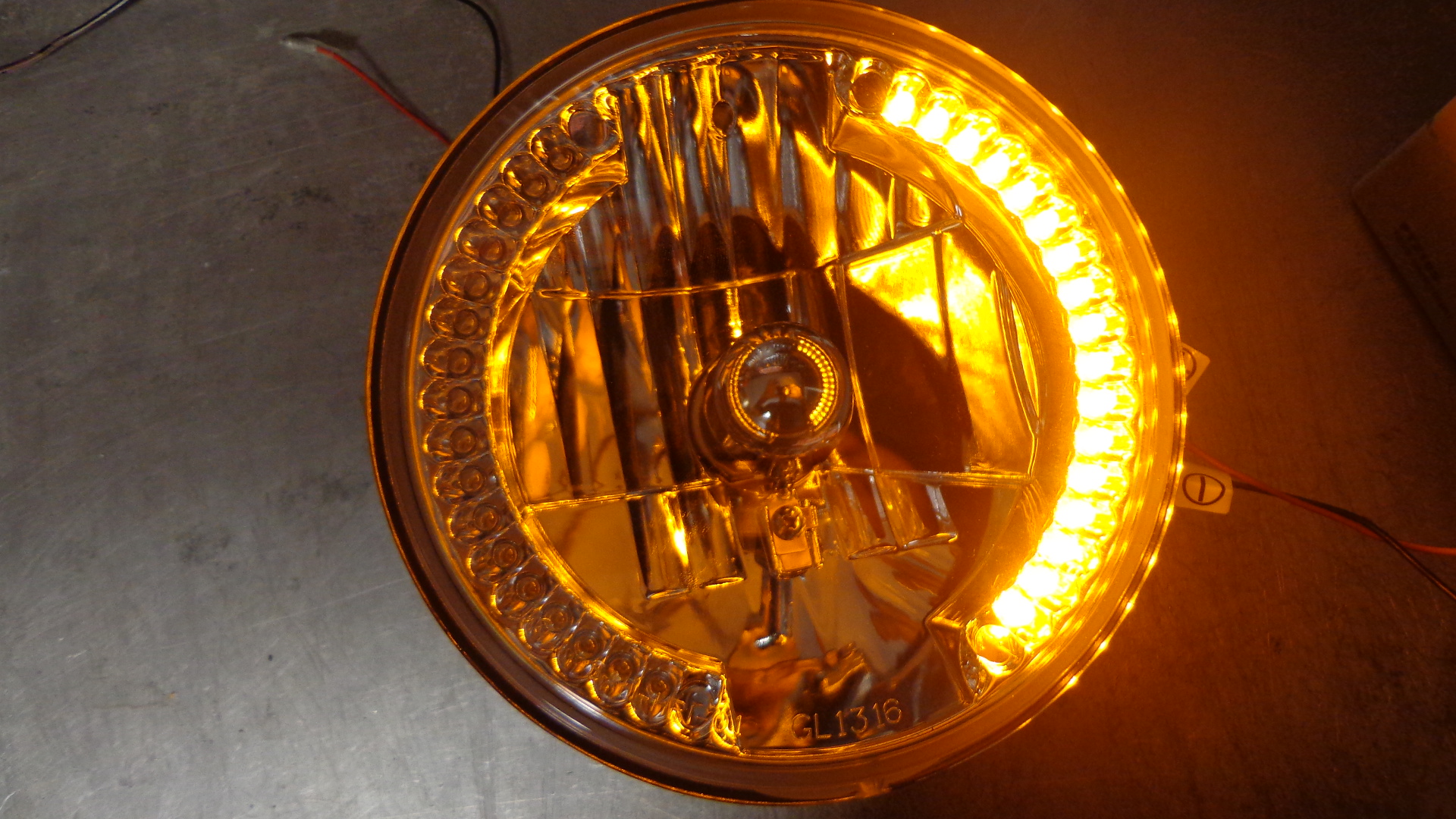 In today's manic road conditions, you need to be seen when trying to maneuver on in the city or in busy towns etc.
Now this headlight is brighter than any Harvard graduate and will get you noticed, but- as this has the L.E.D. Auxiliary turn signals that will flash brighter than a neon sign in Vegas, you will let people be aware that you are there and are about to make a turn.
No brainer really, and now available from us to fit your machine, and this is for the cb750 HONDA that has the 7 inch headlight, you simply remove your chrome parts etc and fit the new light, then connect the wires inside the headlight bucket of yours, plug in your original three prong connector and that's it, you are done.
Have a look and see what you think, as this may be just the set up that you need where you live?
This is such an easy set up but so beneficial to you in a busy town or city and you do a lot of commuting and want to be seen.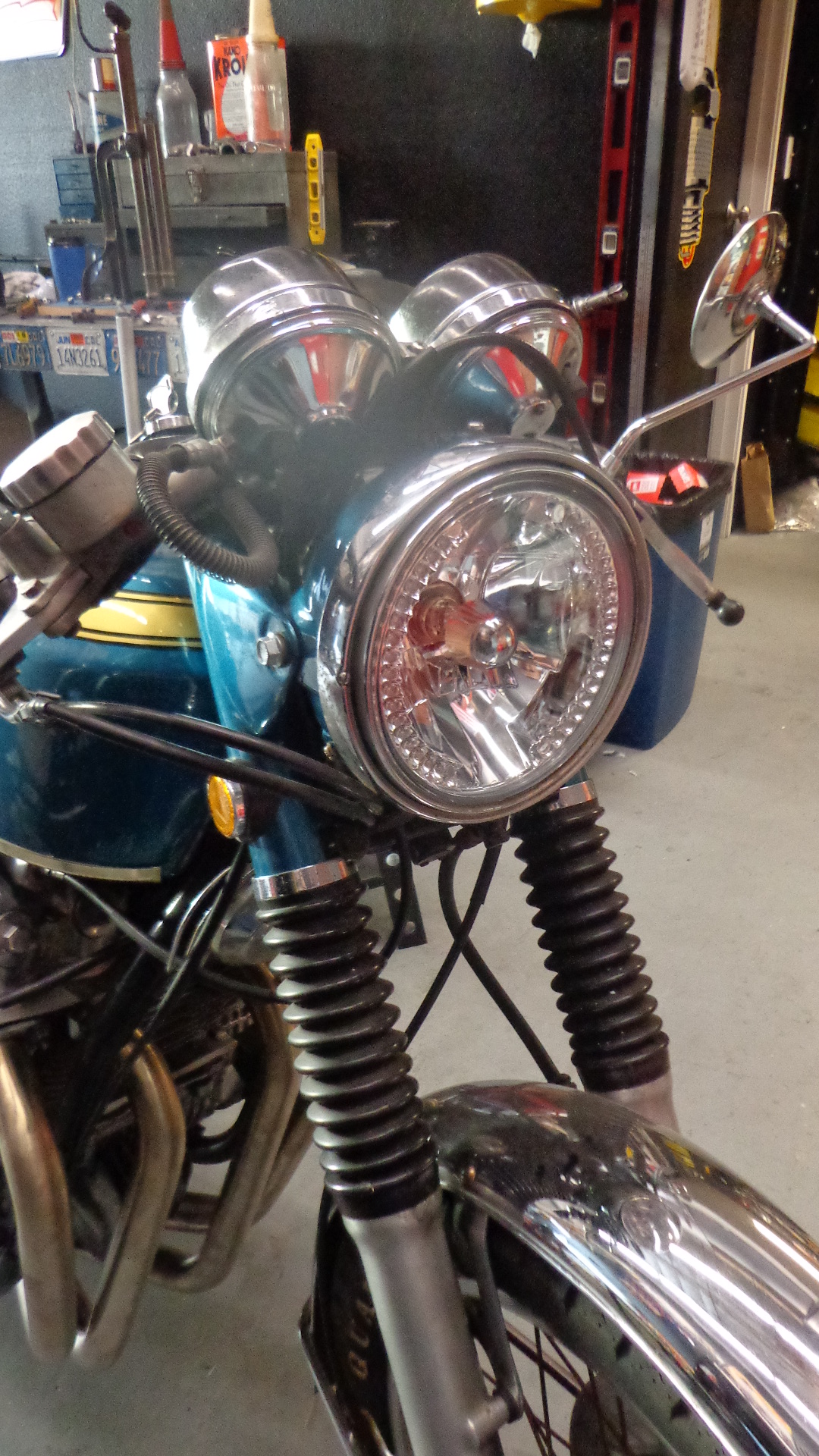 These are really the best out there and I am sure that you will be glad that you purchased this item from us.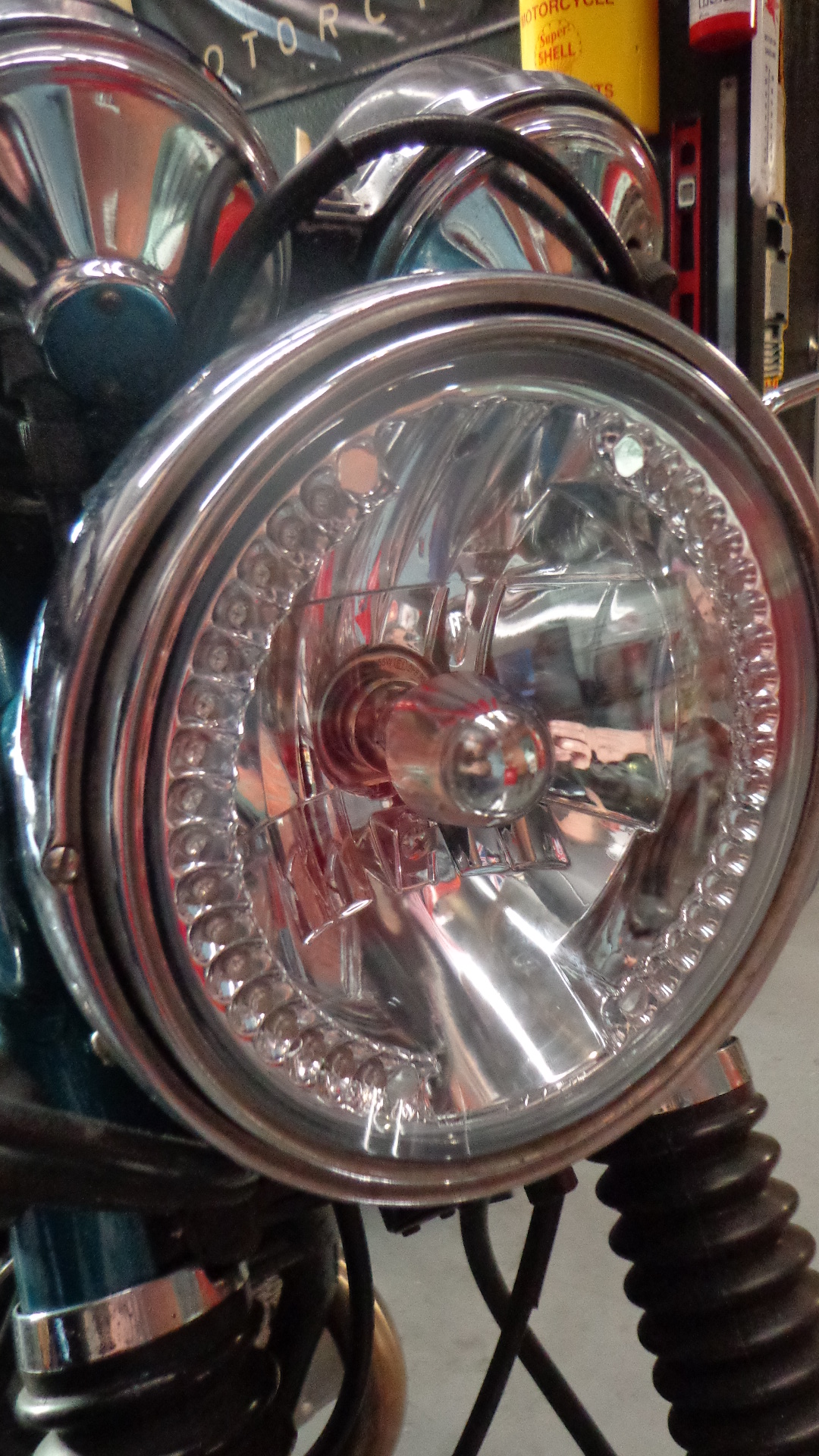 We fitted it to a K1 just now and it was so easy to make the alteration as you simply remove your old tired headlight unit and fit this one.
This sits in nice and tight and really looks great, the turn signals are so much brighter than the stock, and the headlight will give a stronger beam as well.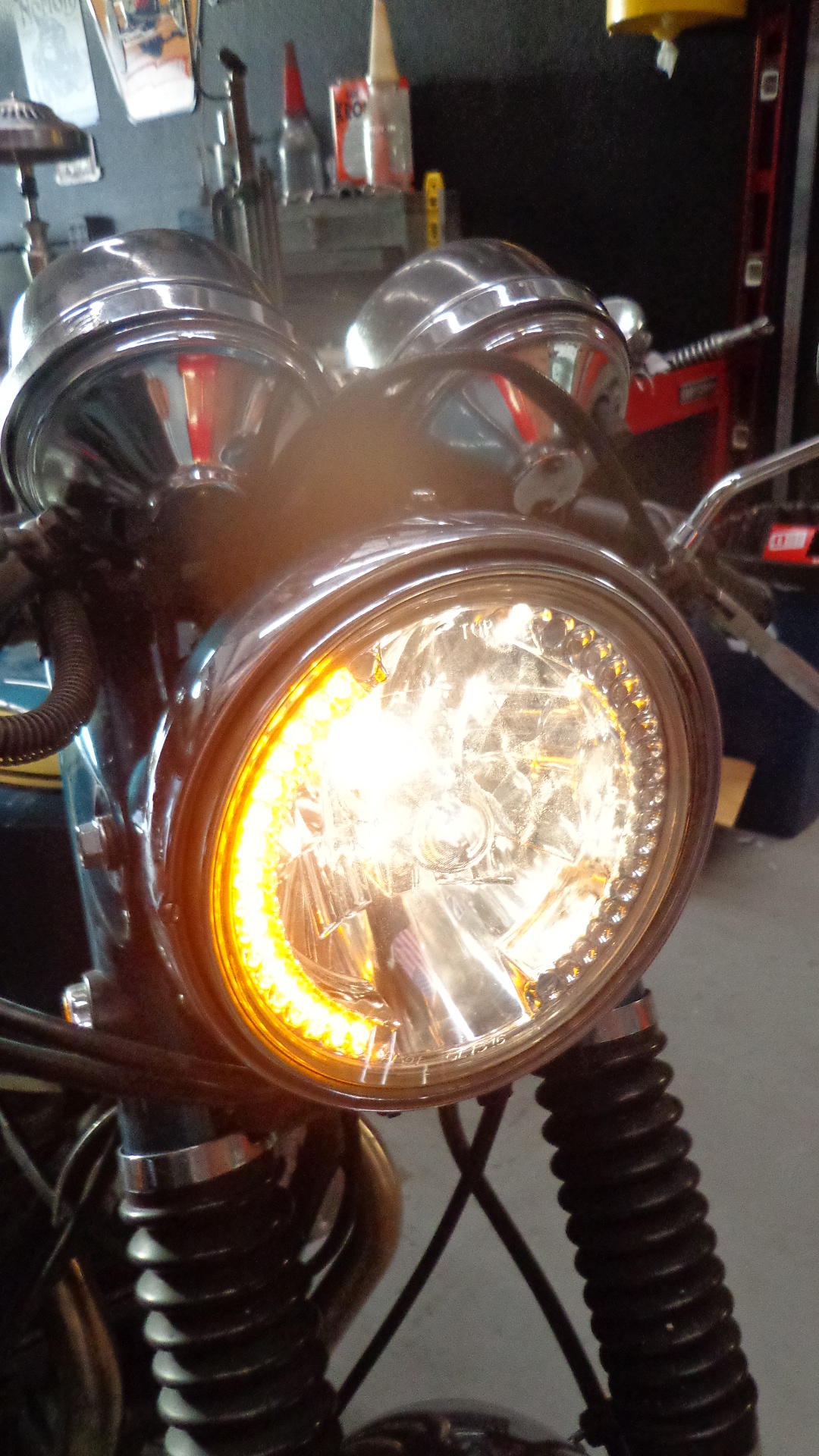 The Turn signals are pretty easy to wire as the Black goes to ground, and the red goes to either the Orange for the Left hand side of the Motorcycle.  
And the other red wire on the head light, goes the the Light blue on the harness and that's the Right hand side turn signal, as easy as that and connect the socket and you are all set to head back onto the road once more.
We have sold many of these and am sure we shall many many more, so, if you dig this style of headlight unit, then grab one and we shall send it out to you.
Have a good look and you make your mind up if this is for you, it fits any 7 inch set up so you can use on a multitude of machines.
These are such an easy fit for the CB750 HONDA though and I know you will like this set up.
Thanks for having a look, I hope I have at least raised an eyebrow or two from the traditionalist as these will get you seen for sure.
Drop us a line at  carpy@carpyscaferacers.com or drop us a Dime at 714-996-4597 and we shall ship one right out to where ever you are in the globe.  
 We have sold many of these and getting great feedback too, I have fitted a couple on the weekend to some projects that we are building.
I sure hope that you like them as much as we do here at the shop?
This really does set off the machine, especially if you are building a Show Quality ride like we are doing here right now.
Comments
comments
| | |
| --- | --- |
| Weight | 2.4 lbs |
| Dimensions | 10 x 10 x 10 in |
---