People ask me- Carp- Where do you get your bearings from, for your bikes, and the simple answer is I bought many of them to get me by when I need to create a motorcycle and now I am able to sell them to you.
You can price these bearings yourself and these are well affordable compared to many out there.
I have used these bearings for over 12 years here in the states and swear by these and thought it was time you lot had the opportunity to try them on your steeds.
I sell the bearing wrench as well, so you can tackle ALL your bearings front to back of your machine.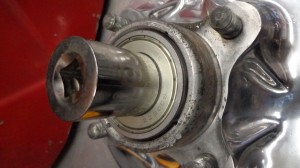 So, this page is for the rear Wheel bearings, this is a set of 2 and I use these all the time and never have any issues with these.
I have priced them right and I know that you will be happy that you purchased them too as i sell the front wheel bearing and the rear hub carrier bearing as well.
Keep looking at the website as I shall be adding more marts every day to help you be able to complete your motorcycle creation and get you back up on the Tarmac as soon as possible.
I live this lifestyle, so not just a shop that closes its doors and forgets about this, I live and breath this industry as its my passion and I hope you can see that in my website?
I know we can help you in your creation and we have a great team of stuff to answer all your questions and make sure your part gets out in a timely manner too.
Thanks for looking on here , as we really appreciate your business and hope that you will be a repeat customer as so many are.
Comments
comments
| | |
| --- | --- |
| Weight | .5 lbs |
| Dimensions | 2 x 2 x 2 in |
---