SHOCK ABSORBER BUSH CB750K CB750F HONDA SOHC
Here we have some genuine HONDA top Bushes for the good old CB750 HONDA, these will fit from 1969-1978 top mounts and I use these on many machines that I have fitted new shocks or had to replace the bushes as over years of degradation in the sun and the wind and the rain, a new set will make sure that your Arse does not get a real kicking whilst on the way to work etc.
These are made from top quality Polytetrafloraethylene and will stand the course of time for another 10 years in bad weather etc.
These are sold individually and i sell quite a few of these to customers in all sorts of places with harsh weather conditions as when I bush dries out , it tend to crumble or lose its elasticity and then the shock absorber, well, doesn't really absorb anymore, the frame does, which means you do.
So do your rear end a favor and grab some of these as I know you will definatly benefit from it, as I know I do.
Check them out and our other parts for your shocks as we try to sell it all, so that way you can get the job done, with no more searching around.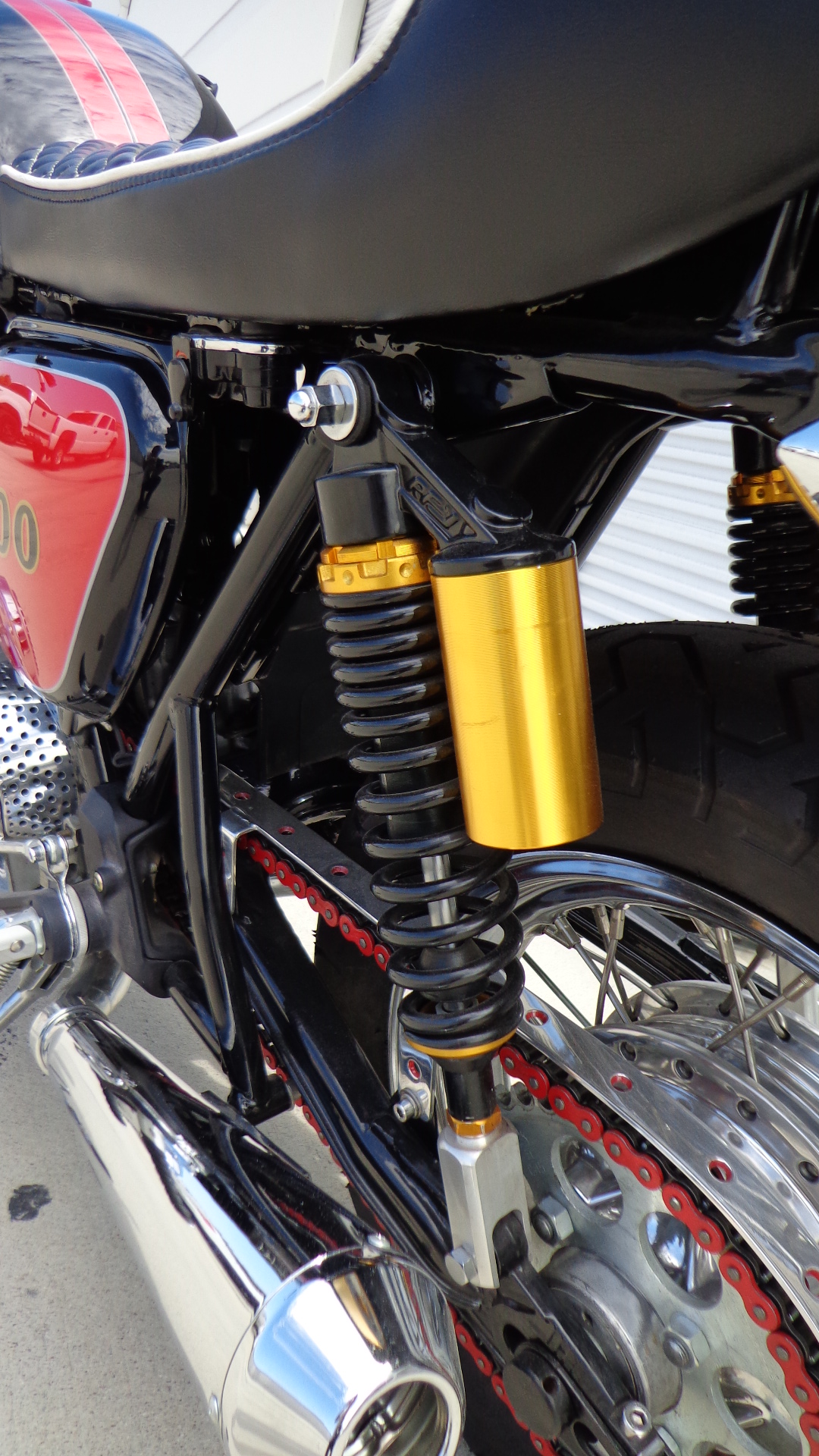 I have Just fitted them to this bike and they are a great transformation to the worn out ones that I had.
Have fun checking the website out and we ae adding every day, so keep coming by.
Comments
comments
---