TRIUMPH HEAD LIGHT WITH INTERNAL LED SIGNALS
This 7″ headlight has LED internal turn signals. A classic yet Modern look.
Here we are with a very cool headlight that I have used on many Projects and now I have these available for the Triumph.
This is for any 7″ headlight bucket and on the Triumph, it is a really easy fit and application.
I have this fitted to my very own machine and people ask me about it all the time and now it is available to you for your Machine.
This is a Glass assembly that you simply fit to your original Chrome bezel, just remove the old headlight unit and fit this version.
Wiring could not be easier, Just plug your original headlight socket into the rear of the three prongs like Original, then, the wiring for signals are the same as your Triumph, so just plug to original turn signal wires and thats it.
I love what I do and help everyone out the best I can and this is a really cool and classic looking headlight unit that has a slightly modern flair to it.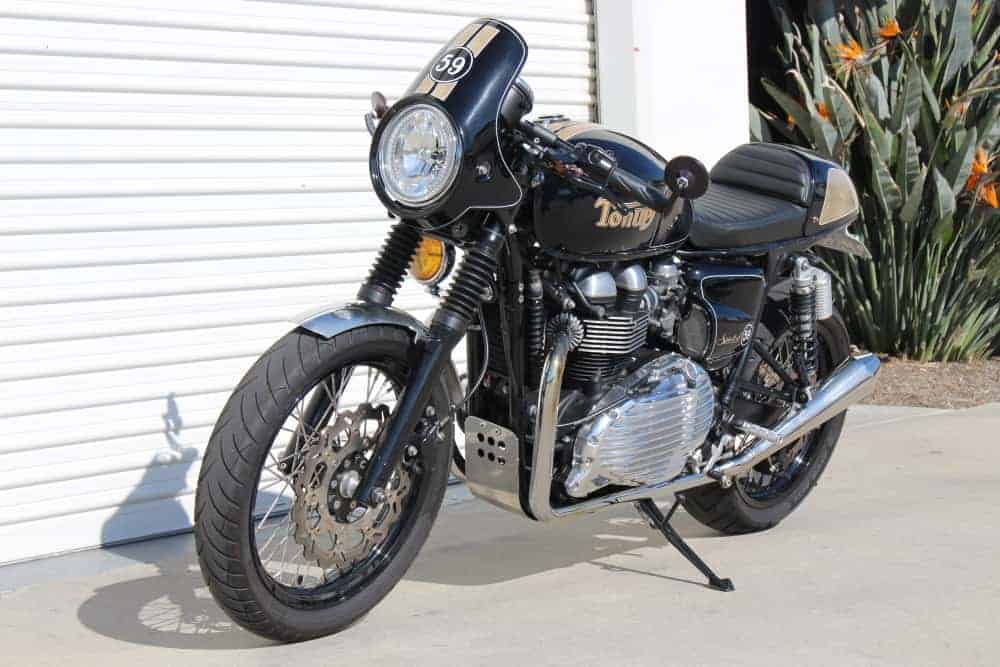 I ship 6 days a week and all over the globe, I pack this very well and people love this set up.
So have a look and see what you think, this is great and affordable, makes a great gift for the gear head in your family too.
Thanks for looking, any inquiries just drop a dime at 714-996-4597 or sling some ink at carpy@carpyscaferacers.com and I will help you the best way I can.
I have shipped to many people over the years and I am so glad that you like this product.
I have fitted these to Thruxtons and Bonnevilles with no worries.
Comments
comments
| | |
| --- | --- |
| Weight | 4.0 lbs |
| Dimensions | 10 x 10 x 10 in |
---