I started doing this here 19 years ago today.
Wow- Time does indeed fly by, on February 15th 2000 I started doing this and 19 years today I am still enjoying what I create and sell to you lovely lot.
Hard to believe that this 140 pound guy from North London, would be living his dream and doing what I always wanted to do, Motorcycles have been my life since a kid, I always look back and think how lucky I am to be doing what I do.
I have lost count of the amount of Motorcycles I have built since 1975, but I have never lost the passion for these 2 wheeled machines and dont think I ever will.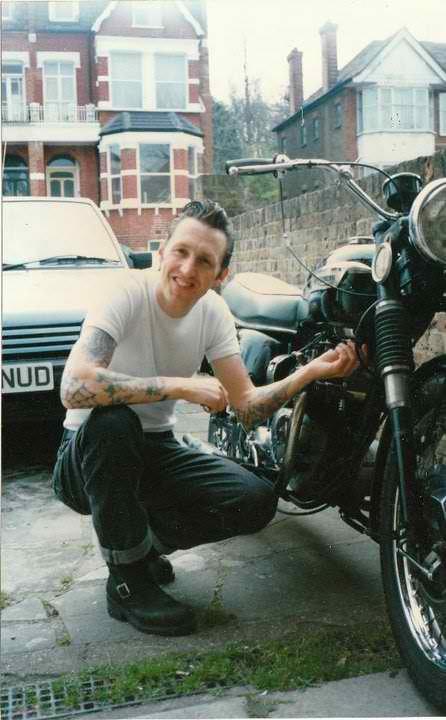 My T100 Triumph Daytona was such a fun bike but- it needed constant servicing, but that was the fun of it, getting to know your Motorcycle and how things work. I used to be a Dispatch Rider in the City of London and also up in Birmingham, riding thousands of miles all over the country and loved it, I worked for many companies delivering things everywhere, and knew there was nothing like being your own Boss and having Motorcycles.
I do sometimes miss that job as I got to see so many places, in the UK and in Europe but, the Danger was outrageous at times but that is why the money was so good, as we took big risks in what we do, and in all weathers, some Rain, some crazy winds and plenty of Snow and Ice. A major decision that I made moving here was because the weather was so nice and no more cold Knees and hand riding Motorcycles.
50 pounds lighter and more hair LOL- Loved that old bike too, it was a 1953 Sunbeam S7, I sure loved that bike and it looked along the lines of a Harley but was British.
I was self taught in Mechanics and loved taking snotty parts and transforming them into something very cool and different and I was hooked from day 1.
I hit the ground running in 2000 here in Southern California and built a well known Motorcycle out of the CB750 Honda Four, many people used to stop me in the street and ask.
"What is that bike" And I would reply its a Cafe bike, I got ask so many times that I painted on the tank the word  Cafe  in Old English, with Gold Model paint, using a modeling paint brush, then I guess I got noticed all over the place and started getting magazine coverage.
Roll on to modern times and I am still creating affordable parts to complete builds and want to than you all for being my Customers and look forward to speaking to you soon.
There is never a day thats the same for me in this industry and i love that aspect, there are always things to make, draw, build or repair and as long as there are second hand motorcycles out there, then I am good.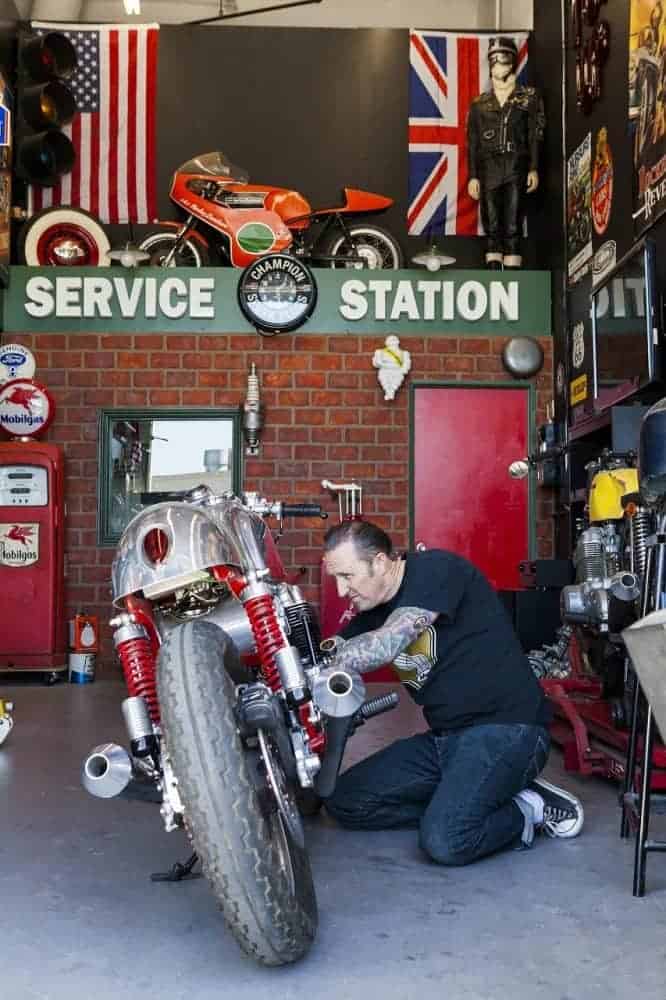 Where do I see this industry going? Well of course I have now seen the electric designs and although they look cool, they have no sound, I dont think I would like a dead quet machine, I like the roar of an internal combustion engine, I also believe in loud pipes save lives as if a pedestrian steps out in the street and an electric Motorcycle is belting along-Well theres a catastrophic accident waiting to happen.
I have manufactured thousands of exhaust systems for these old bikes and am gearing up to design more affordable styles and all made here right in California not oversea's where the majority of systems are made by people not even into Motorcycles.
So, thank you, from the Bottom of my heart for ALL your support, you are helping my continue to live my dream and I hope I can help you, even if its just problem solving over the phone,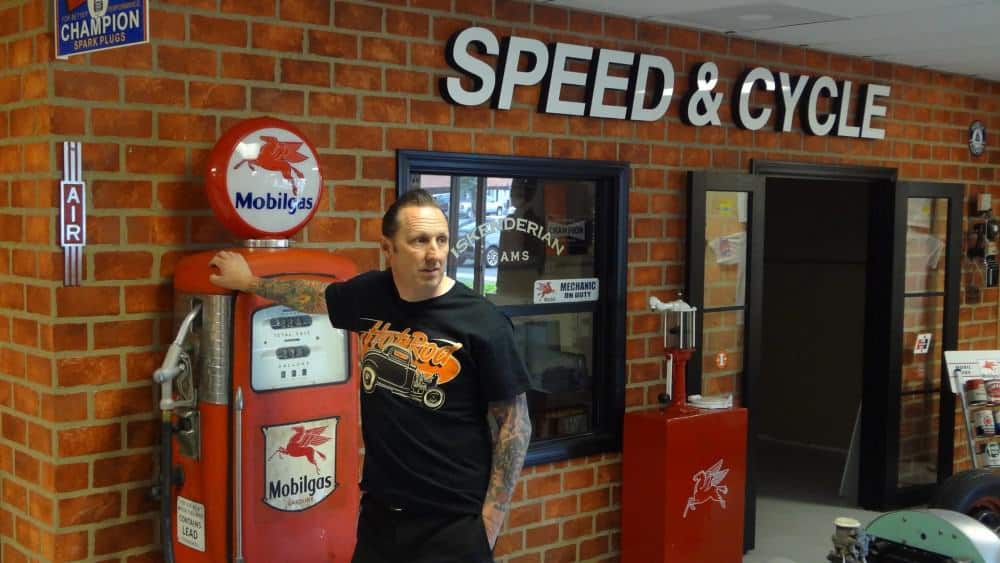 Thanks for reading my little Blog, right now I am building a Brat style Custom motorcycle and hope to get it completed for the OG show here in LA, but the weather is against us right now but we shall plug on. I love All motorcycles and glad that you enjoy what I do.
Thanks again for 19 years, the 20th year anniversary will have to be a bike created I think to celebrate an awesome milestone in business here.
Until next time, have a super weekend ahead of you and hope to hear from you soon.
CHEERS!
Comments
comments