The Sturgis bike needs a Boltable Bracket for the Custom Oil Tank
When you get to Custom stuff, there really is no guide book, instruction pamphlet or anything to tell you how this is going to fit into the motorcycle when it is not something from the factory, so many times it just turns into a head scratching moment, and this seems to be the story of my life with the builds as there really isn't anything to help you get the job done any faster.
So, the project this week is to be able to make a flat panel that will be the mounting bracket that sits inside the frame, there the old battery box and oil tank once sat, and I want to be able to use the stock location mounting points, so anybody can simply bolt this into the frame and attach my Custom oil tank , with no issues at all.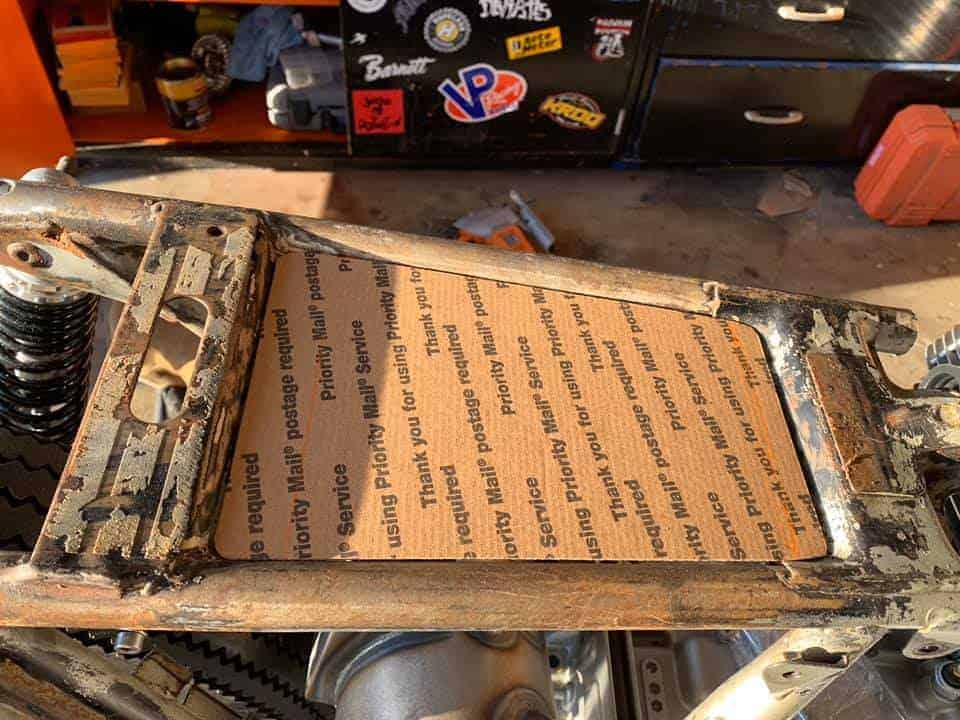 Some task I know but I also like using simple things to make templates as I have never had expensive machines and materials available to use, and what I like to do is use any cardboard I have laying about that I can use as a template.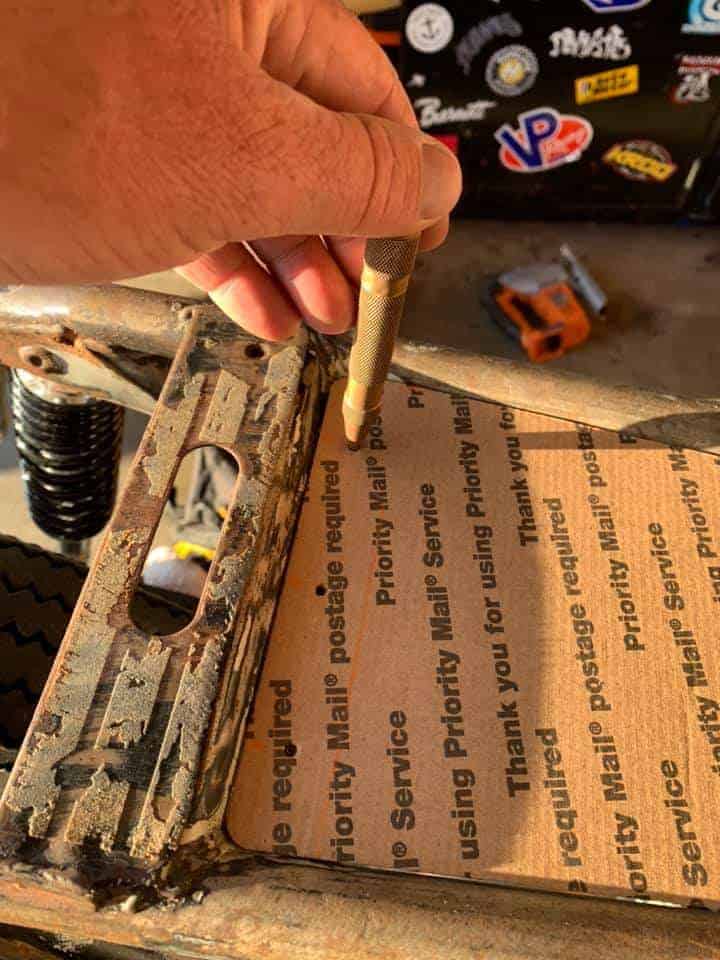 I know many of you will be in the same boat and lots of times I use the Priority Mail envelopes or free boxes I get as I ship a lot of parts all over the globe and I am sure that you will have soe old boxes around an these are great for using as a template, I cut these out and mark the Holes with a center punch.
Once I was happy with that, I used one of my old harbor freight punches to punch out the mounting holes to the right bolt size and this makes for a super clean finish.
See how easy that was, and this is perfect for that, also when it is all ready, I simply transfer thos to an aluminum sheet and then mark around it and the holes and I can make a bolt in panel for my Oil Tank to fit to.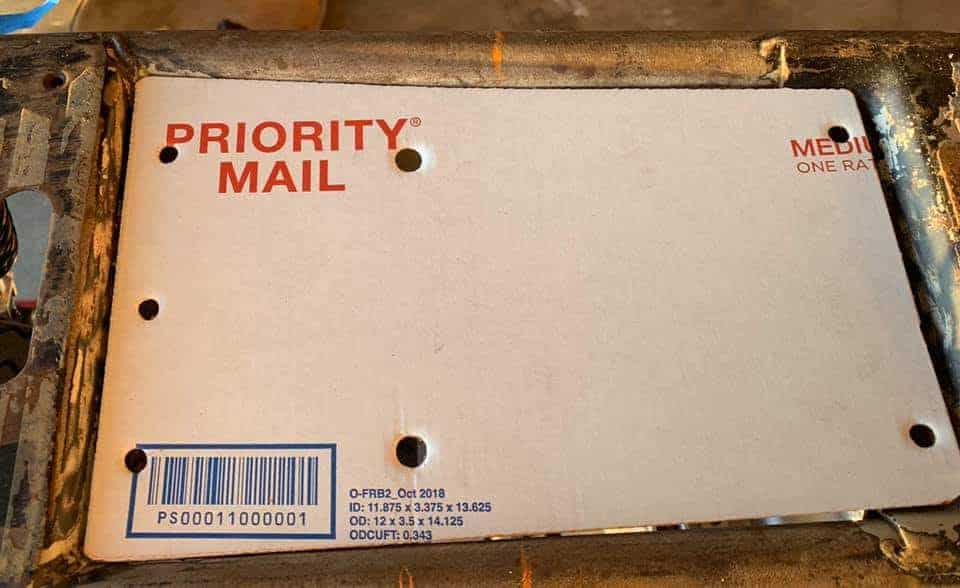 This sits inside the frame nicely and all the holes line up, the best thing to do is test fit it with the hardware that will be needed to secure it to the bikes chassis.
This has turned out great and didnt really take long to get to this stage and cardboard is always around everywhere.
This is pretty cool and during the week I shall transfer this to an aluminum panel and keep the template as I can then give that to the laser cutter and I can then have a few dozen panels cut or even water jet cut and they can go with the oil Tank kit I offer, that way, you lot can easily bolt this all in with no welding needed.
This is where the oil Tank with the Battery box is going to sit, I am happy with this and cant wait to use an aluminum panel and get this together to show you lot how it came out.
The 3 Quarts oil Tank is a really great piece of kit to have, it functions well and changes the whole look of the center of the bike, Below is a 78K Model I fitted one of my tank sets up too, so you can see what I am talking about.
So, the next time you see my Blog, I should have the Oil Tank fitted up on the Sturgis Bike.
Comments
comments