The Black Diamond Cafe Racer.
This bike I built out of a few parts that I had in the workshop and it came out pretty neat for what its worth?
Dunstall gas tank and one of my Vincent seats make this look like it stepped out of the mid 1970's.
Original set of Borranis I took from a dirt tracker seem to fit the Bill quite well.
 BEEZA tail light, Clubman bars with original GT grips look the part and worked very well indeed.
 As always, new chain and sprockets and polished some of the old cases up.
I used a set of Spitfire tires front and back and I liked the Gold and Black checkers.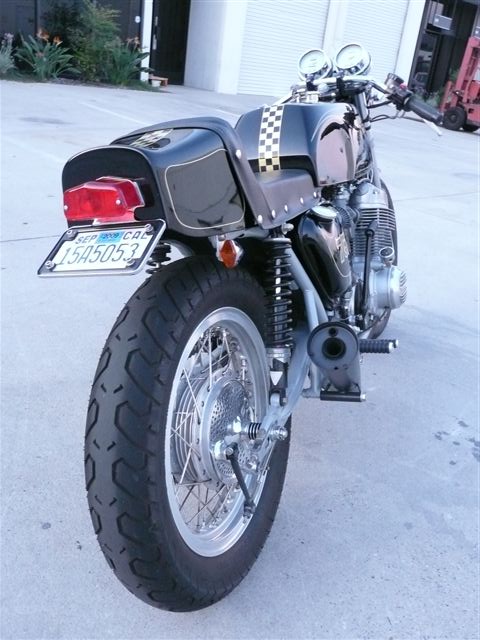 Of course, I drilled and polished the back brake hub and then added my finned spacer and stabilizer bar.
 The old pipe I cut and angled upwards to give it an old road race feel and it sounded pretty good.
 Shortened the front fender and drilled the rotor etc and fitted new fork seals to this Cafe.
 A couple of thoroughbreds, ready to hit the tarmac.
 This ran fine and the brakes were awesome when I really needed it, no fade at all.
 I had to fit rear sets to this bike and then it really did fit me well and loved the corners.
 Stainless steel Monza fitted into the gas tanks, well it just screams nostalgia.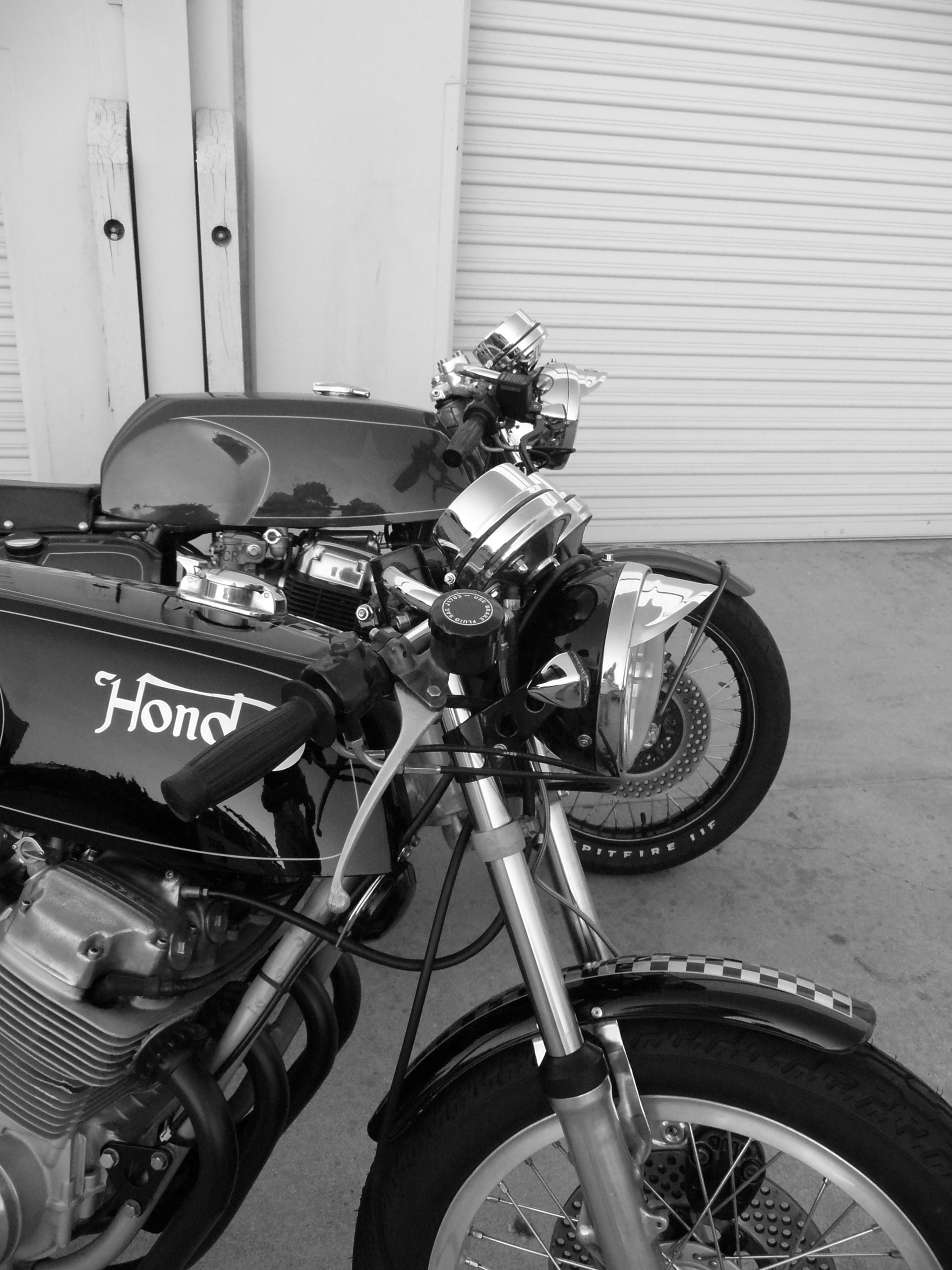 The bike was a good runner and as I had the flywheel machined to lighten it up and that made a BIG difference I tell ya.
Three bikes ready to ship from the shop here in Anaheim.
 The first one id Mike Dirnts of Greenda, the second is the Black Diamond and that went to England and the last is the KO Special and that went to Australia.
They were all fun to build and hope you got a little kick out of seeing them as well?
Comments
comments