Thruxton I helped create with So-Cal Triumph .
Here we are on Friday and I thought I would add some cool photos of a thruxton that I helped with at SoCal triumph in Brea.
Check the deep Flake color of Candy blue, sure is a sweet ride and I am sure the New owner was stoked to receive his 900.
A Very trick ride and am sure that this will get its rims ridden off.
Yes, it has the cool seat conversion too that not only looks cool but funtions as a place to put your gloves, registration and sunglasses etc.
Hope you like this Custom Version as I sure do and what a striking candy blue as well.
Make sure to give them a wave as they come belting down the tarmac.
A nice machine and I am glad I was asked to help with this cool Thruxton.
Come out with us on the 59 Club rides, just go to www.meetup.com and look for carpys cafe racer meet ups and come for a ride, its sure fun.
These bikes are such fun to take out and easy to maintain etc.
Hope to meet you all at some point as we have made so many like minded people in this industry and always cool to meet more.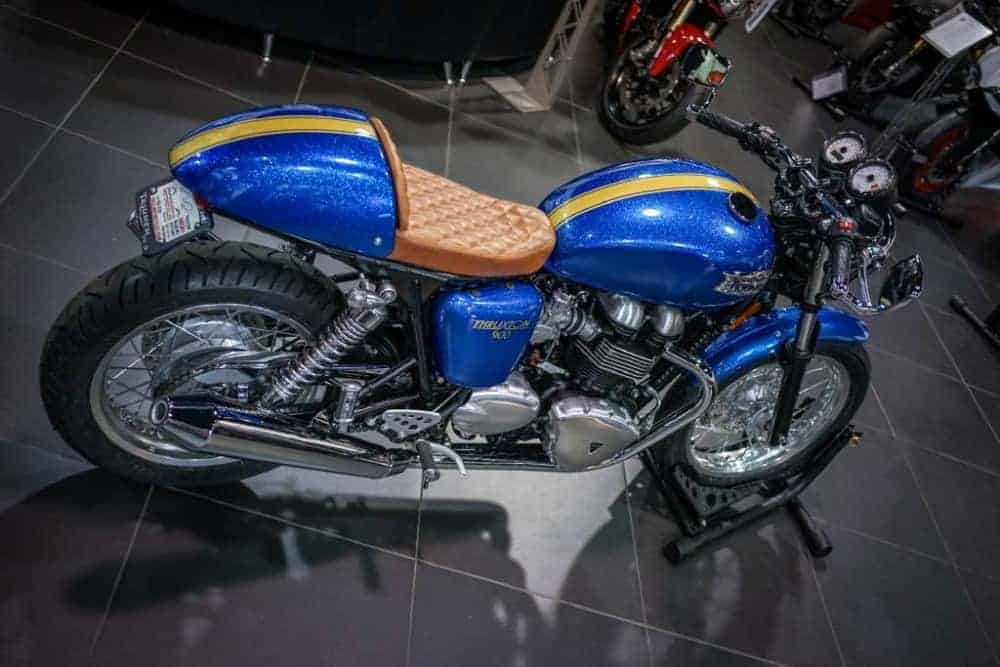 Have a Great weekend and hope to see you at an event of ours.
Comments
comments