THRUXTON MOTORCYCLES BECOMES PART OF SHOP.
Well, I have had a Thruxton for quite a few years now and love the bike and the look as well as its reliabilty.
I Registered the company some time back, and now I am in the position to offer Sales and service for said motorcycle from 2000 to present, and am hoping to increase the number of parts and of course apparel that will go along with these cool Motorcycles.
The services right now will be general, .i.e.  usual oil and plug changes with air filters, throttle cables, carb cleaning, chains and tires and as I now have another mechanic to come to the shop, we are receiving some great comments from Museums and restoration companies.
I love all Motorcycles but, I do have a passion for the bikes of yester year and this is where we really do come into our own.
This will take a little while to get where we want it, but we hope to cater for all bikes and all people, you don't have to all look like Marlon Brando from the 1953 cult Classic
"The Wild One " and we will have Hot Coffee and some sort of grub for you to munch on if you so wish.
Some parts right now like clutch cables sell fast and we have to re-stock from my homeland in London, but we are here to help and to please, give us a shot as I am sure you will be entertained to say the least.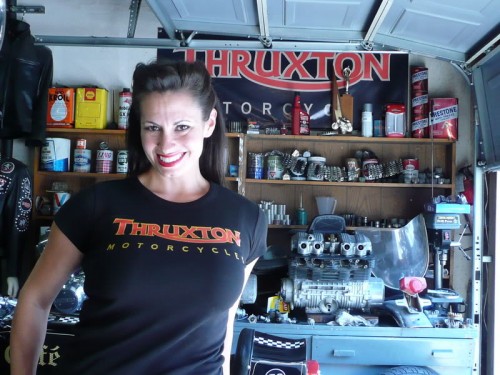 But we shall add as we go along,  as many people have asked me about servicing these machines etc and I think now is the time to push a little harder and help everyone else out in this field.
If you love your Triumph Thruxton or Bonneville, then you now know where to come in the city of Orange.
I will be adding as I go along, so hopefully I can cater for all your needs, we are here to help and I sure do look forward to meeting you all.
Comments
comments