Triumph Bonneville Limited Edition Silver Jubilee
1977 Triumph 744cc T140 'Silver Jubilee' Bonneville
The final phase of the Triumph twin's development began in 1972 with the first appearance of the new 750cc version of the Bonneville, the increase in bore size necessitating a new crankcase to accommodate the larger barrels. Other improvements included a new ten-stud cylinder head, triplex primary chain, stronger transmission and a disc front brake. A five-speed gearbox, introduced on the preceding 650 Bonneville, was standard equipment on the 750. Despite the age of the basic design and strong competition from Japanese and European manufacturers, the Bonnie remained for many years the UK's top-selling 750. In 1977 Triumph introduced a special, limited edition Bonneville to celebrate HM Queen Elizabeth II's Silver Jubilee. This was basically the standard Bonnie enhanced by a red, white and blue on silver finish, coach-lined cycle parts, and a chromed timing cover and primary chain case. One thousand were made for the UK and another thousand for the USA, while a further 400 were dispatched to other markets.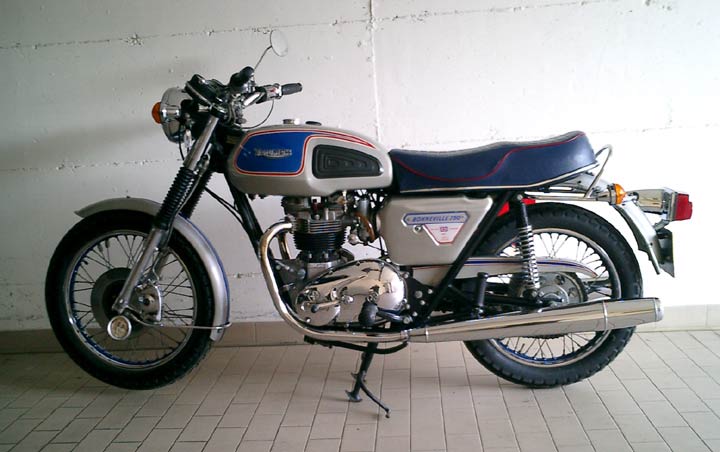 I left school in the UK back in 1978- and vividly remember these sat on the show room at our local bike shop, they didn't really sell well back then at first, but triumph only made a thousand of these, and many went overs sea's- So they made another 1200, some with a peanut tank to attract the US market.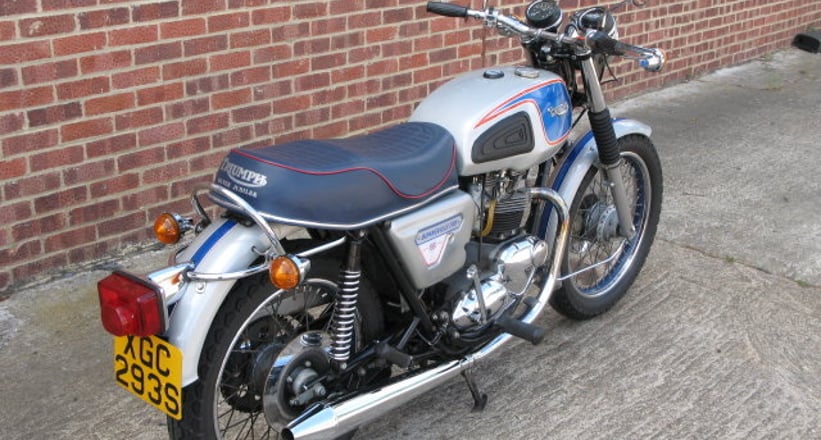 Even though these looked cool, they had all sorts of issues and I bet any you see will have super low miles on them.
The points always played up, and also Triumph Chromed the engine covers and they started to peel.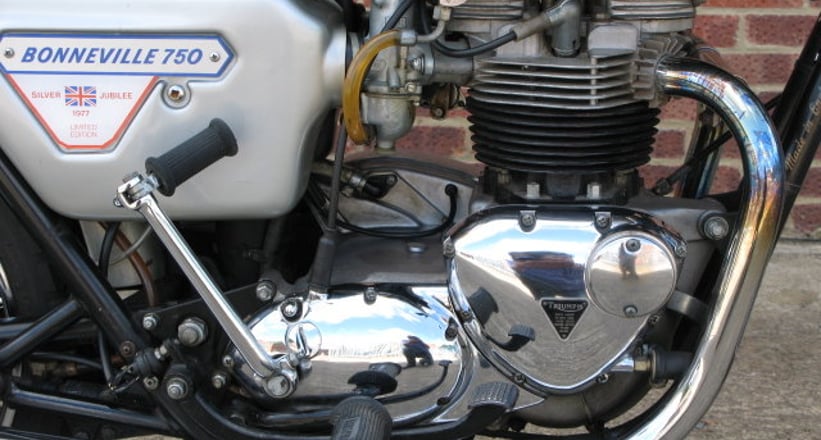 This was to commemorate our Queens Silver jubilee, but thats all there was to celebrate about as the bike turned out to be a total Lemon, but- A great Collectors bike.

To make you feel better, they gave you a certificate to show that you had a brand new Limited Edition Triumph.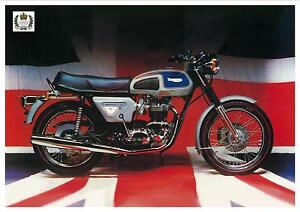 I loved the US Export Peanut tank though.
Our tank was just like the Boxy trident.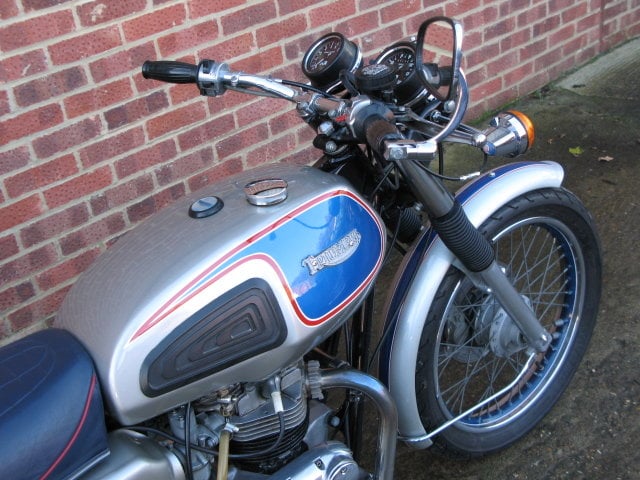 So-if you see one for sale, buy it- but only for a collectors value – don't try and ride it as it WILL break down.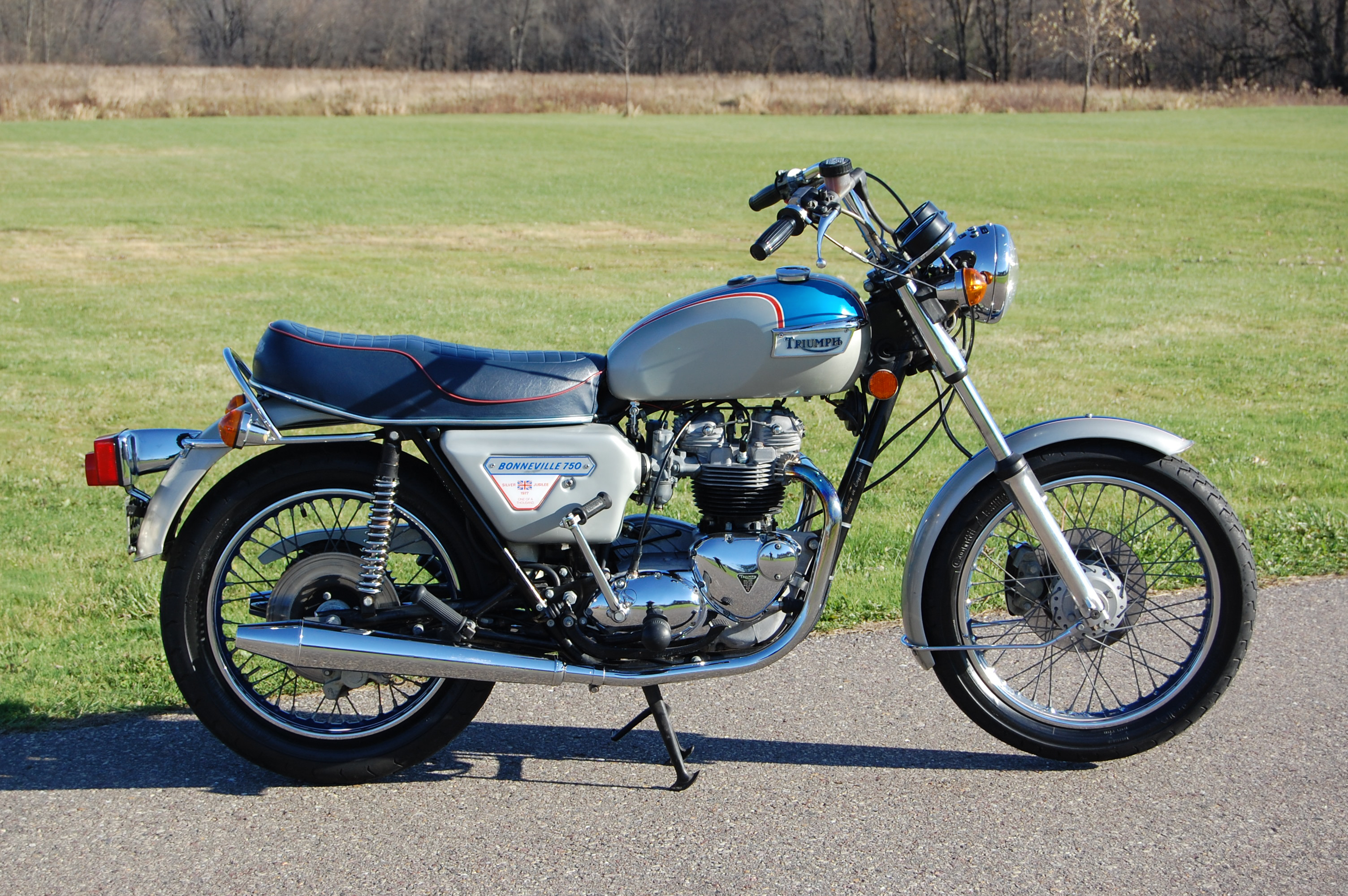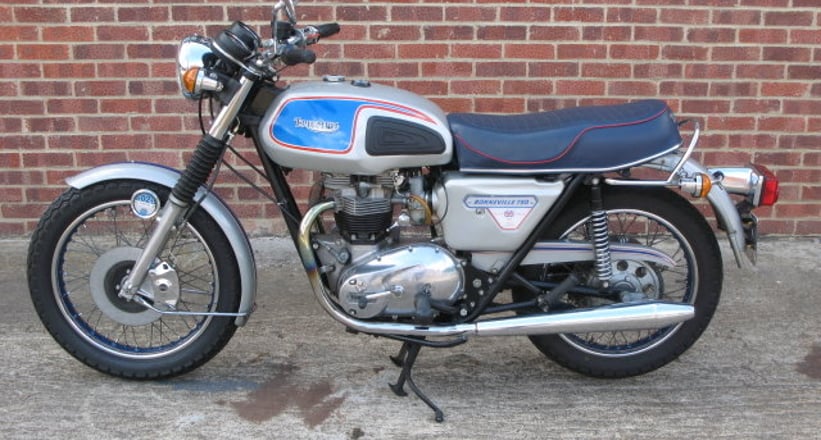 Comments
comments