Worked on rebuilding the Vesco Bike front Forks today
Well, pushed hard today as Rain is forecast for later on this afternoon and needed to start and b rebuild the old front forks for the Vesco bike, as they had seen better days over the last 40 years and it is now time to make them stand out in the crowd as I am trying to get this bike done in time for the OG show in march.
I am super stoked to have got these done and, as I put these away in the garage, the rain started to fall, so great timing on my behalf and feel pretty accomplished today.
Had to fit New Fork seals, and lucky for me I had a spare New set that I could use for these Machines fork lowers and I always fit with the Numbers facing up on Honda's.
I also use a piece of UPVC tube to act as a drift and tap the seal in bit by bit, its an easy way of fitting seals and many people do this if they do not have a press handy.
I fitted the New Rubber fork Caps onto the top of the Lower fork leg and then slid down my Custom Chrome outer cover over the top of that, just to finish it off a little more Classic.
Now its all dressed up and I am really happy with the end result, these forks now look so different now that they are machines and polished to a Chrome finish.
I love the look and the finish and its the devil in the Detail that I am into and these certainly have a really cool look to them, rather than just stock ones.
I have always machines these fins into the forks so that the whole bike flows from the front to the rear and I get many comments on my fork set ups, which is great to hear from other builders.
Still more to do to the bike but other than adding about 7 ounces of Automatic Transmission Fluid into each tube, but another tick off the long list of things that I must try and complete.
A seriously cool bit of kit for the bike and glad that I took today and spent some time getting these right on the money, they sure look great and finished just in time before the Rain arrived.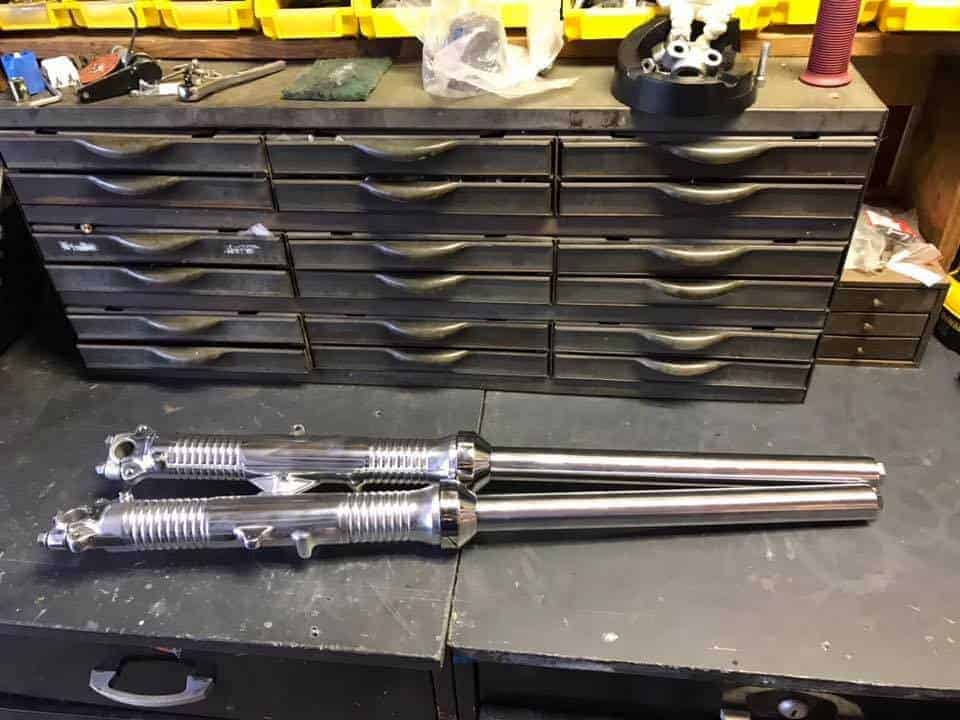 So, these will now be bagged up and put away until I start on the rebuild of the frame, the frame is now at the paint shop and getting ready for some serious Metalflake Silver.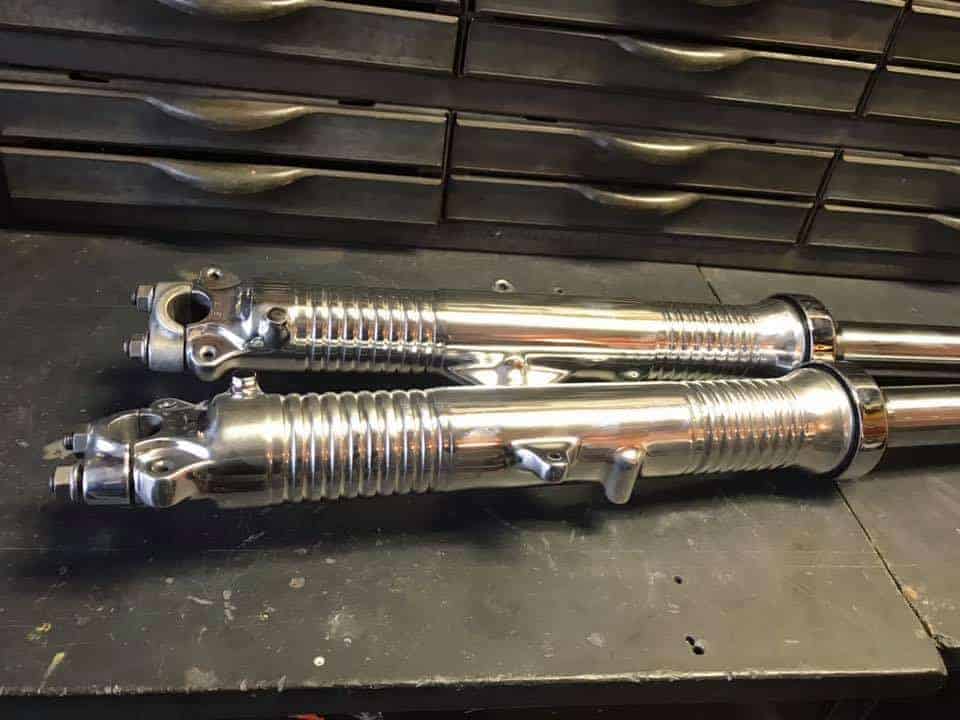 Time to head inside now but wanted to share how much I have managed to get completed today and hope that you enjoyed what I have created for the Vesco Honda Brat Bike.
Comments
comments