Another Year awaits, Have Fun Building your Machine
Well, what a bloody tough year we have all had, for me it has been crazy, what with moving to another location as well as catching Covid and then on Christmas day catching an awful cold with the same symptoms of Covid but without the temperatures, its been a long battle throughout.  From having some of my suppliers completely closing down due to the Virus to some retiring early, I have had to come up with some more ideas for parts and apparel to have for the coming year we await.
But, the positive side to this awful dilemma we are all facing right now is, we have some time in our garages. sheds or back yards, to turn a wrench, help a mate or give a whole new project a go and take any frustrations out of what's going on in the world and turn it into a working machine that is yours and yours alone.
I love making parts or building new rides, its a therapy and an escape from life's woes to be honest, and also there are many many failure before I find something that fits and works as it should, so for those who are trying it on your own, or building your own machine, Failure is a learning curve, we all do it and not only once. I have almost given up on a particular piece I was trying to make, I left if for a day or two and when I head a fresh brain, it all clicked and worked.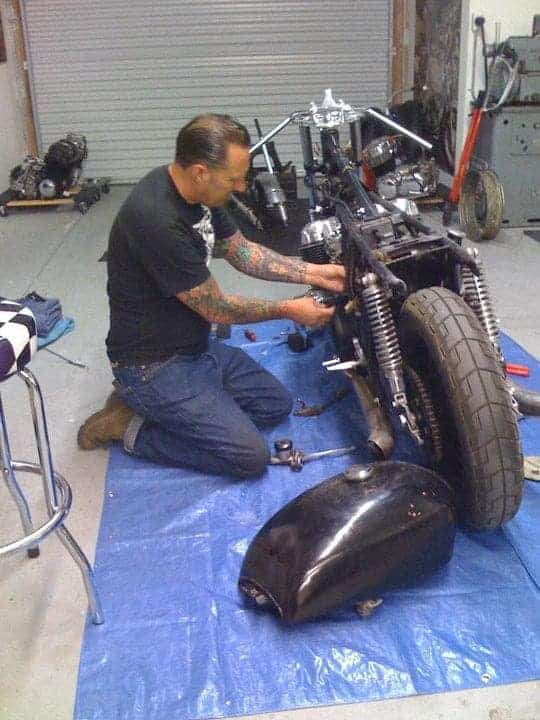 Do not be afraid to fail, I have sat and pondered and even been seen to shout at the parts calling it all sorts of names but in the end we managed to come up with a result that we are happy with, the fun is in the creating at most of course, taking your ride out and stretching its legs for the first time is such a thrill and the Euphoria is un measurable, but what I am trying to say is
"Dont Give up"  There are many friends on the internet that can I advise, heck, I even put my phone and text number on my website so people can text me, rather than waiting all weekend for an answer from a company phone, i want to help the best way I can, its not all about sales for me, its Service and the camaraderie of the fellow builder.
I am hoping that this coming 2021, we can all have fun in what we do and maybe even meet at an event or on the tarmac, or at the very least, on the end of the phone of email, there is something self gratifying when you complete something on your own machine and I receive many emails and photos from customers who have really enjoyed creating a unique Motorcycle that they want to personalize for themselves.
Hoping that you can get some time and turn a wrench and have fun with that two wheeled machine of yours and maybe I can help with parts or advice?
Wishing you ALL a very Happy New year that's almost upon us and thank you from the bottom of my heart for all your orders from around the globe, you all Rock!!!!
Here is a little video I saw on you tube of a guy with minimal tools rebuilding his little Honda Cub.

Comments
comments