59 Club Ride out to Ruby's Cruise Night in Whittier this evening.
OK, tonight at about 5:30 we are going to take a little ride out to Whittier, to see some cool Classic cars as Ruby's Diner puts on a show Every Friday and always a cool place to hang out, look at the rides, check the 50's Diner out and hear the sounds of yesteryear as you walk around the Parking lot to see the Cool machines pull in and out.
This is a fun event and Jennifer and I regularly check it out but as its fathers Day this weekend, many will be turning out as the Fathers day Roadster show will be on in Pomona, so people come from all over the USA in their machines to attend that event, so this is a great stop over for them.
Great rides for all to see, My Passion for these classic Motors is of course the good Old roadster or the old style Custom.
So see if you can get down there tonight, as it is on until 9pm and will be warm tonight too, perfect to get that old machine out.
Above, this Scot Blown Flatty sounds the business and sure would love to own it, you never know what will turn up at this event and that's what makes it cool.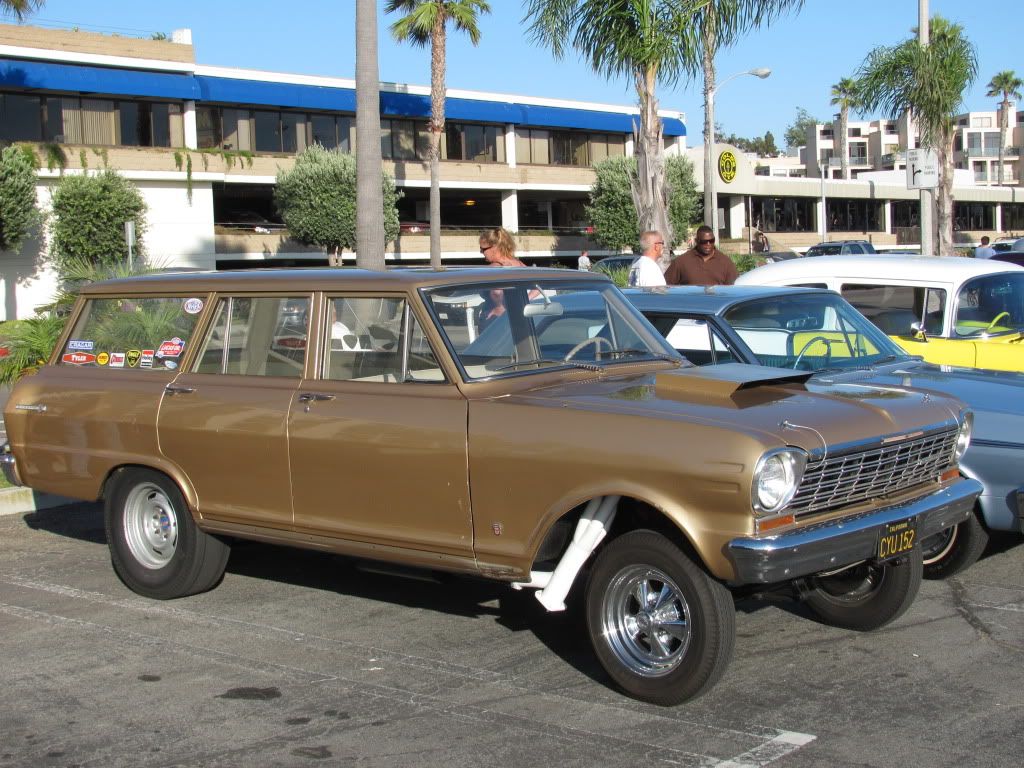 Every body loves seeing the Straight Axle Gassers and I am sure there will be some there again and everyone is approachable and loves to chin wag.
Love this Kemp Kustom and with three 97's too!
Hope to see some of you there.
Where is it?
Comments
comments