Now this is what we need many more of, Cool Girls building Motorcycles.
How cool is this to watch, what a brilliant thing it is to see and I sure hope that seeing "Sofi T Singos of GT- Moto inspires many more women to get into this trade as it is so refreshing and I know there are a ton of gear head girls out there.   If I had a hat on Sofi- I would take it off to you right now. Just wanted to share this with you this weekend, it made my day.
So today is dedicated to Girl builders and Riders and I hope some of you drop me a line with photos and stories as we need strong minded and Motorcycle Riding woman on the road and at shows as I know there are many of you out there all over the world.
I look forward to seeing more about this young Lady as she has the drive that many of us builders have and it is great to see.
Its great to see someone with real passion over their craft and to be able to go further and ride and race their machine is brilliant.
Having many strings to your bow is always a bonus and here we can see Sofi doing her thing with the Tig.
A refreshing sight to behold and i am stoked to see more and more women involved in our sport and hobby.
From welding to wrenching, Sofi does it all much respect to you for doing what you love t do and making it a career.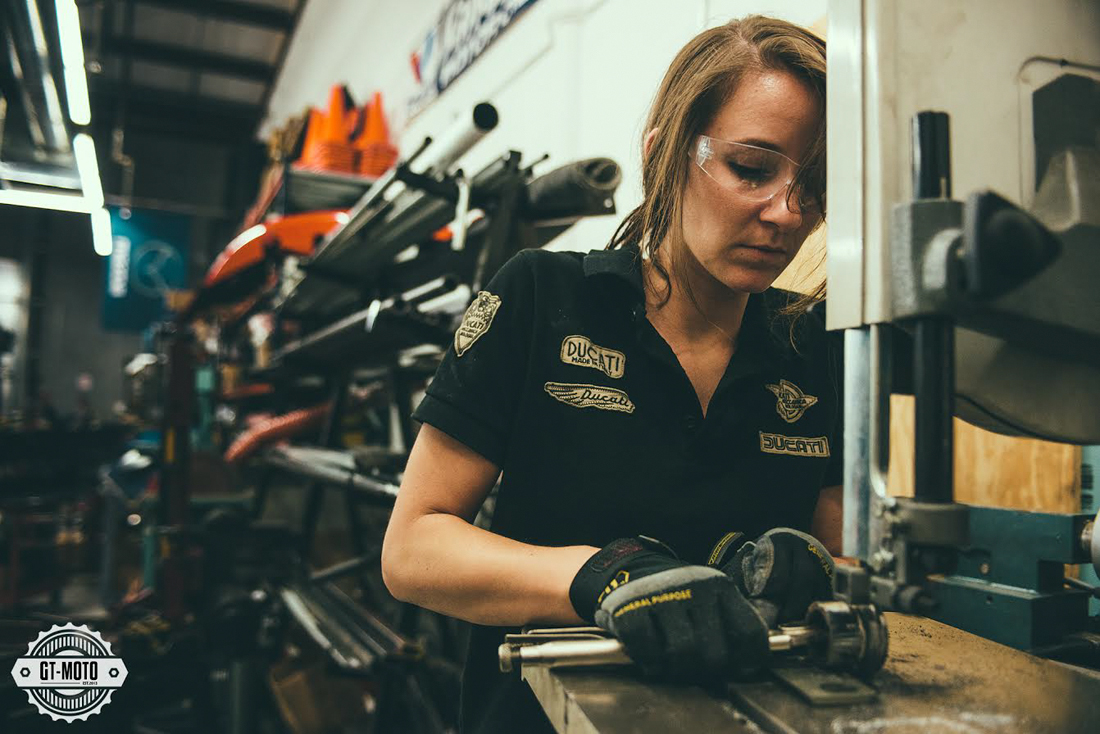 Cut, grind weld, thats just a small amount of things needed when building bikes or designing parts and Sofi has the gift for sure.
Racing is also in her blood as she takes the inside line and lays that Knee down on a right hander.
I look forward to seeing her work at shows and in the media, its all cool and very eye catching, great job on the Honda.
So, all you girls that want to wrench or are doing it in the garage at home, here s a great inspiration for you.
Have a Great weekend and many thanks for checking Sofi out on here, to see more on what she does go to  http://www.gt-moto.com/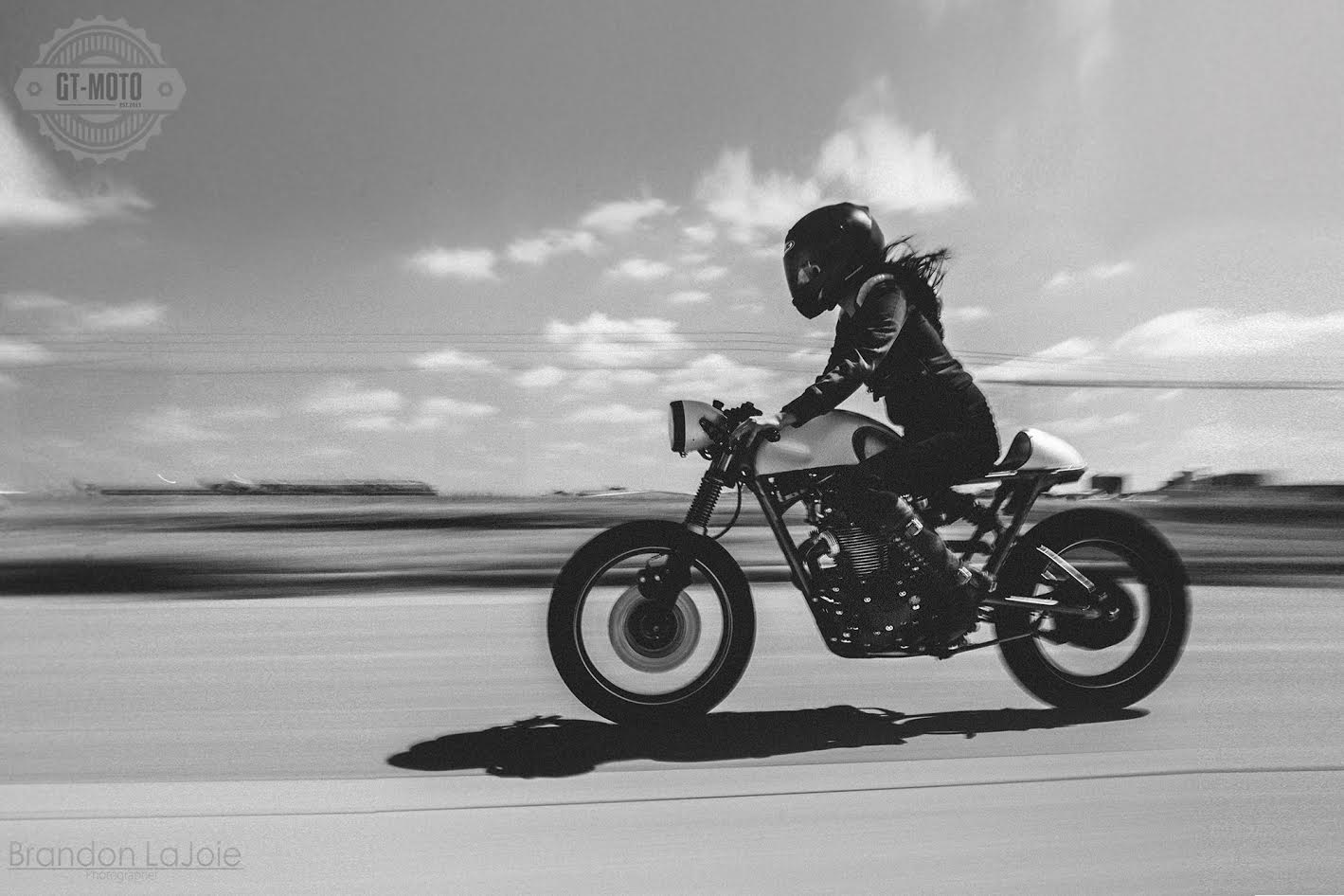 Come on Girls, send me your Bio's so we can promote you lot as we need more Girls to do this stuff and am looking forward to seeing it all.
Comments
comments