HONDA CB750 SOHC CARBURETOR DESK LAMP
Here is an old worn out set of carbs that I took off a 1973 CB750 K Model Honda CB750 SOHC Model, the float posts inside were broken and the seats of the slides were worn out.
But- instead of throwing these old Carbs out, I like to Recycle stuff and knew these would look great as a Desk Lamp if I stripped them and wired them up to 110v plug.
I Vapor blasted the body, Polished the Carb Bowls and tops, I then  wired them up individually and made a stand for them using a piece of Poplar timber that I sanded, stained and clear-coated.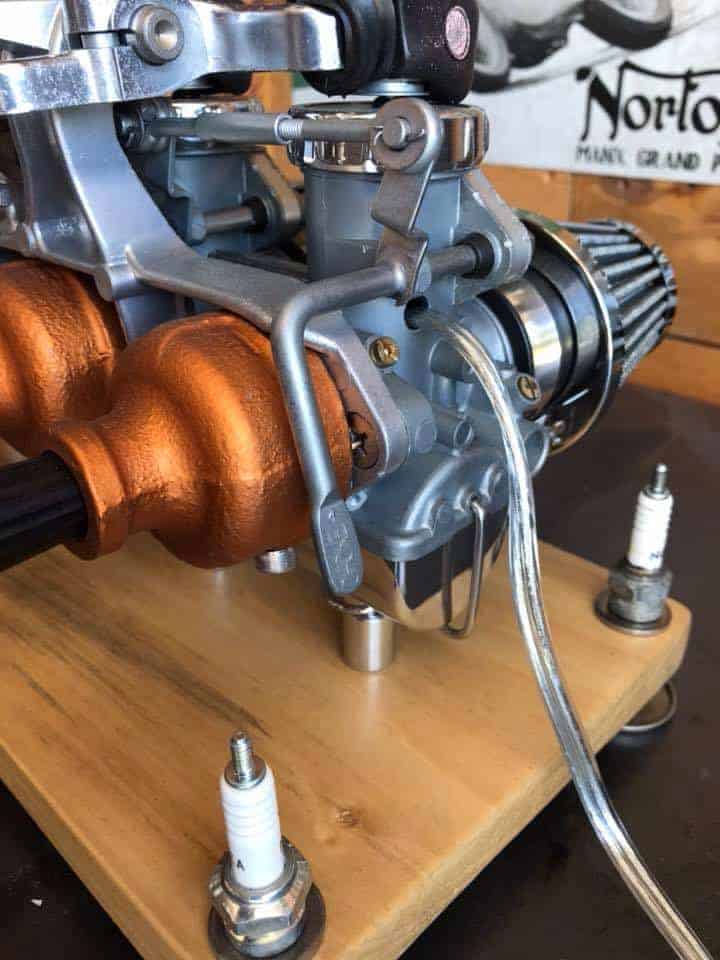 To add to the Nostalgia of this rack of four, I used genuine Honda parts like the Carb adjuster tops etc.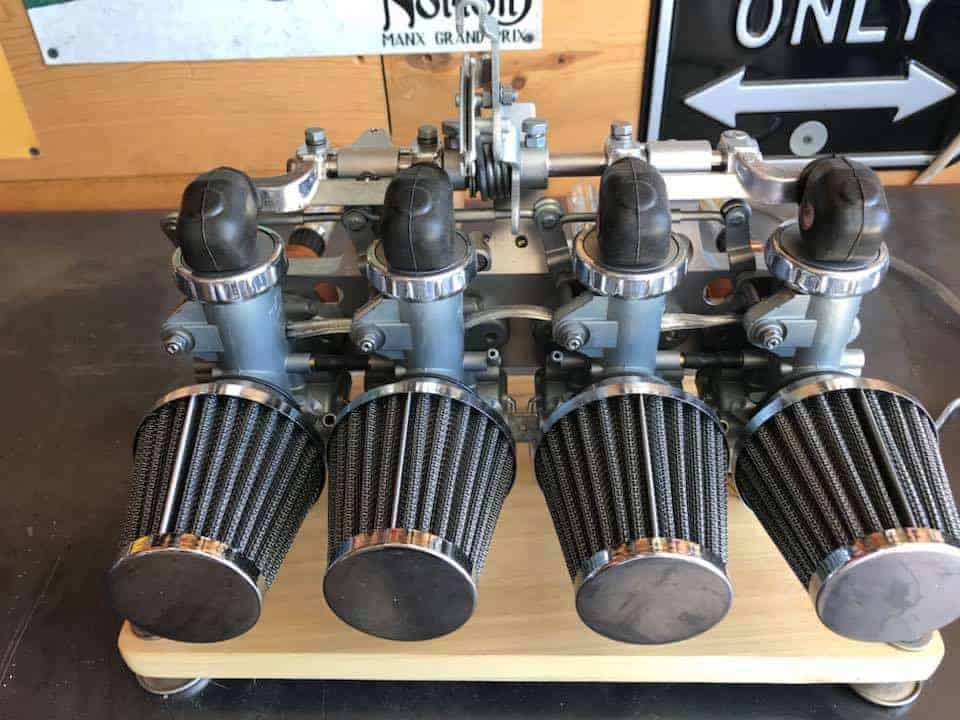 I added New 39mm Pod filters to finish these carburetors off and placed on the stand, I then made some stands for the base by using NGK plugs that the Honda uses.
This is a great look and have made a few sets over the years of which people still own and use, they are unique and hand-built, a lot of time goes into these Lamps I make.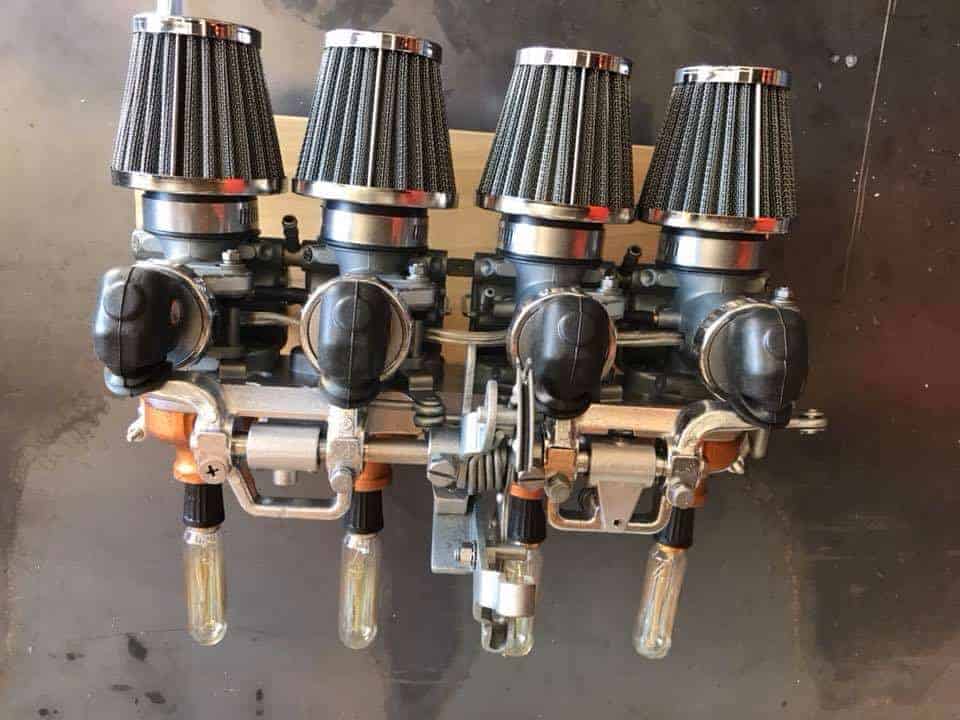 If you are a Honda fan or a Mechanical Lamp fan, how can you not like this set up?
I shall be making some more out of broken Carburetors and will show on the website for sale. These are definitely a head turner and makes a great conversational piece where ever you place them.
I have been making Mechanical Lamps for a Number of years and enjoy what I do, these make really cool Gifts, so if you want anything making, just drop me a line carpy@carpyscaferacers.com and I will see if I can create something for you.
Comments
comments