HOT ROD MAGAZINES 65th ANNIVERSARY HOME COMING CAR SHOW
Well,
Sunday Morning, Dakota, Jennifer and I jumped in the car and headed to Pomona, for the 65 Anniversary  Hot Rod homecoming that was organized by HOT ROD magazine and boy what a great show this was too.
Weather was perfect and as we got there by 10am, we got parking easy and off we went to check out all the sights and sounds.
So I thought I would make a blog and share some of the event with you and I really did like this event.
We could not of asked for a better day, the Sun was out and the temperature was in the high 70's all day long.
These Original Cover cars just blew me away- so much History and still around and alive, it was such a great deal to me to see these Iconic Hot Rod and Customs.
I could have the spent the weekend end just drooling over all this Autorama.
How about a Gennie 32 Deuce that's unchopped and never been changed since the 1950's???  Original Oregon Hot Rod.
Yes, lovely looking at SIX carbs opening their mouths like baby chicks.
How I remember this cover car with the Clear hood and the Ford DOHC mill wedged inside.
Re-vamped Vic Edelbrocks Roadster was just so cool to see.
I love all the Gassers that were there and I am sure you will dig some of these famous vehicles as much as me?
I remember getting a Copy of this Issue and was stoked to see the actual car here inside the building, just remarkable to me.
You just never knew what you would find next, more and more people were coming in and I knew this show would be a hit for young and old alike.
Wicked Roadster from Portland and still around today.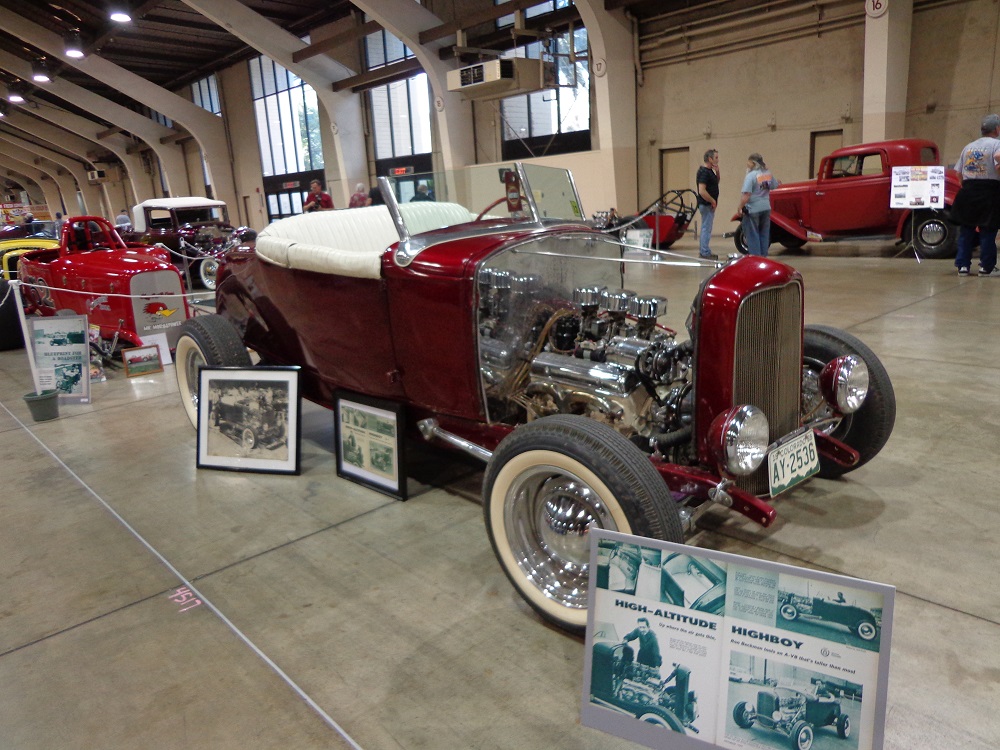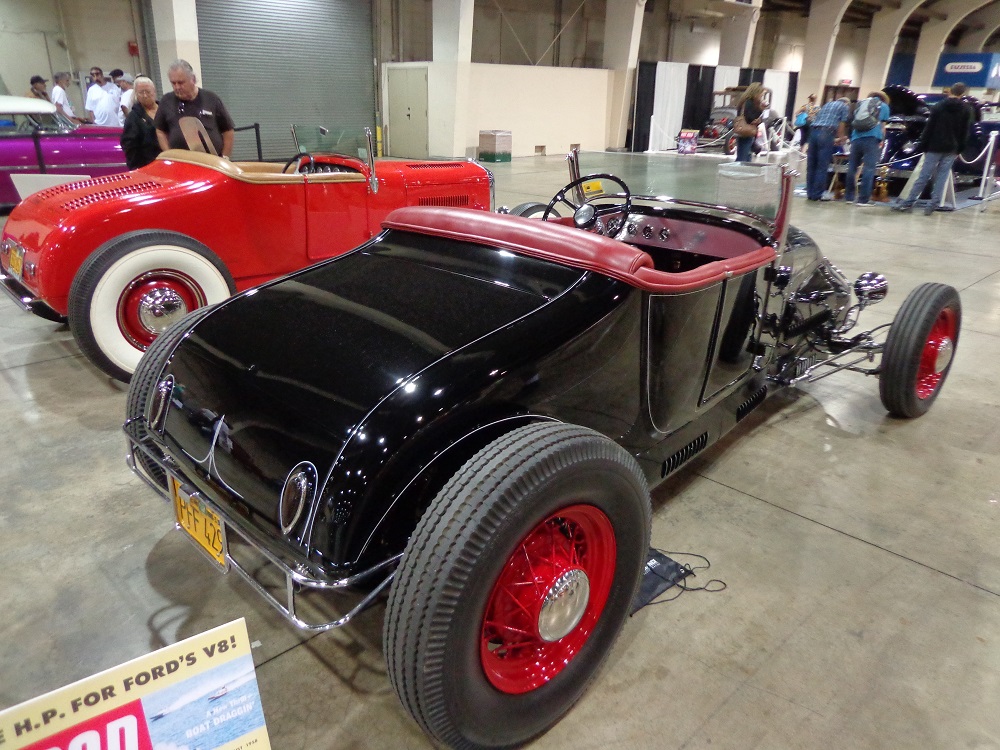 This Roadster is so Money- I would not change a thing, I would love to own this Roadster.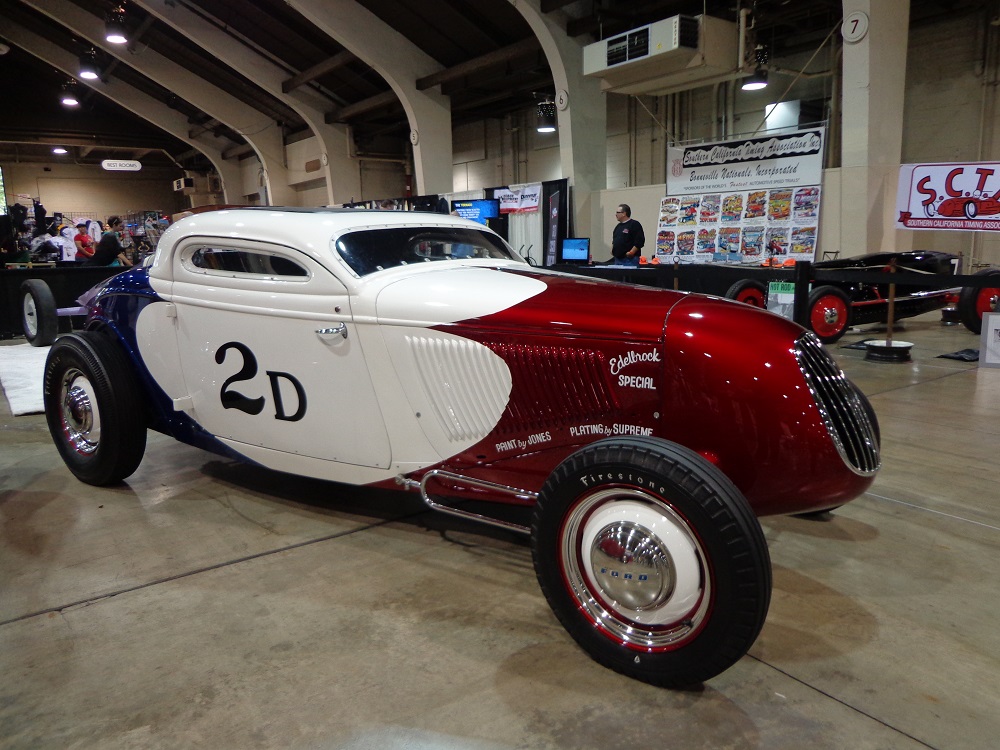 One of the most famous Coupes in the world and boy is it tasty in the flesh!!!!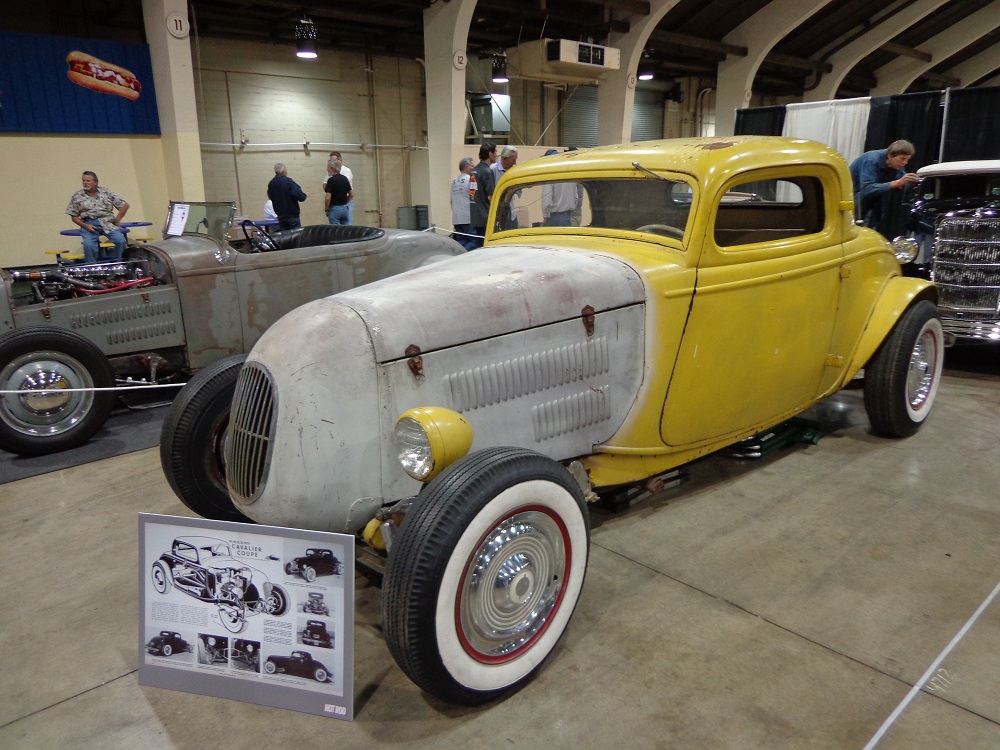 Yes, its ARDUN powered, OMG !!!!
This car was something I always wanted to see, as it took me many years to find that magazine before the internet of course, but I went to all swap meets trying to get a copy of this Cover car back from May 1952, and to see it made my day.
Just really stoked to be able to go right up to this machine and check it out after all these years.
Another cool Roadster in a similar guise was also here, this just got better and better for me.
An Ardun was the trick conversion to have, i believe even the aftermarket set up would cost you $14K just for the heads!!!!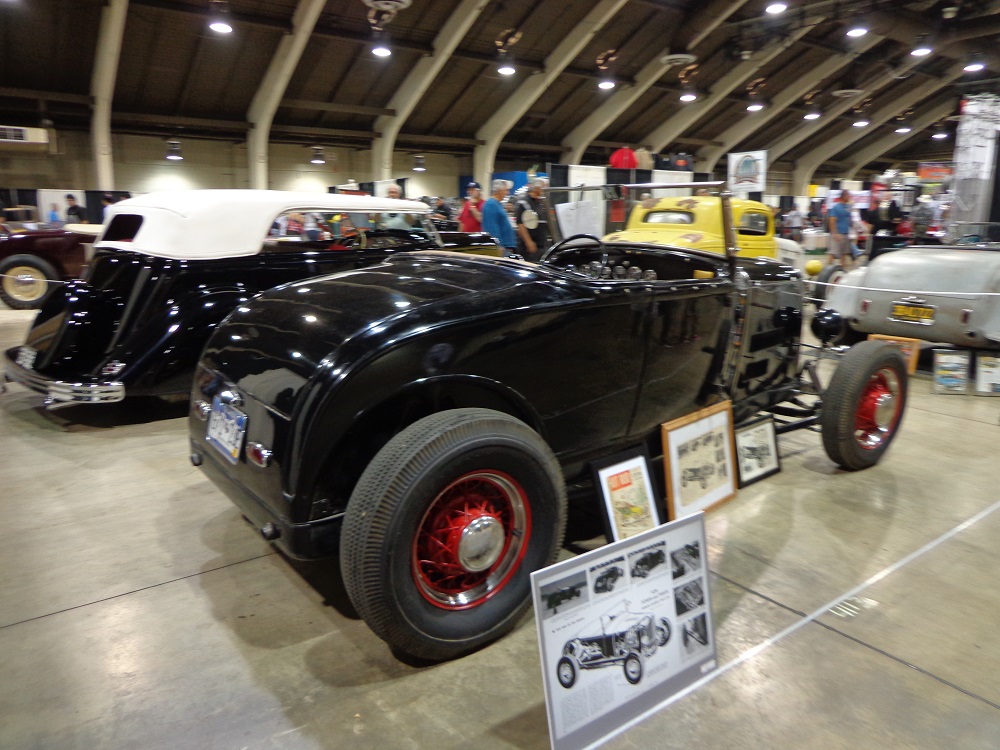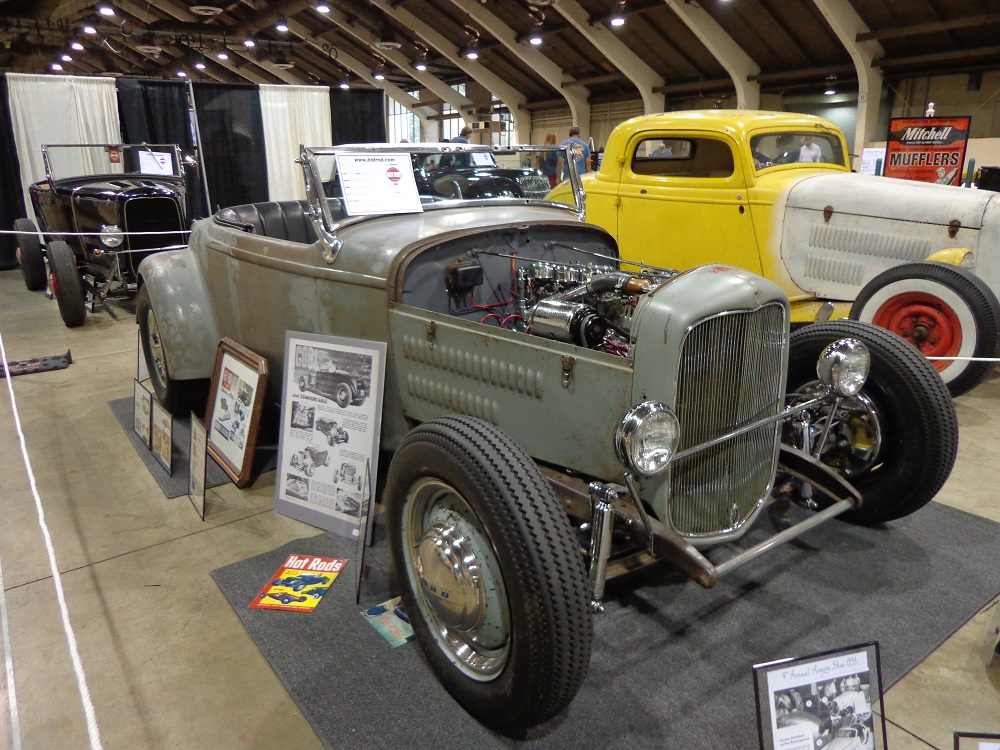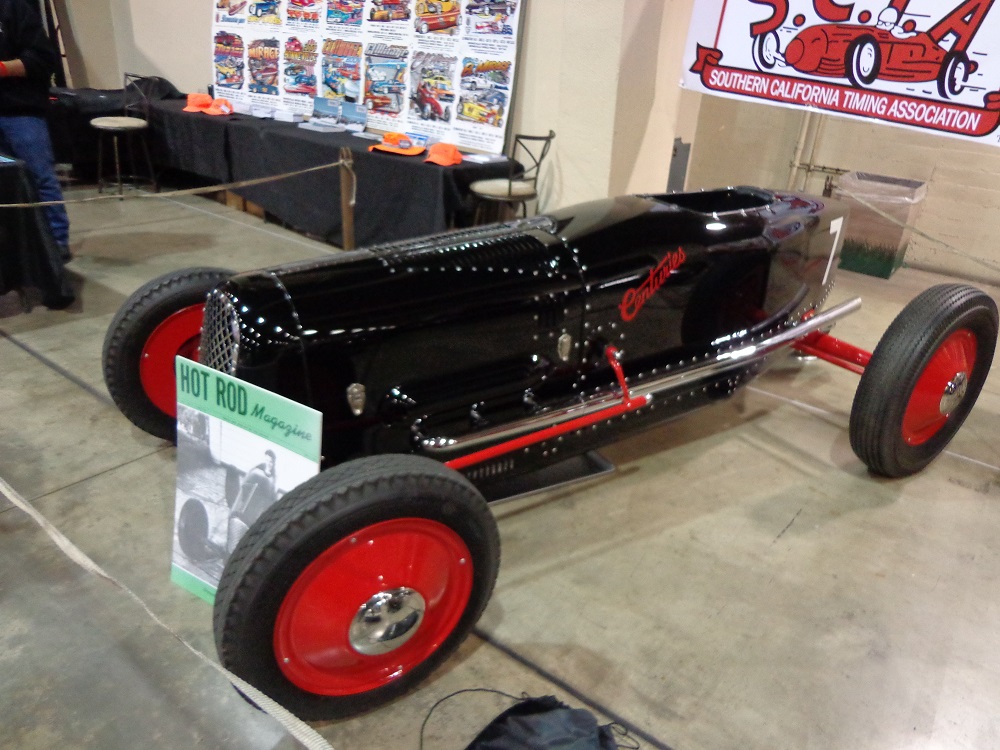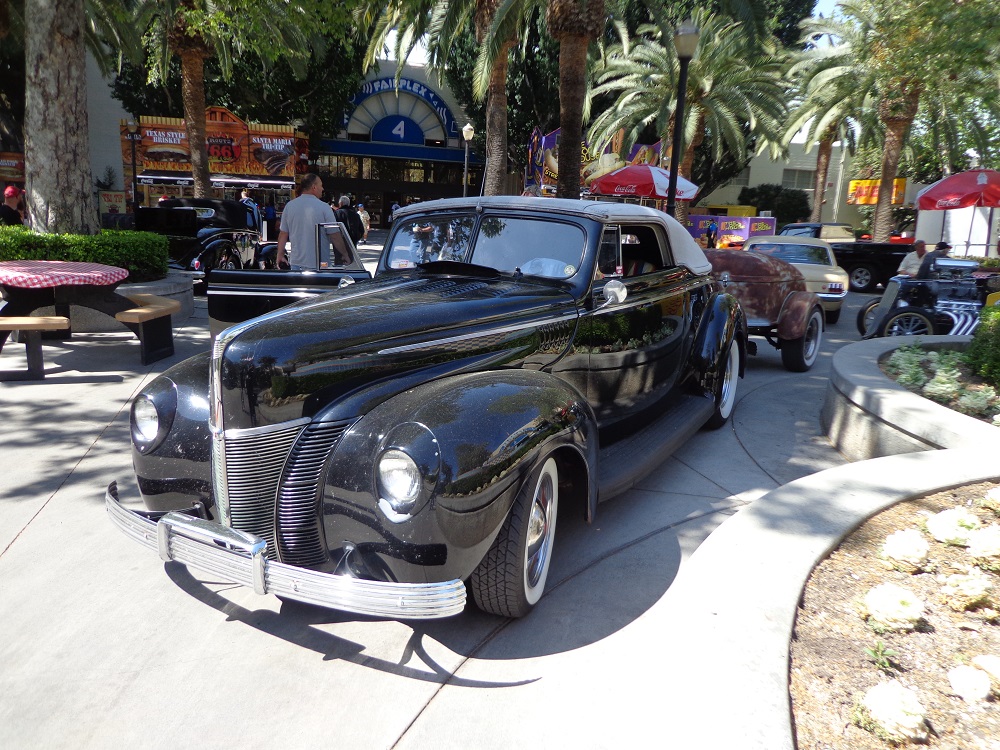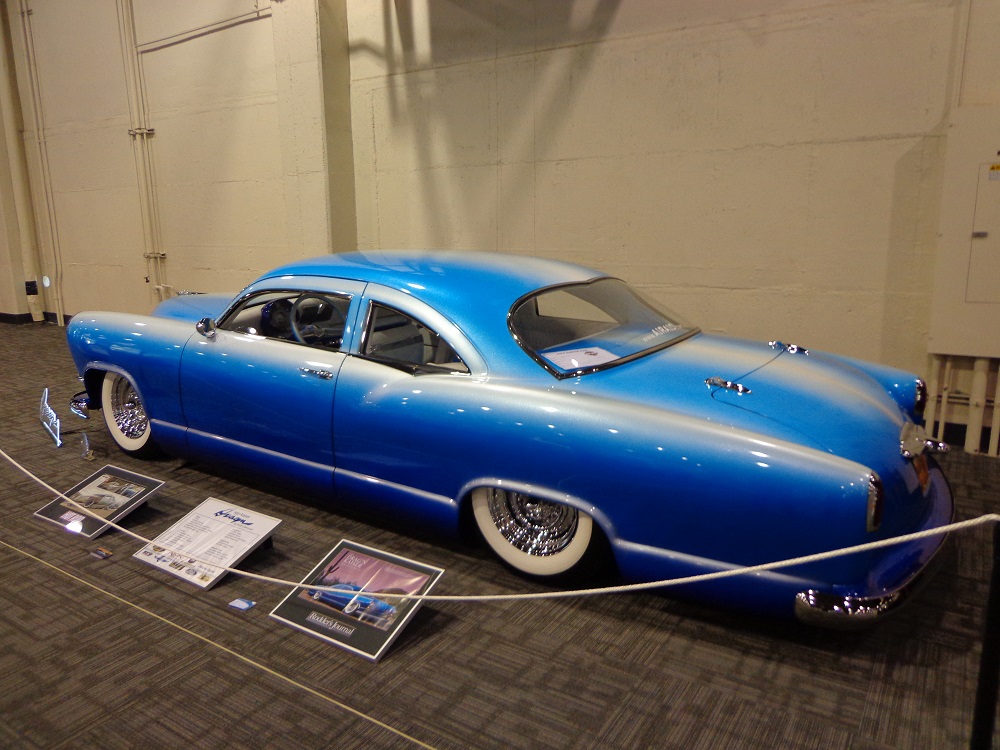 Tough crown Vicky Gasser is always great to see any sort of Gasser that's 50's based and this was a tough looking ride for sure.
The traditional Black and flames is a cool trip back in time, and here, this 33 Willy's is just bad ass!!!
I always have had a passion for Tri -Chevys, I even had a 55 Gasser back in the UK in 1996, so loved all these rides.
It's younger brother sits here by Building 4, cool looking 56 Bow tie.
Tough, Tough, Tough is all you can say about this 1/4 miler.
I see he has a Wally trophy, all chained down.
Above is Tom Leonardo's lovely deuce and what a cool Paint job on this 5 window.
I love this Roadster, every thing s clean and neat.
Yes please, I would love to be able to drive off in this ride.
Early plate, Pontiac Tail Lights and a really clean and tightly fitted rear Nerf bar style Bumper makes this roadster stand out.
After we had a look around for a few hours, we wanted to watch the pin Up competition and it was fun to watch, even though the Sun was cooking my noggin, we stayed to watch everyone and it drew quite a crowd as you would expect, a really good show at Pomona and glad that we attended.
Every girl got to strut their stuff and say a few words to the crowd and to the judges.
A good turn out and a fun time was had by all.
Lucky for some of them, they had a parasol, as the sun was out and started to cook the tarmac.
A winner was found and crowned.  I am sure if there is a show next year, this will get bigger and bigger?
                                                            HOT ROD TRIO
Friends of mine for 13 years now and was great to see them at the show, banging out the Classics that I have been into for more years than I care to count, always entertaining.
  Suzy Q on the upright bass, she can slap this harder than an unpaid hooker.
  Buddy Dughi and his G brand guitar always picks faster than a fruit gatherer.
                                     Pete Bonny is literally, a stand up kinda guy and was whacking them skins like no tomorrow.
          A great show and Sunday gave us awesome weather, sure hope that HOT ROD organizes another show as we really enjoyed ourselves.
                                                                                                                  Here a few more shots for you to enjoy.
Comments
comments