Here we are with a build that is actually for a HONDA MOTORCYCLE DEALERSHIP.
This is a 1976 CB750 K model and I am turning this into a Classic Red Cafe Racer Motorcycle.
I started off with one of my Snotter Donor bikes and had to strip everything down to the frame, then once that was completed,I started to do what I do and begin creating.
This bike is going to have Rear sets, so I wet about and cut the rear triangles to allocate rear set controls later on, then welded the ends up and smoothed the welds with a grinder, as this bike is not going to be powder coated on the frame, as i am going to smooth all the welds and bondo the whole frame so it is a smooth surface, then primer and sand, then paint High Gloss 55 Chevy RED.
This will be a long term build and I know where I want to go with this and I am sure it will be a head turning machine, as we will incorporate a Vincent seat and a Dunstall tank onto this project and the Customer has stipulated a set of old 400 Super sport handlebars too.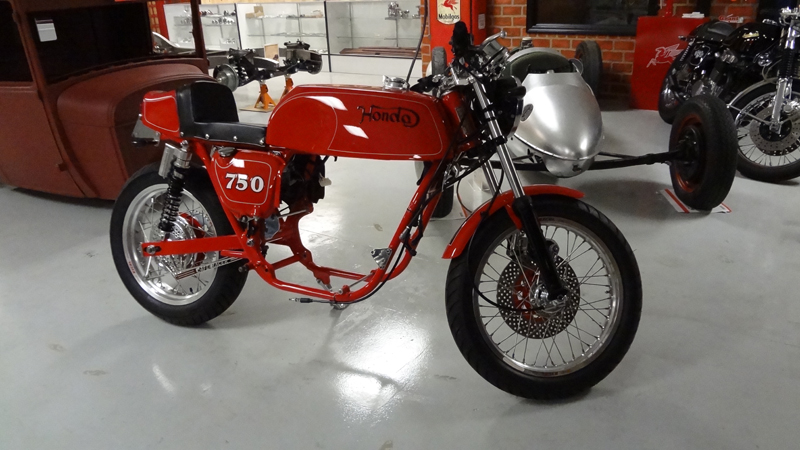 Comments
comments