L.A. MODS VS ROCKERS #10 This Weekend.
Well here it is, the next chapter in L.A. and for me this will be the first time I have seen this shin dig and am hoping it is going to be a swell turn out at the event as it would be great to see as many people as possible turn up for something like this.
Jesse Workman aka DJ Astro will be spinning classic tunes!
Shirts will only be for sale on Saturday. No meet and Greet Friday, sorry guys. Please bring cash, no ATMs in the forrest. Remember Camping is a donation of $10, plus there will be a raffle!!!! $1 tickets! and $10 Shirts!
Food Update: Pagan Feast will roast a pig!
Pre Buy Now!!!!!!!!!!
Menu: Free Range, Wood Fire Roasted Pig with Collard Greens, BBQ Beans and a slice of bread for $14 a plate
To purchase tickets in advance and get your name on the list please paypal us at: kelly.kelaen@gmail.com for $14. We will be taking prepaid orders and reserving plates until the end of the day Thursday June 11th. After that the rest will be on a first come, first serve, cash basis at the campground. We only have 75 prepaid plates available so get yours now!!
For any questions please contact Kelly Lopez via facebook.
Lots of fun stuff to do! Mods vs Rockers tug of war! Slow race, horse shoes etc!
Try packing light, no guarantee of chase trucks this year. Please organize with local riders, friends etc.. We got stuck with way too much stuff last year. Pack some food, drinks, etc. We'll have a communal BBQ, so you can cook your food! Bring some water!!!!!!!
!!!!!!!!RIDING TIP FOR SATURDAY!!!!!!!!!
If both meeting spots are out of the way for you, BOTH rides will stop at the (Shell Gas Station 4530 Angeles Crest Hwy La Cañada Flintridge, CA 91011) before going up to the Bandido Campsite! Be ready at the Shell station at 12;30pm and wait patiently!!! This is the last gas station for 28 miles!
SATURDAY June 13th Scooter and Motorcycle Rally/Ride to campgrounds
-MOTORCYCLES: Meet at Atlantis Motors Inc
3300 W Sunset Blvd
Los Angeles, CA 90026
Ride Leaves 12noon sharp!!!!!!!!!!!!!!!!!!
This will probably be a fun and huge ride.. This includes a short hop on the 2 fwy/ 210 then hwy 2 exit! . If you think yer bike is too small or you want a slower scenic ride, join the scooters.

-SCOOTERS: Eatz Cafe in Los Feliz!!!
3207 Los Feliz Blvd Los Angeles, CA 90039
Leaves 12noon sharp! Lead by Bar Italia Scooter Shop!!
Scoots will cruz streets through Glendale/Pasadena before going up the Crest.. NO FREEWAY!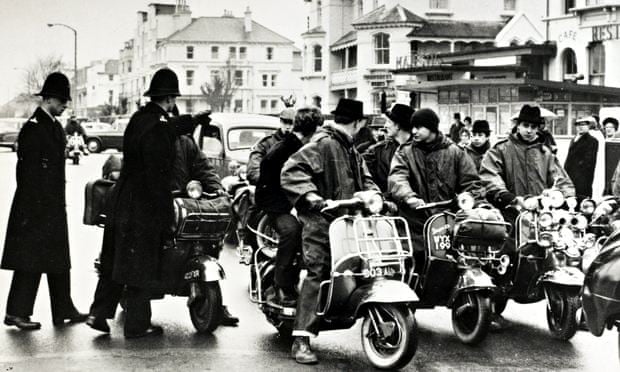 Sunday June 2nd; Ride home, breakfast at Newcombs Ranch! Your on your own or follow a group home!
Remember!!! The Bandido Group campground is just 2-3 miles past Newcombs Ranch restaurant!! We'll post a yellow sign at the turn, on the 2 highway, keep your eyes open!!!!!!!
MAP TO CAMP GROUNDS FROM SHELL GAS STATION (JUST COPY PASTE YOUR STARTING POINT):
Name of Campsite is Bandido Group Campground, it's just before Horse Flats!!!!
https://www.google.com/maps/place/Bandido+Campground,+Pearblossom,+CA+93553,+United+States/@34.346204,-118.003678,17z/data=!4m2!3m1!1s0x80c2e3eef743e995:0x65e03aab4ac37c2c?hl=en
QUESTIONS: MESSAGE ME OR CALL 818-489-4579 EDDIE (11am-8pm M-THurs) (Anytime Friday) (Early Saturday,GOOD LUCK after 11am)
Camp Grounds
EVERYONE IS SUBJECT TO CAMPGROUND LAWS! WE ARE NOT LIABLE FOR ANYTHING STUPID YOU MIGHT DO to yourself! READ CAMPGROUND LAWS/RULES NEAR THE ENTRANCE OF THE CAMPSITE, THEY ARE VERY IMPORTANT!!!! YOU COULD BE FINED!
This is a really cool camp ground that holds 150 campers+. The site has 4 bathrooms, but no running water! Even though we will have bottled water , it's a good idea to bring a quart of water for yourself and extra food, we'll provide a grill and coals! . If you need a bathroom with running water and a cooked meals, Newcombs ranch is open till 10pm and a 3 miles away!
We'll also provide firewood for the main camp fire and power for music! After that your on your own! But bring logs if you can!!
WEATHER AND WHAT YOU SHOULD BRING!
At 5840ft elevation, it'll be hot during the day and freezing cold at night! For camping you'll need a tent, sleeping bag and warm clothes! A small bottle of water, flashlight(!), some extra food(freeze you perishables!) then you won't need a cooler(put in backback)! Travel light!
If the weather is cloudy in the city. by the time your half way up the 2Hwy(Crest) you'll break passed the cloud line and it'll blue skies and bright sun! You will not be disappointed.

Website Directions:
From La Canada at the junction of the I-210 and State Route 2 (Angeles Crest Highway), exit I-210 and turn north towards the mountains on State Route 2. Proceed 28.5 miles to Three Points (two miles past Newcomb's Ranch Cafe) and turn left onto Forest Service Road 3N17 (Santa Clara Divide Road). Continue west 2 miles to the entrance; gate is on the left.
Comments
comments