Seal Beach Motorcycle and Car show
Well, it was that time of year already and I wanted to go to the show with My Girlfriend as she wanted to ride her Bonneville to the event as well.
Nothing draws a crowd like the Seal Beach Car Show. Each year Main Street in Seal Beach closes down to welcome over 35,000 visitors, 600 cars, attractions and businesses come together with the Seal Beach Chamber of Commerce and the City of Seal Beach to produce one of Southern California's most memorable automotive events. With 30 categories of classic cars, there is something for everyone!
Early in the morning it was pissing down with rain and the bikes were sat on our driveway soaked to the skin, but- by about 10:00 am it had cleared up and the Sun was starting to poke it head out of the clouds to get the day off to a nice start.
Jennifer led the field up to our next meeting point which was awesome to see her up front and had no worries at all as we sped along the back roads of So Cal on a Saturday morning.
We pulled in for our meet up with other members of the club and a nice little turn out as always and with the clouds starting to blow away the day nly got better and better and am sure glad that we went ahead and continued on this ride as earlier we had cancelled as the rain was heavy, but all good and drying out really fast made for a fun day for us all.
There was plenty of Brit iron on Display at our stop and we spent a few minutes just having a general chin wag to members that we hadnt seen for a while and newbies coming along for the ride with us.
Steve's Trumpy Combo was a fun ride and a super cool bloke, he is from back home too so everyone had to try and understand what me and him were talking about.
Loaded to the Gills with an Elliptical front end, Steve rode with no worries and you could not this Combination whilst on the tarmac.
With so much room on Steve's Combo, I think we all could of jumped on his machine and made it to the show with no worries at all.
It does warrant a few photos as I am sure you dont see this much here, back home it is not unusual but great to see here.
Flying the flag for all to see, we get ready to jump on our steeds for the ride to Seal beach.
Amanda is one of our members that loves to ride her Bonneville too and I sure hope we get more female riders, as many peoples partners want to ride and this is a lot of fun, no attitudes in our club.
Yes, that sure is a Norton that came along for the ride and looked great in its Dunstall style livery.
Running an old school 3/4 fairing was common practice back home and just starting to see them here and I love the look of fairings when fitted right.
Side view of the Flying Banana and boy does it sound solid when it fires up.
So good to see Motorcycles like this, its part of my youth and always refreshing to look at and reminisce.
Another good shot for you to have a look at the lines of the Norton.
With the clouds clearing we decide that we should set off to the show as it was actually starting to warm up.
We arrived at the Base and were lucky to be given an area to park all next to each other and the breeze was awesome off the water.
I parked my old girl and knew that today's show would be a fun one.
Steve has a gander at a few machines as this is his first ride with us, he had a great day and hope to see him again.
Parking was great for what we needed as seal beach can be a real pain to find a spot, especially together in a club.
We all lined up and jumped on an old Double Decker London Bus for the little trip down to the show, Jennifer looks as awesome as ever.
View from the Bus as we made our way to seal beach show.
Plenty of stuff to see and a really popular event for the whole family with so much to see, be it bikes or cars etc.
Lovely or what, a real nice bit of kit that I would of loved to have owned.
With Blue skies, the day just got better and better and met many friends I had not seen for a while.
Like I said, something for everyone and I sure loved this too.
This BMW R60 with the Original Steib Side car was bloody awesome, really nice machine.
These little Pea Shooters are quite fast to be honest and would wake many a sport bike up in the corners.
A few little CB750 SOHC models were here this year and of course I know a lot about these in line fours.
Not quite sure what was going on with This Beemer but to each his or her own and a lot of work and effort was poured into this Airhead.
This was pretty darn cool, I would need a cushion for my fat arse but a really cool BMW Tracker style bike.
If Copper, Brass and Steam-punk was your thing, then above is just what the Doctor ordered.
He used an oil oil pump Dispenser tube for his Oil tank, very cool indeed.
I would of loved to have this Trumpy in my stable for sure.
Very reminiscent of my triumph when I lived back in North London and I loved everything about this machine.
A really nice selection of Motorcycles this year and it is only going to get bigger and next year we may even have our booth there.
Root Beer flake Candy anybody?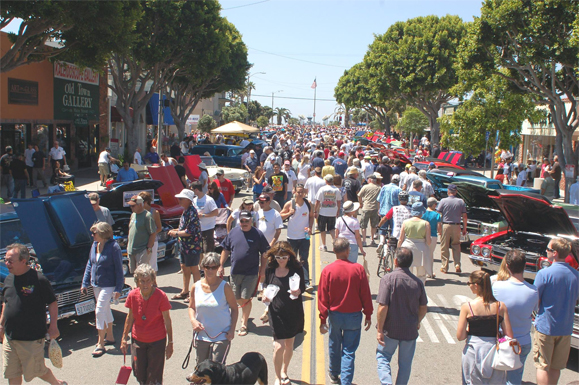 Yes it sure was busy but a great day out for all. I took photos when I could but wanted to take in the day too but, I hope you enjoyed the photos that I have shared today on My website and until next year, I hope to see you on the road.
Comments
comments