Exhaust 4 into 1 with Stainless Megaphone HONDA CB750 1977 1978 ONLY SOHC
Well, here is one of my 4 into 1 systems in Black, with a Stainless Steel Megaphone, going back to the Old TT style bikes, this set up is tough, durable and stands out from the crowd.
Made for the 1977-1978 CB750K CB750F only, this system uses your stock Flower flanges and shims. But boy does this look and sound tasty. Will fit earlier models if you use 77-78 flanges.
If you are looking for something that is going to get you noticed, then look no further at this 4 into 1 set up, dead easy to fit and you can be back on the road pretty quickly.
This has a Rolled Stainless 12 inch Megaphone thats 3 inches wide and reverse taper to 2.5 and sounds amazingly cool.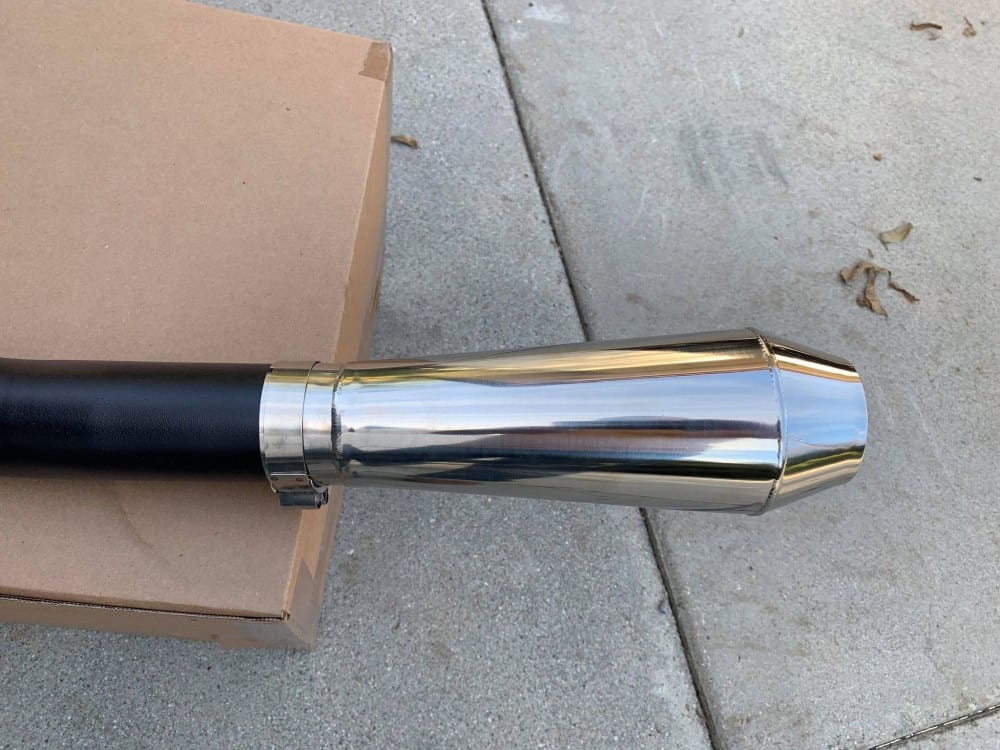 You can fit this system to earlier models, but, you need the 1977-1978 Flanges and split shims to hook into your motor, as I have on mine as the one I have fitted this model to, is a 74 CB750K with 78 Flanges and shims, so it will work.
It's a fun set up and I only have a few of these as these are a prototype models but I am stoked the way these look to be honest, and have a look, it is a ceramic coated Black header, with a Polished stainless steel megaphone, but- you will not be able to run a center stand. as this fits tight Under the motor.
Available right now and ships all over the globe, I tick the Gift box and write a low value to help with any Customs Issues.
Thanks for looking and hope you dig it. You just need your flanges and split shims from a 1977-1978 CB750K Honda SOHC to be able to fit this to your inline four.
Comments
comments
| | |
| --- | --- |
| Weight | 17 lbs |
| Dimensions | 21 x 16 x 16 in |
---