Stromberg 97 Carburetor Desk Lamp Hot Rod
So many of you Petrol heads out there, dig the same stuff that I am into, and this time we have a unique and one off Desk Lamp that I have made from old Hot Rod Parts, and I am pretty stoked with this set up as I made it right in my garage and with spare parts that I had laying about.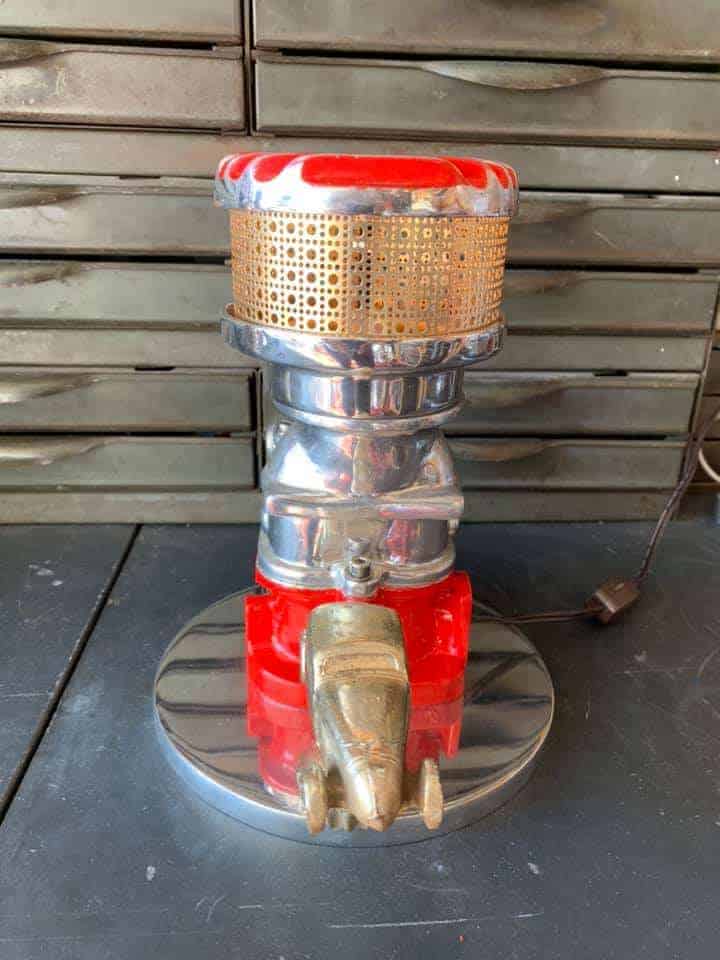 Have a look at this 110 Volt Desk Lamp, its a sturdy piece and weighs over 6 pounds, she sits on a large 7 inch solid Aluminum Base that I cut from Old 6061 Solid tubing, it stand a stout 9 inches high and the top of air cleaner is 4 inches wide.
I used my Old Air Cleaner of My Flathead as the Lamp shade, the Body is an aluminum Mold that the newer 97 carbs were modeled by and a very unique set up indeed, this is a great looking lamp that gives off a warm glow as you click the switch and the 110 Volt Edison Lamp emits Nostalgia from the Glass Bulb.
The Three Window Gold 34 Coupe is an old Drag Racing Topper from a trophy I had that was dated 1957, the trophy got broken a few years back as they were in storage and stuff must of moved, so I thought that this would be the perfect home for it where it can be on display 24-7.
This is a great Desk lamp for the Man Cave, Front Room, Shed or even in a Speed Shop, a good talking point thats for sure and hand made by yours truly.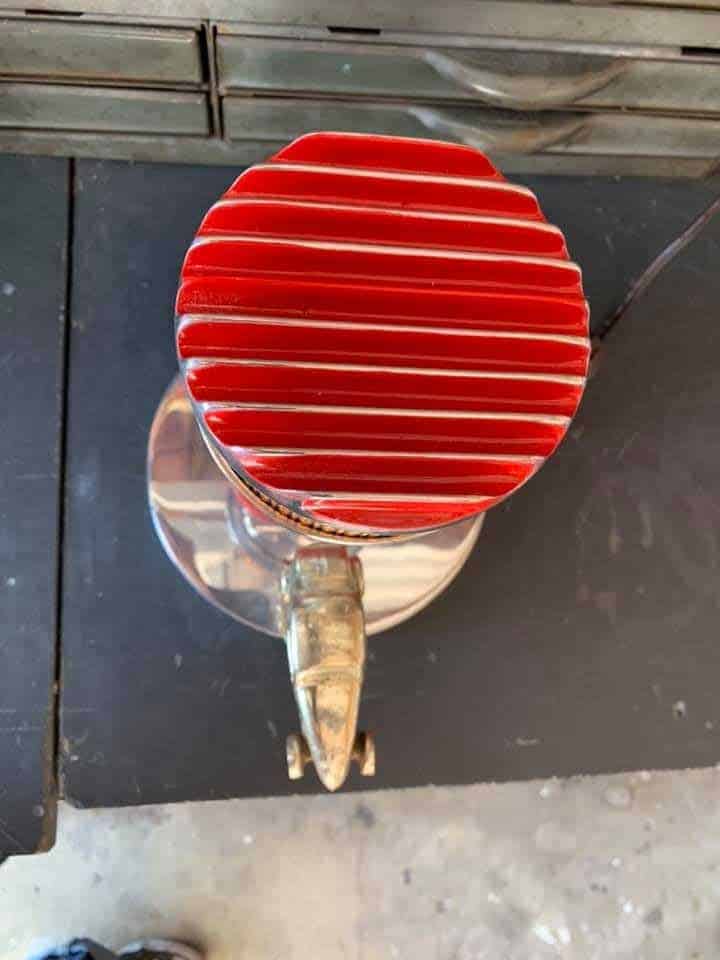 Also would make an awesome gift for a Birthday if they are a gear head, thats for certain.
I ship 6 days a week ad it will be well packed too, this is a very unusual but cool lamp and I am proud to say that I made it, I have used it for a couple of weeks and all good, it has a long cord with a switch, so you can plug this in pretty much anywhere that has 110 volts.
Stay tuned on my Greased Lighting pages for more One off Lamps that I really do enjoy re-purpose out of old Hot Rod and Custom parts I have here at the shop.
Thank you very much for checking this and my other Automotive Lamps out, I do put a lot of time and effort into these but they are so worth it.
I ship 6 days a week and anyone oversea's, I always tick the Gift box and mark the value Low, so you do not get any of them crazy Duty Bills most mistakenly give out.
Comments
comments
| | |
| --- | --- |
| Weight | 7.0 lbs |
| Dimensions | 9 x 7 x 4 in |
---