Beeza Tail Light 12 volt for any Machine, that Classic British look
BEEZA Chrome rear Tail Light Assembly
Well, for many years I have been selling these tail light set ups, not only are they super easy to fit, they are really easy to wire up to your 12 volt machine and be back on the road in no time at all, over about 22 years here, I think I have sold a few hundred of these assembly's and continue to do so with many repeat buyers too.
he 12 volt bulb is a 3 Watt output, just like the days of old and that Classic Look really does not ever go out of style to be honest, this is a great set up that will get you many miles of smiles and the Vintage look that I am sure will reflect your style of machine.
This Alloy Bodied Light unit has been Chromed and is of Thick Construction, other inferior versions are out there but mine has lasted for many many years and are testament to the manufacture that I purchase directly from.
I have used them myself ad thats why I became a dealer for the company that manufactures these great Classic units, such a breeze to fit and in no time at all to be honest.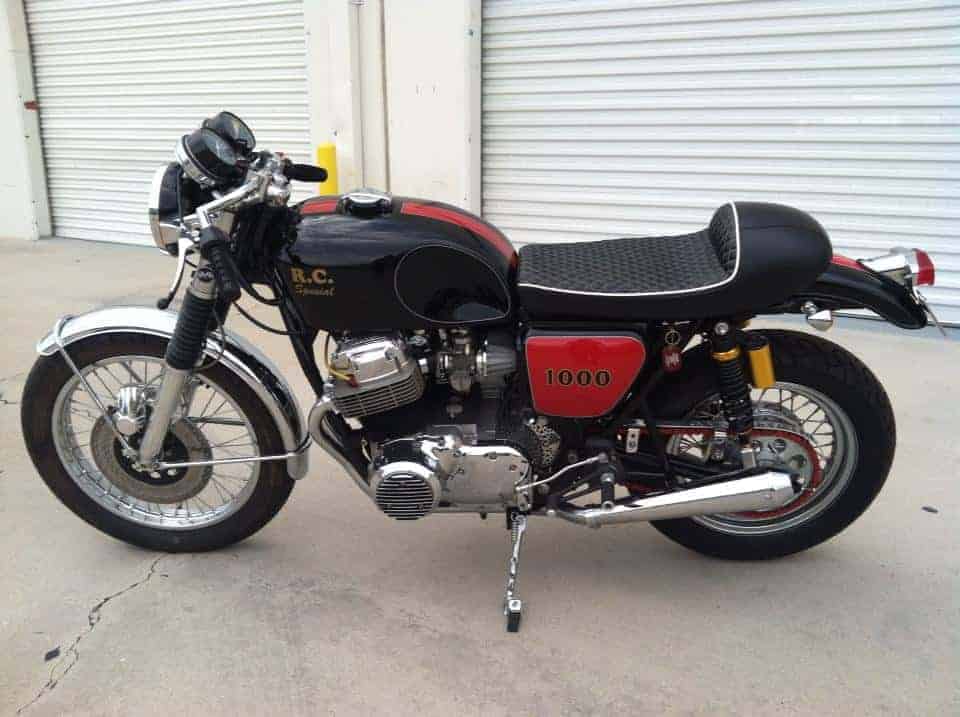 Just drill a couple of holes, using the Rubber gasket as a template, and there you go, an easy fit and away you go back on the tarmac once more with a fresh Classic look.
Value for money and gives your machine that British look of which many many iron breeds in the 1950's and 1960's all ran in the streets of the British Isles.
Have a good look and see what you think, these are a nice finish and ready to go from when you receive it at your door of which I ship using Priority mail.
Here is yet another Machine that I created and used the same tail light set up to give it that touch of Nostalgia, it really does suit this Motorcycle to a tee.
Thanks for taking your time to look through the parts that I sell, I have been helping people build their machines here for over 22 years and love what I do.
If I can help you, just call me on 714-598-8392 or even Text me on that number if you need a quick reply, I am always here to help or advise.
Comments
comments
| | |
| --- | --- |
| Weight | 1.00 lbs |
| Dimensions | 9 × 5 × 3 in |
---