Mini Monarch Shorty Megaphones Stainless Steel
Stainless Steel 12 inch Reverse cone Megaphones, a Blast from the Past!
Well, here we are, My Newest cool Shorty " mini" Monarchs and boy do they look great and sound fantastic on your Trusty Triumph Thruxton motorcycle.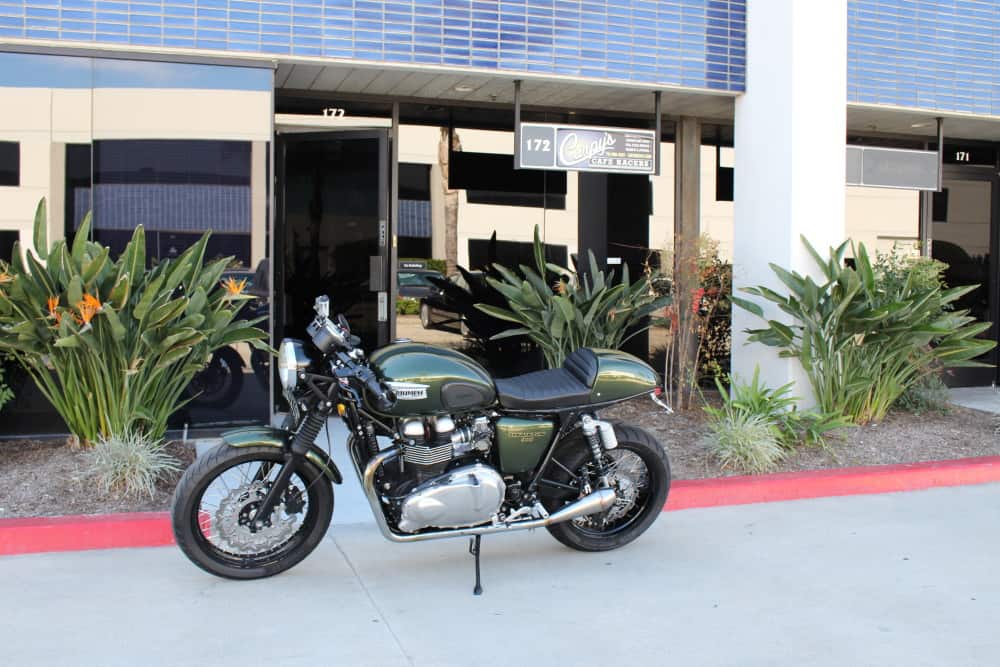 I took my time to get these right on the money, as you know I make the 18 inch versions, but these are the Hot Rod 12 inch mini's and a Tasty set they are.
Rolled 0.49 and tig welded, these little set ups breath very well and have a crisp bark that will get you noticed when you get on the loud button.
It took me a little while until I gt the sound I was looking for, trying many different Baffle combinations, but now they are the ultimate sound for sure.
The good thing about these min Monarchs is that they are a Direct Bolt on, using your Original hardware, so as easy as 1. 2. 3. and they are on.
I actually didnt have to Map mine when I fitted these and also my Longer versions but always best too if you want peak performance, I actually now have a power Commander on my 2013 Model and boy this thing gets up and goes when you want her too.
Here are the sound of the Shorty min Monarchs on my own2013 Thruxton.
These are going back to the original way they were made and the sound is that of the days of old on the North Circular back home in North London.
You will love the way they fit, they sound and the col race angle that these have when they are snug on the header pipe, many people comment on my set.
You will love the Snappy response and people will soon ask you about these and these are available now in raw as you see or polished up like Chrome.
Five minutes and you are back on the road, so easy and you will thank me later for all the R&D to get these bang on for the Money. they Rock!
Have a look and see if you like them in the Raw state or you may want me to polish them, they take about 3 days to polish so order early ok?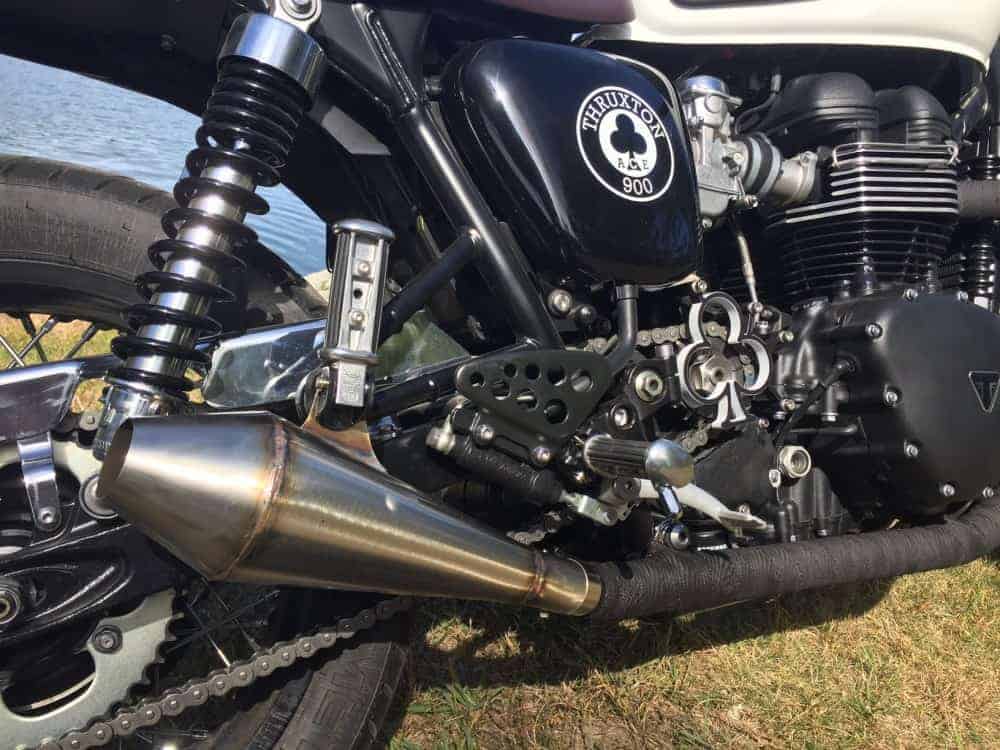 If you like the look and sound and of course the price, then you are all set, we ship all over the globe 6 days a week and perfect for the race track.
If you want a race style set up and want to treat yourself to these mini megaphones, then just jump on the buy it button and I shall pack them myself and ship them off to you in a fast manner as we try our hardest to get stuff out as fast as we can.
I would love to be your one stop shop and have a look at the rest of my website as I have more parts i am making all the time, worth a look anyways.
I strive to get you the best bang for your buck, so chose Raw or polished and you cannot go wrong with this set up, remember I also offer an 18″ version as opposed to the 12 inch you see here and that's on the parts pages too.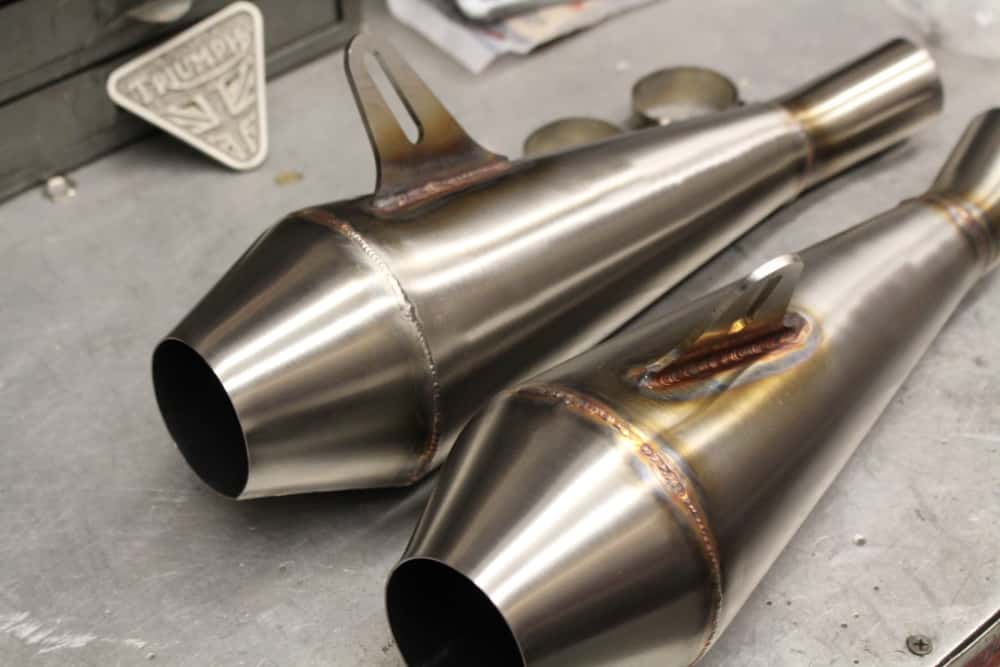 I will also add a Video on here so that you can hear these mini Monarchs and they will maybe make your mind up as to what you think of them.
Thank you for taking your time to check these out as I want you to see and hear as much as I can add on the website so you have a great View.
These do come with Clamps if you want to use them as they are stainless and your original versions maybe rusty if they are stock Chrome ones.
I am also now working on Stainless headers next, so stay tned on the website and keep coming back to carpys cafe racers for more cool products.
We have quite a few rides going on this year and if you are in the area, why not come along and join us as we blap to some interesting places.
If you need any more information or photos etc, be sure to drop me a dime at the shop on 714-996-4597 as I am here to help and advise.
I love what I do, I have a Passion for the Cafe Racer Motorcycle and have had a business here for 15 years doing what I love.
Once again, many thanks for taking your time to check the Mini Monarchs out and i hope that I can help you decide what you would like to have on your bike.
I make many parts for this and the Bonneville, so pull up a chair and stay a while, i will adding more each week too.
Below are more photos from a Customer who just received his set of Mini Morachs and loves them.
These are fast to fit, sound the best out there and for sure get you noticed right out of the gate.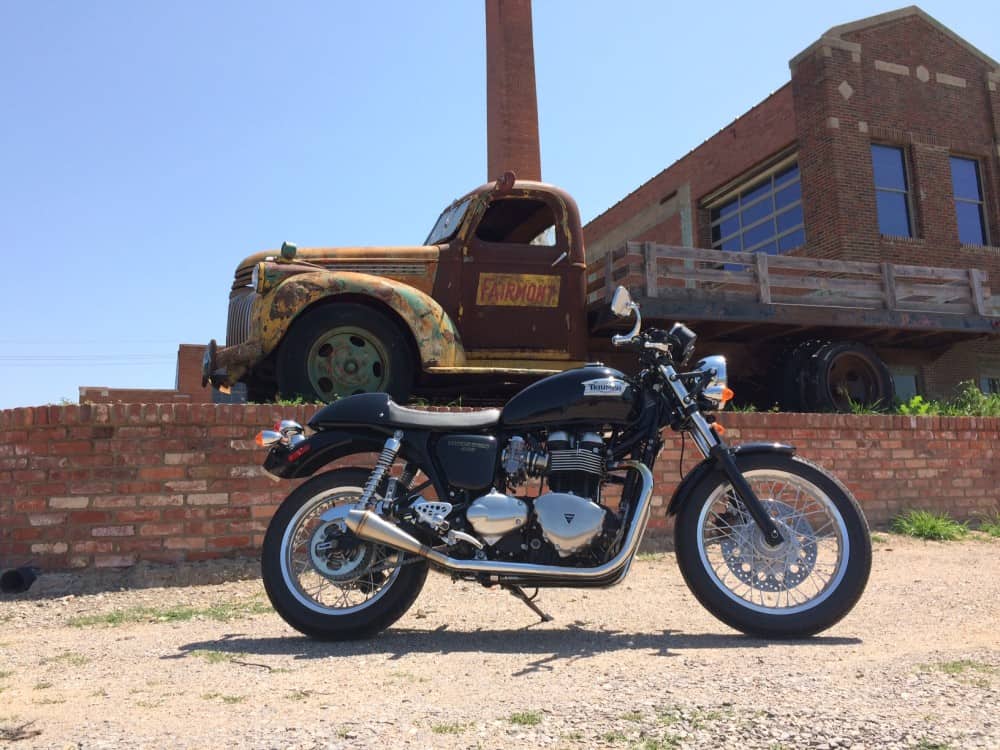 If you want something from a real shop, not some corporate business who are not bothered who you are, then come on down.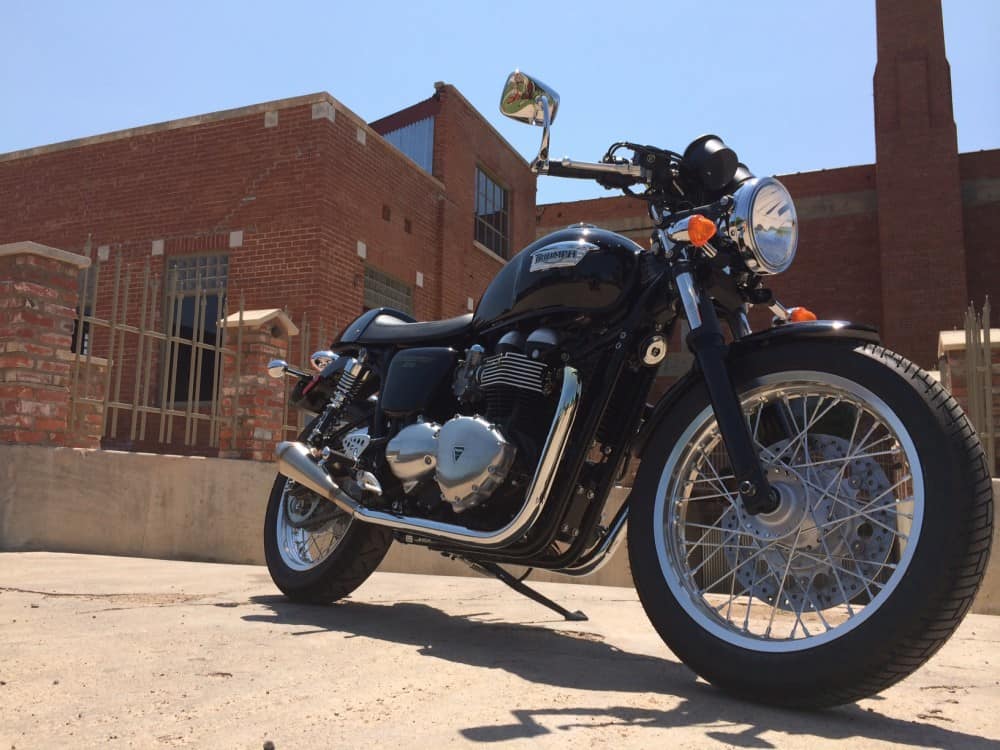 Thanks for looking and supporting me, it is my Passion and I am so stoked that you even took your own time to look at these.
I work hard to please and I have many repeat customers that really enjoy the friendly atmosphere you get here at the shop.
These are such a great sound and fit- I know you will enjoy them, such a cool Hot Rod look to these megaphones.
Carpy's Café Racers distributes motorcycle parts and accessories manufactured by third parties. Carpy's Café Racers shall not be held accountable for any liability, loss, damage, expense or cost of any nature whatsoever which may be incurred: for death or bodily injury to person, injury to property, or any other loss, damage or expense sustained, arising from, in connection with or in any way related to the products Carpy's Café Racers distributes. Furthermore, some of the products distributed by Carpy's Café Racers are for performance only and are not for use on California highways, as noted in product descriptions on its website, eBay stores, etc.
Comments
comments
| | |
| --- | --- |
| Weight | 4.0 lbs |
| Dimensions | 16 x 8 x 8 in |
---