LED Round 3″ Tail Light Universal
Here we are with another new product, And boy is a super set up and easy as hell to fit to anything! Just check this out, its LED so it will be as bright as Albert Einstein thats for sure.
This set up measures 3 inches in diameter and the stop tail display is crystal clear and these days you need to be seen on this dangerous roads, there is no way that other road users cannot see you when this light is on.
A sturdy construction with a highly polished Chrome bezel, this is a good looking tail light and I of course will use on some of my machines. This is not some cheap Plastic set up, its strong, durable and will last many many years.
This will fit many applications and is easy to wire as well. I have tried these on many Motorcycles and if you have a 12 volt system, this is for your, low surge too, no more blowing fises and bulbs as LED lasts for bloody ages.
If you want a good strong and affordable tail light that will keep you safe and noticed, well, I cannot emphasis enough how good this assembly is for your machine.
Below you can see I have fitted this to my Royal Enfield too. I used this bike all over the place and had many comments on the light assembly.
And she lights up to let you all know I am in front of you, you really need a safety barrier on the tarmac these days and this is it.
Be seen and Be Safe, thats the name of the game in my eyes and you cannot miss this light when it is applied.
With 17 RED L.E.D. lights going off, you cannot fail to not notice that you are there, this 3″ round tail light is a great part for your ride and I really like the way they look and grab your attention.
I ship all over the world and seeing as this is 12 volts, it will fit many, many variety's of applications and yes it works as a running light and stop tail light too.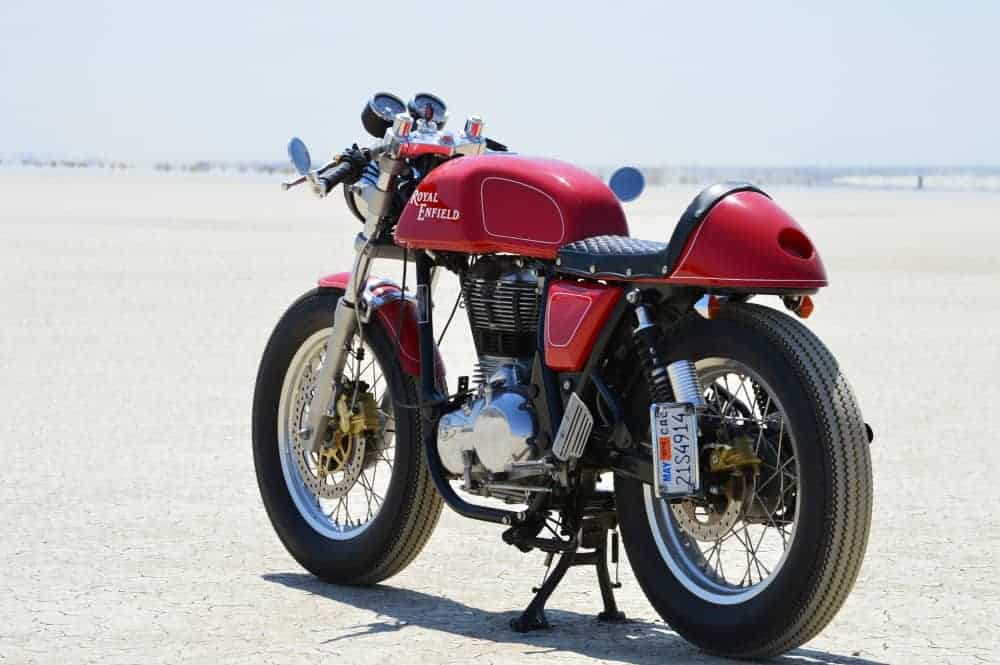 Comments
comments
---