OIL FILTER K&N 204 Black TRIUMPH
Get the Filter that works, and a great deal for your Money!
K&N Engineering Oil Filter Chrome (KN-204) Black Spin On

When ever I service my Trumpy, I stick with the best established company in the world, when it comes to filters, these work and work well, great filtration and no loss of power with zero issues of collapsing like many of the cheaper Chinese versions I have seen out there.
I use K&N all the time and have done here for 15 years and this to me is one winning formula, don't cheat your bike with inferior filters, this is something you need to make sure you have the best available and go K&N all the way for your Motorcycle.
When you push your motorcycle to its limits, take comfort in knowing the K&N Performance Oil Filter is keeping up with your engine by allowing greater flow rate. K&N Performance Motorcycle Oil Filters are constructed of resin impregnated cellulose filter media, meaning high flow rate and outstanding filtration.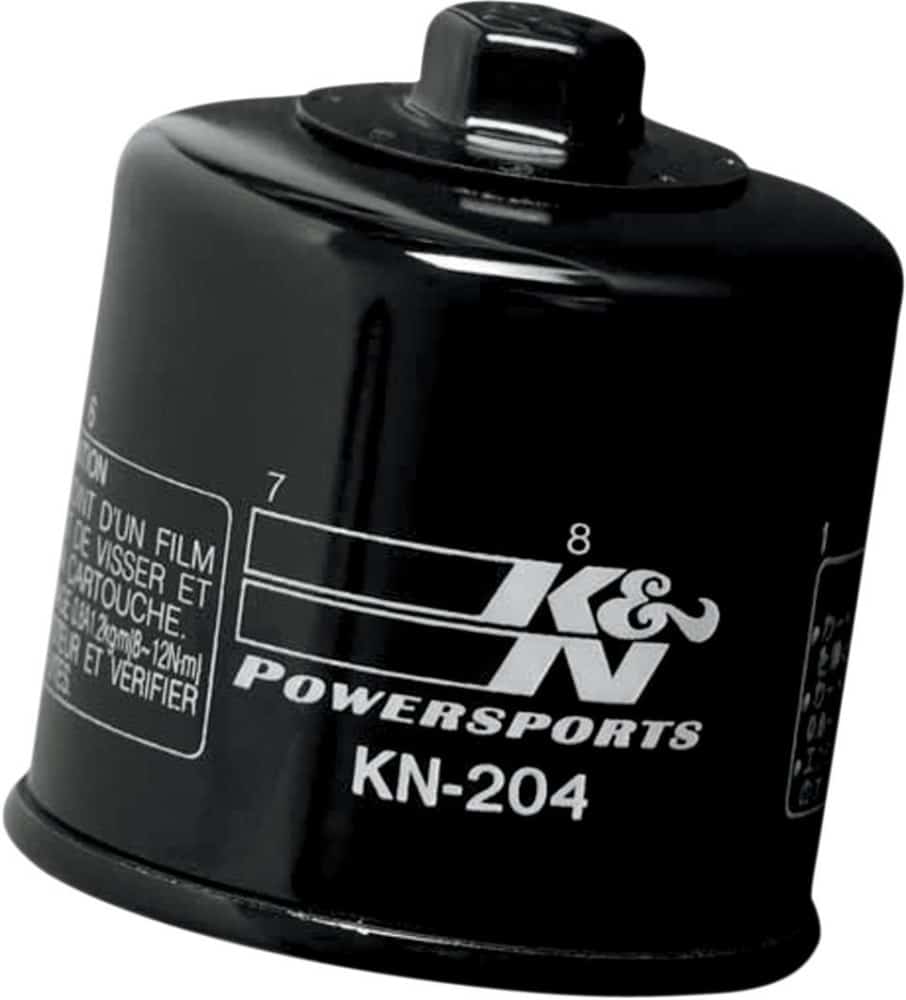 Designed for today's high-performance synthetic oils, unaffected by racing fuels
Check valve prevents oil drainback and dry starts
New pressure relief valve
17mm wrench nut for easy service (drilled for safety wire security)
50% thicker wall construction, stronger inner core, heavy base plate with double rolled seal
TUV endorsed and TUV factory production monitored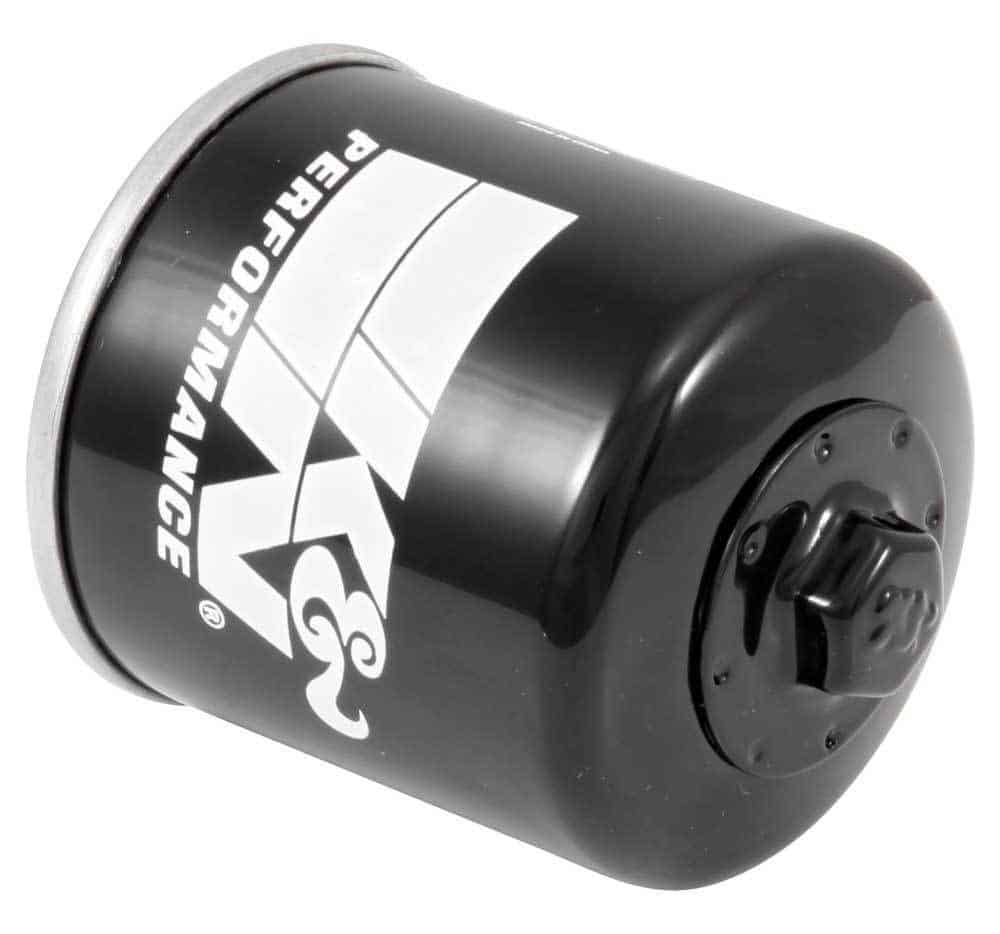 Part KN-204C Product Specifications
Product Style: Oil Filters
Anti Drain Back Valve: Yes
Bypass Valve: Yes
Filter Material: High Flow Premium Media
Gasket Material: Nitrile Rubber
Height: 2.969 in (75 mm)
Outside Diameter: 2.688 in (68 mm)
PSI Relief Valve: Yes
Removal Nut: Yes
Style: Canister
Thread Specification: M20 x 1.5
Finish: Chrome
Removal Nut Size: 17 mm
Weight: 0.48 lb (0.22 kg)
Product Box Length: 2.88 in (73 mm)
Product Box Width: 2.88 in (73 mm)
Modern synthetic filter media designed for ultimate oil flow rate with less pressure drop – Engineered for outstanding filtration to meet or exceed OEM specifications – Compatible with all of the latest synthetic engine oils – Unaffected by racing fuels – "TUV" product endorsed and "TUV" factory production monitored.
Treat yourself to this and the Air filter too, trust K&N for Performance and longevity as these are the best bang for your hard earned buck!
Ideal for your Custom or Cafe Racer Motorcycle
I rely on these products and sure hope that you do to with your Triumph.
Comments
comments
| | |
| --- | --- |
| Weight | 1.0 lbs |
| Dimensions | 9 × 5 × 3 in |
---