Exhaust 4 into 1 CB750 DOHC Yoshimura Style 1979-1983 Models
Well, you asked for it and now I have started manufacturing the CB750 DOHC 4 into 1 System, just like my SOHC model.
THESE ARE NOW A 2 Part set up, cheaper to mail and so easy to fit on your own too.
These will fit 1979-1983 CB750K and CB750 F models, I have just sold half a dozen to the CB750 C owners too now and they all fit the bike.
We have sold about 200 sets of the DOHC model now and they are a great sounding set up with many happy customers, and of course, look how affordable these are, compared to the others out there on the market.
But this is made just like my well known Yoshi style 4 into 1 performance pipe and this is going to be a winner.
The bike you see here is in fact a cb750C and it fit that no problem.
The good thing about this set up is that you CAN, keep your main stand in place.
They fit well, tight and high, also you will notice that you cannot get to the center stand, but most 4 into 1 systems you cannot, but you sill have a kick stand, so you are good to go.
I do not use brackets and you can Tig weld one on at the rear to where ever you would like to mount it, if I did mount a bracket, you can be sure it wouldn't be in the position that you wanted, so best bet is to fit the pipe, as it does fit snug and, if you so wish, you can add a small bracket to the up sweep part.
This Does come with a Removable baffle and boy does she sound awesome, just like my SOHC 750 pipe and the little brother 550 pipe too.
So join this wonderful family and start ordering a 4 into 1 , as these will sell fast. Also, I am designing a 4 into 2 set up for the DOHC model, so stay tuned on the website for that.
If you are looking to buy them in plain, raw steel – great, we've got those ready to ship out!
Below are my examples of the ceramic coated versions.
Check out the photos below & see if you like BLACK or SILVER better…
These are cleaned and baked and the ceramic coating in Silver gives it that old style Alloy look.
So if you want to get rid of your rusty old Chrome one that is either a mac or a kerker, treat yourself to one of these.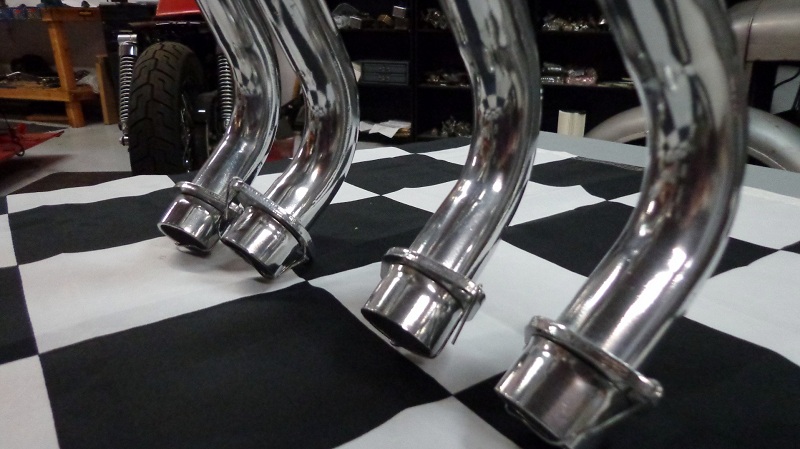 We love what we do and we are planning a few other designs too, so keep tuned to the pages for more info.
The Black resembles the old look of the 70's when Yoshi had them this color and they really sound the part too.
All you have to do is chose Raw, Ceramic or below we have the stainless steel set up too.
This is our stainless steel set up and boy does it look trick, also to help with shipping we have now made these a 2 part exhaust.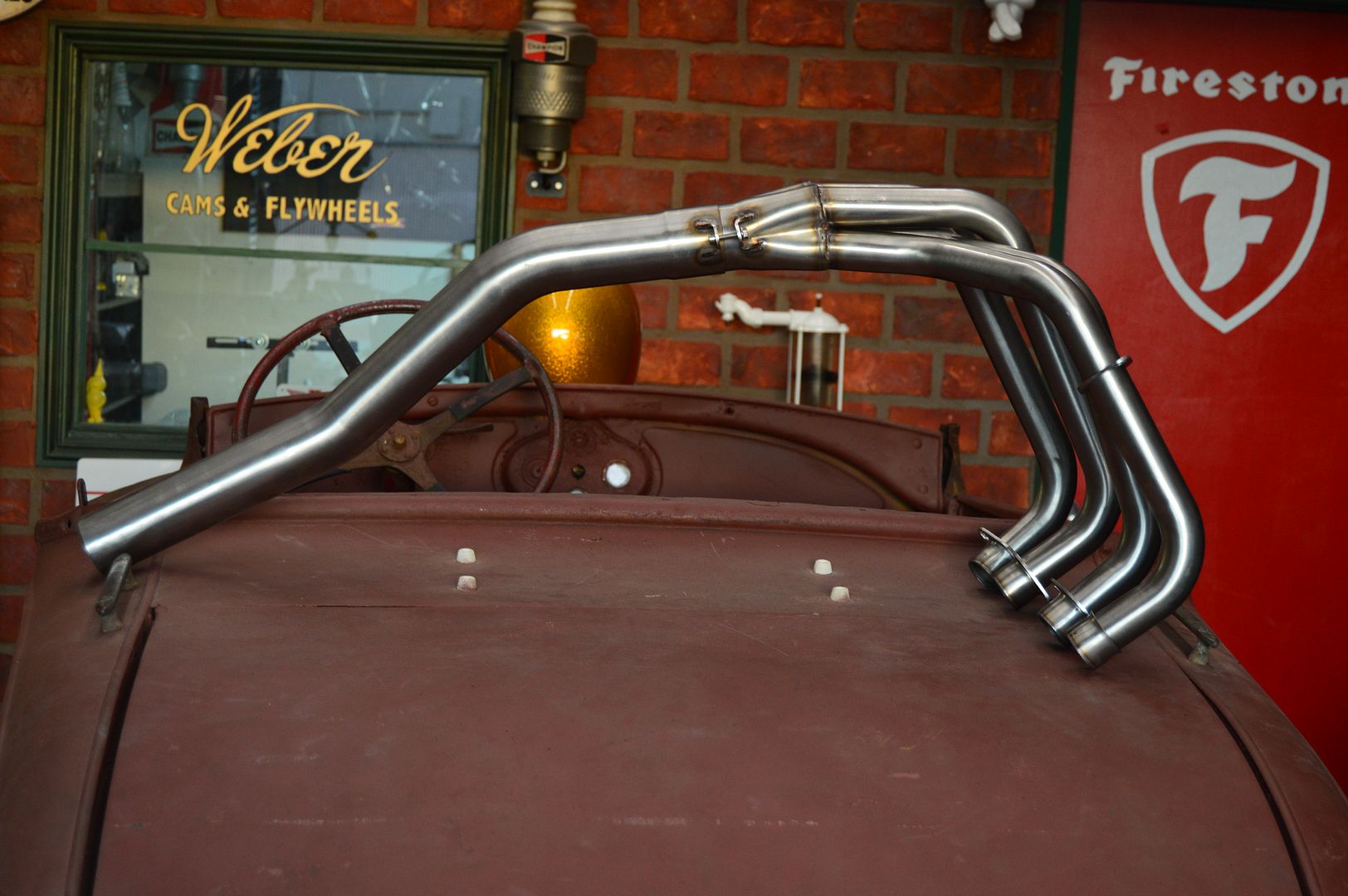 You will love the way they look, enjoy the ease that they fit and of course, when you kick the motor in the guts, that noise of the 70's.
Thanks for looking at these and all my other parts, I appreciate you supporting me.
Comments
comments
| | |
| --- | --- |
| Weight | 10.89 lbs |
| Dimensions | 16 x 16 x 40 in |
---