Flatheads Forever Shirt in Color Medium to XXXXL
Great design that will last many miles of smiles thats for sure, makes an awesome gift for the Gear head in your family.
Here we have available some ultra cool threads and the print was designed by Ger Peters of Dutch Courage Graffix, and what a superb job he did on these.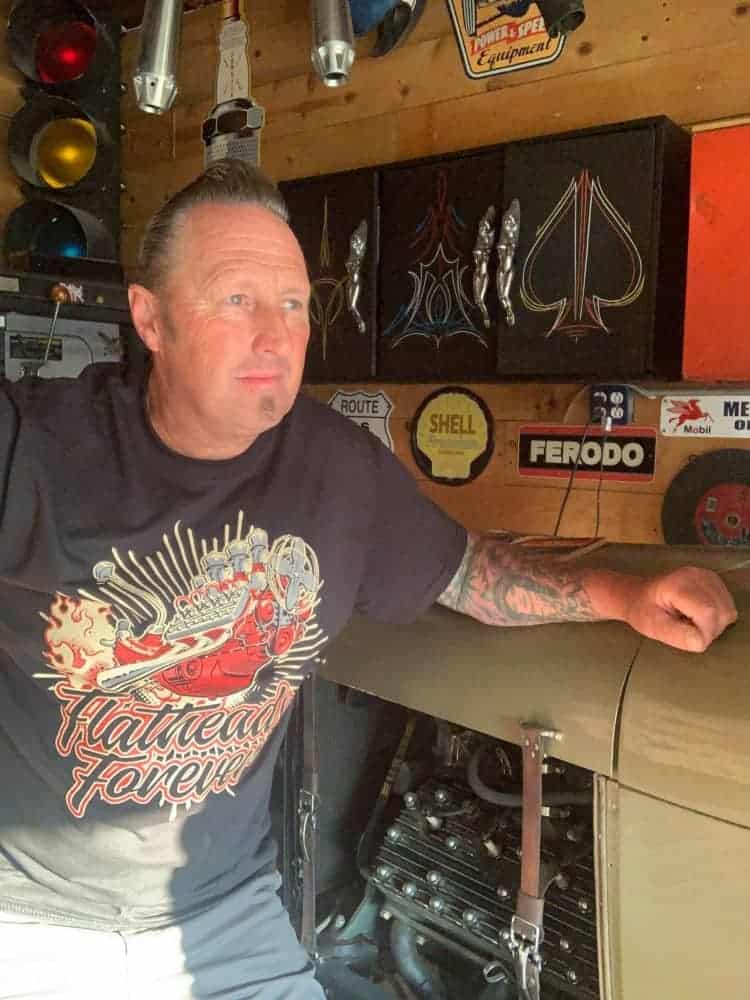 Take a look your self, I have sold many of these shirts and people rave on the design and of course the quality of the Print and of course the shirt material too. I have been into Hot Rods and Henrys V8 for many years and have offered shirt designs many times but- this is one of my favorites and am glad to offer these to you.
The New FLATHEADS FOREVER shirts are now available to purchase, Ger Peters the Infamous Dutch Illustrator has done us proud ,by creating this for us to show the Globe what turns out crank.  I ship all over the Globe and these make super Gifts for anyone in the Family Circle or friends for that matter.
Medium to XXXXL these are Gilden Medium Weight shirts and ready to ship, if you love the Flathead Engine, then you will love this design, Bold and lets people know what you really dig.
Thank you for the support and if you can, spread the word, many of you asked about these and I have now got these all ready to mail out to you.
These are selling really well and have had to reprint already, and as you may of noticed, I have now printed up to a 4X, so that will keep everyone covered and glad that you like the design and brand of the shirt. Pass the word, as I said, these make awesome gifts.
Comments
comments
---