Headlight 7 Inch with LED Internal Turn Signals Fits ALL Brands and Makes of Motorcycles
A Chrome 7 inch headlight assembly with halogen Bulb and 34 LED internal turn Signals to get you noticed! Fits ANY 7 inch headlight.
SKU:

LED Headlight assembly
Categories: Honda CB500, CB550, CB750 Parts & Upgrades, Lighting / Electrical, Lighting / Electrical, Lighting / Electrical, Royal Enfield Continental GT Parts/Upgrades, Triumph Thruxton & Bonneville/T100 Parts/Upgrades
Tags: 7 inch headlight, ace cafe, bobber, Bonneville, brat, cb500, cb550, cb650, cb750, cb750f, cb750K, classic, classic motorcycle, custom, drag, Halogen, headlight, honda, kawasaki, led, lighting, rockers, Scrambler, sohc, Super Hawk, suzuki, T100, Thruxton, Ton Up, tracker, Triumph, universal, yamaha
This Headlight assembly is really a great addition toy your motorcycle and has the look of yesteryear and ready to go right out of the box!
Want to add a little Nostalgia to your Motorcycle? But also add some modernism to keep up with the so called Jones's? Well here it is for you.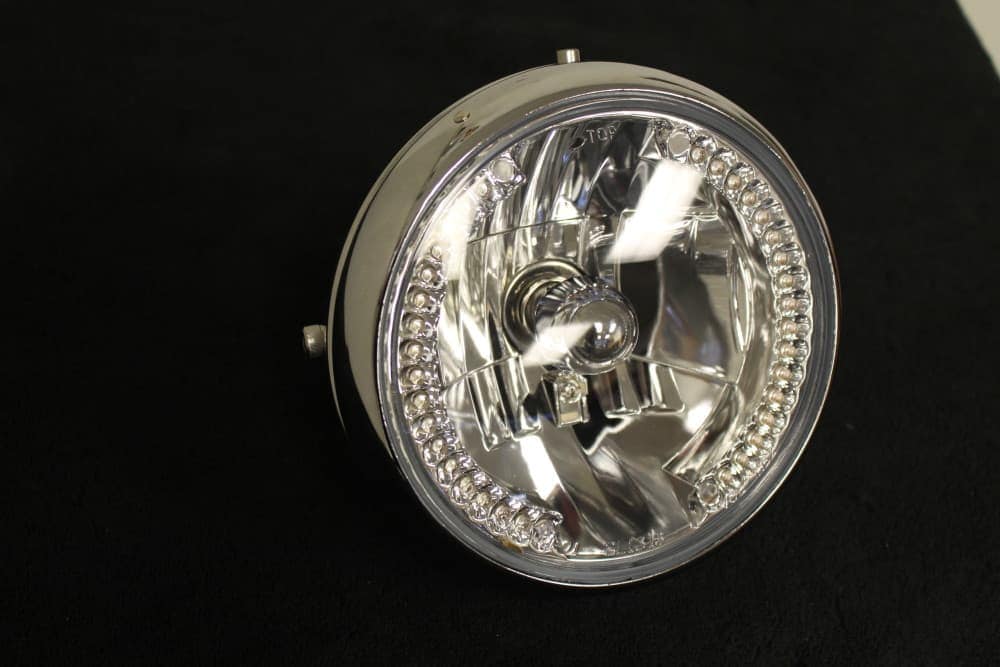 You are looking at m New Chrome 7 inch  12 Volt headlight assembly, complete with Halogen 55-63 Watt bulb and these very cool set of internal Turn signals that consist of 24 Auxiliary LED's and show people which way you are intended to turn .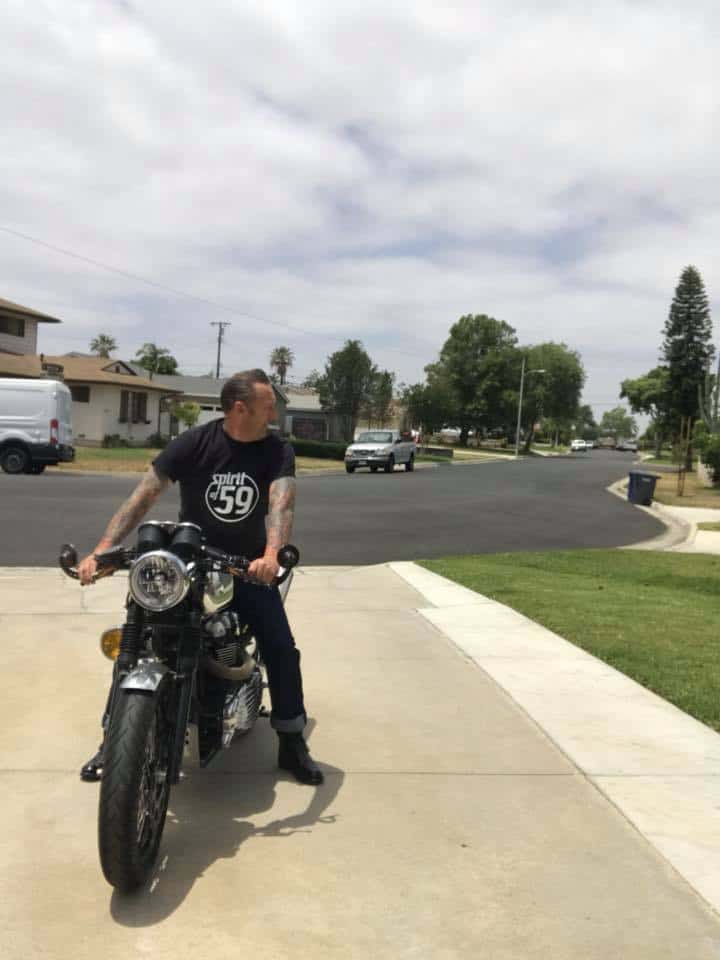 This comes complete and ready to install on ANY motorcycle that uses a 7 inch headlight set up and I know that you will really like this.
Have a look and you decide if you like this NEWSTALGIA look, as i know I do and will be fitting these t some of the machines I will be creating later.
This also comes with the socket for your headlight and has 4 wires that simply plug into your turn signals where the originals were , and there you go.
A truly Custom touch and completely changes the look of your ride and not only that, this will get you noticed whilst on the tarmac.
This also comes with 2 Stainless steel Mounting bolts that are threaded to the sides of the headlight so you are easily helped out here to fit in minutes.
This is a really nice and unique set up that I have put together and am happy to now offer this to you fr your own projects.
Just feed your wires through the hole at the bottom like a traditional headlight assembly and you are going to be happy as this has space inside.
A simple M5 Bolt holds the Chrome Bezel to the housing and a really cool headlight set up.
As you can see here, you have the Option for this Hot Rod Black version or the Chrome finish headlight assembly, up to you, both are great.
Side mounted, so Ideal for any application that requires a 7 Inch headlight set up and this is ready to go.
So, just chose the Color you want and we shall be more than happy to pack one up ad send it off as we ship 6 days a week.
Simple to fit, the headlight will plug right into your old harness and simply connect turn signal wires to your original harness too.
Thanks for looking and drop me a Dime if you want anymore information. -714-598-8392
Here is one I fitted right up to a Royal Enfield Continental GT with no issues at all.
As you can see, these LED turn signals look great when lit up and get YOU notied.
These look great on all machines and have sold Many of these all over the globe, YEARS before anyone else was doing it.
A very cool Headlight that cleans the front end of your machine up. Below it is fitted to the HTML HONDA I created.
I even fitted this onto a Super Hawk too.
As you can see by the BB Bike I created below, this is a Classic look with Modern technology.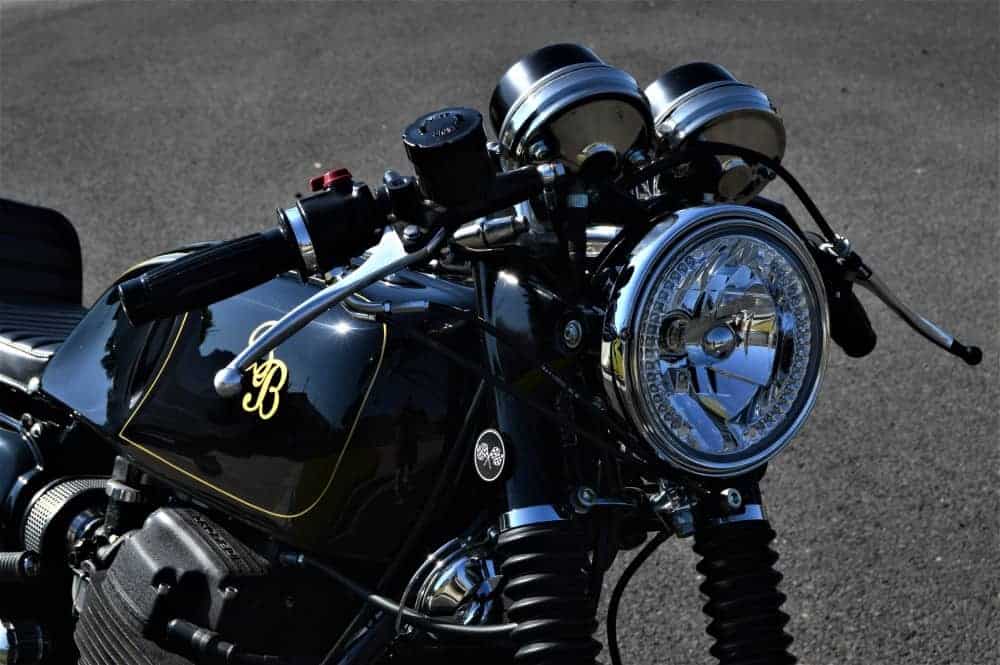 So easy to fit and the LED elements when not in use are clear, but when you use them as a signal, they glow a strong Amber, to make sure that you get noticed.
A real Clean look and of course it tidy's the front end of your motorcycle up, looking uncluttered and stylish, as well as being affordable too.
Treat your self today, over 1000 units sold by me and still going strong today, nobody was doing these style when I was first using them and they have proved to be so good I will continue to use these headlight set ups.
Comments
comments
| | |
| --- | --- |
| Weight | 5 lbs |
| Dimensions | 10 × 10 × 10 in |
---