Exhaust clamp for 2.5 systems Universal
I get a lot of calls, texts and emails on my parts and I have been asked about clamps for exhaust systems, and mainly the 2.5″ range, I do sell a couple of them on the site but wanted to offer the Zinc Plated versions that are superb quality, robust and are great at securing tubing.
Features
It features a rounded band edge for protecting soft hose materials from hose biting.
It is made of 300 Series stainless steel to provide high tensile strength, durability and corrosion resistance.
The T-bolt design ensures uniform clamping force for 360-degree sealing when used in high-vibration or large-diameter applications.
An easy process and affordable, these are great for exhaust systems and of course are universal and not cheaply made like the Chinese rubbish you see splattered all over the interweb these days.
Frequently Asked Questions
What is the purpose of the floating bridge design?
The floating bridge design ensures guided tightening of the clamp to prevent hose puckering and subsequent seepage.
Is this clamp corrosion-resistant?
Yes, the clamp is zinc plated to provide a superior level of protection against oxidation-related damage such as rust or corrosion.
What is a trunnion?
The T-bolt clamp features a hollow D-shape trunnion to reduce the tensile force on the bolt and clinched joint.
                                                                                         Specifications
Band Width:0.75″
Max Diameter: 2.62″
Min Diameter: 2.31″
Nominal Diameter: 2.5″
Finish: Zinc Plated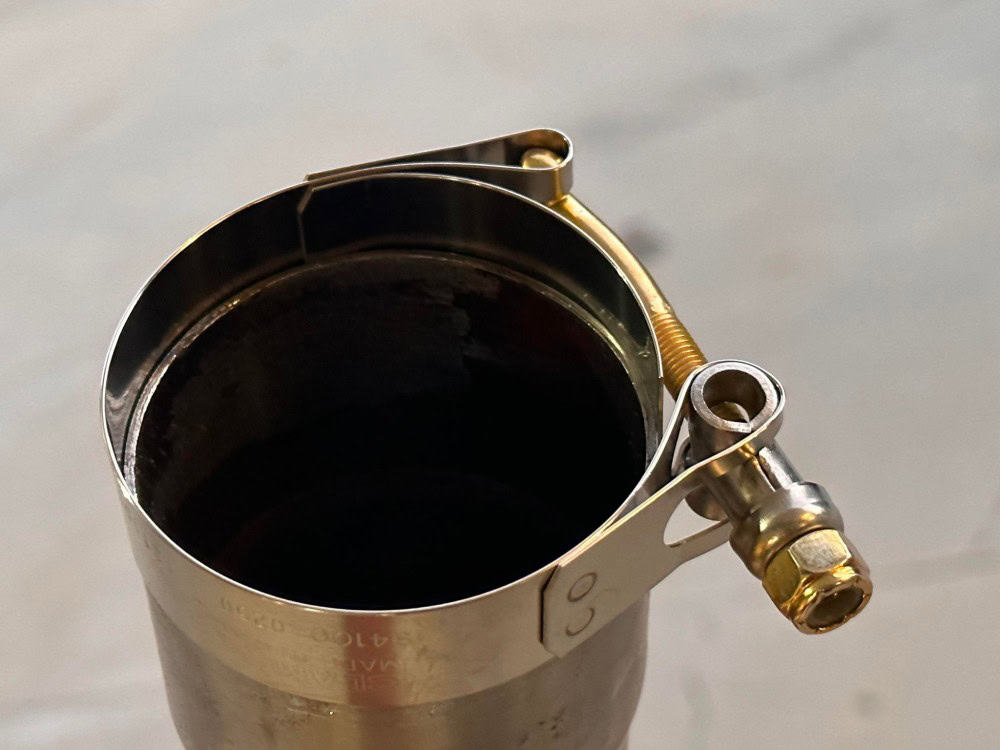 A handy part to keep as a spare in case you run into exhaust issues and so easy to use too, these really tighten strong due to T Bolt design and you can be sure of no slippage with this fitted up snug.
Thanks for looking and I am sure you will thank me if you need to use a Clamp to secure your Muffler etc as I love using these on my personal machines.
Comments
comments
---