Brake Line 2 Piece Braided Hose Kit for Clubman Handlebar set up HONDA CB750
Top Quality Braided Steel 2 Piece Brahe lines for your inline four Honda.
Many people have asked about my cool brake set ups, I have been making these for many years now and want to offer them up on the website to you for your personal machine.
Now, I guess the first question that you want to ask me is.
"What is the advantage of using braided steel brake hose compared to stock rubber versions.?"
My answer is this.
"The intent of braided stainless steel brake lines is to improve brake system effectiveness and longevity as compared to an equivalent system fitted with flexible rubber hoses through near-elimination of hose expansion. … The stainless wire braid more effectively resists expansion due to pressure inside the hose core, and secondly, this is a more Custom look, Rubber will break down in the Summer heat and tarnish too, giving a dull appearance too."
Also this New Braided system is Brand new and the best quality anywhere in the USA, made right here in California to Aircraft specs, these are also used in the Space Industry, as well as the Formula one Race cars that you see, pure Quality, these are not made in China like many others you see.
I only use the BEST quality Brake hoses and fittings that Money can buy, you cant cheap on braking thats for certain, so you will get TOP QUALITY all the way with these, I have used these on Classic, Cafe Racer, Brat, Tracker and custom one off CB750 Machines and they all function really well indeed.
These are a 2 piece set up that have a Banjo bolt fitting for the Master Cylinder to the Front brake switch, then another braided hose with a Banjo to the Lower part of Brake switch then a straight fitting that will fit right into the caliper, a very neat, but Custom look and will improve braking and outlast your old set up.
There is the Banjo to straight, really easy to fit and fast to Bleed out and use the bike on the road in less than 20 minutes, comes with crush washers and the Banjo bolts, its all ready to bolt right on, bleed and go.This is a great assembly that you will thank yourself that you have done and will sure clean the front end of your bike up too.
I love making parts for these bikes and continue to push on offering many easy and useful products to keep your 500 pounder on the road and working better than ever.
Being in Business here for over 19 years, I have come across some super cool material to use in my parts, as I want longevity and affordability too.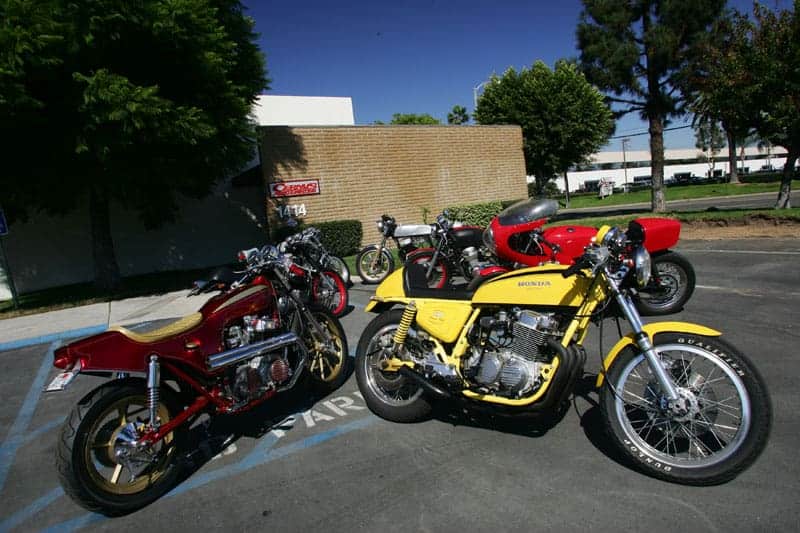 I love what I do and offer all the parts on here that I use on my very own machines, I try the fit and then test them for some time before I even offer them for sale on my website.
These are a great set up and am now offering to you all, made in the USA and you will not be disappointing in these set ups, I love using them and I know you will too.
This set up is if you are using the Clubman handlebars, I will be offering on the website longer versions for stock handle bars, but this set are for Clubman's, I have used these kits for many years and I now want to make them available to you, these fit CB750K and CB750F SOHC HONDA- 1969-1976 Models.
I ship 6 days a week and all over the globe too, thank you for supporting a real business and i thank you from the bottom of my heart.
Comments
comments
---