Alloy Fork Brace CB750 1969-1976 HONDA
Out of stock
Here we are with a New product that I use from time to time and thought that I would now produce these for you lot.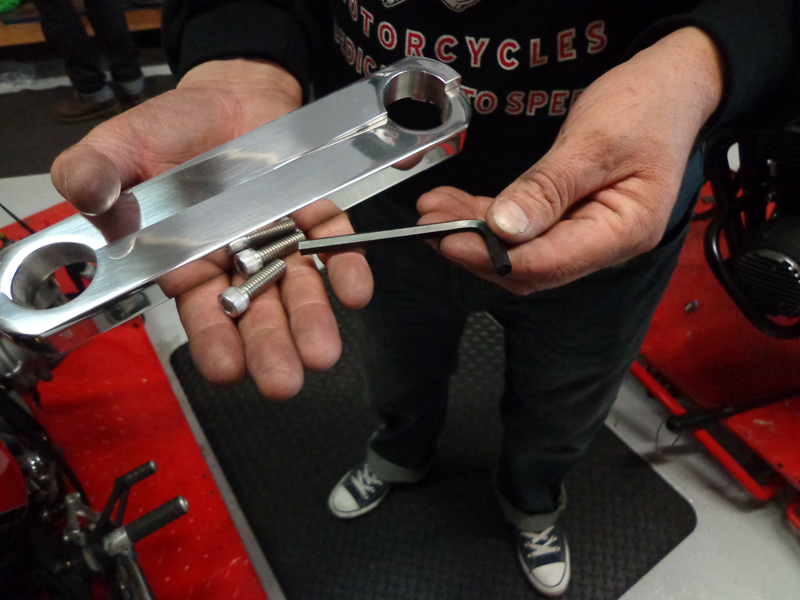 These are made from 6061 T-6 Aluminum and machined to fit the CB750 front forks, I also have polished each one to give that cool Classic look of yesteryear.
You simply fit one end behind the forks, and the other in front and just fit the 2 bolts and tighten, there you go, job done.
Many people take the front fender off but this then makes the front end weak and if you stand with the forks between your legs and move the handlebars Left and Right, you will see how much movement is there, and this contraption reduces that tremendously, and stiffens the steering back up.
So here is the kit and its sturdy too, weighing in at almost One Pound, this will help you around the corners better.
Just need an Allen key to tighten the bolts and you are ready to rock with your favorite 500 pounder this weekend.
I have fitted these to other machines too and takes 3 minutes t complete the operation to fit.
Comments
comments
---